WHERE: Medjugorje, Serbia
WHEN: from 31 July to 08 August 2020
Around here they call it Mladifest. In practice, this is the International Youth Festival, an event that for over thirty years has gathered tens of thousands of young people from all over the world.
An event born almost muted which, today, boasts truly impressive numbers. Medjugorje is the glue of the event, a Serbian village, particularly appreciated by the faithful of the Virgin Mary.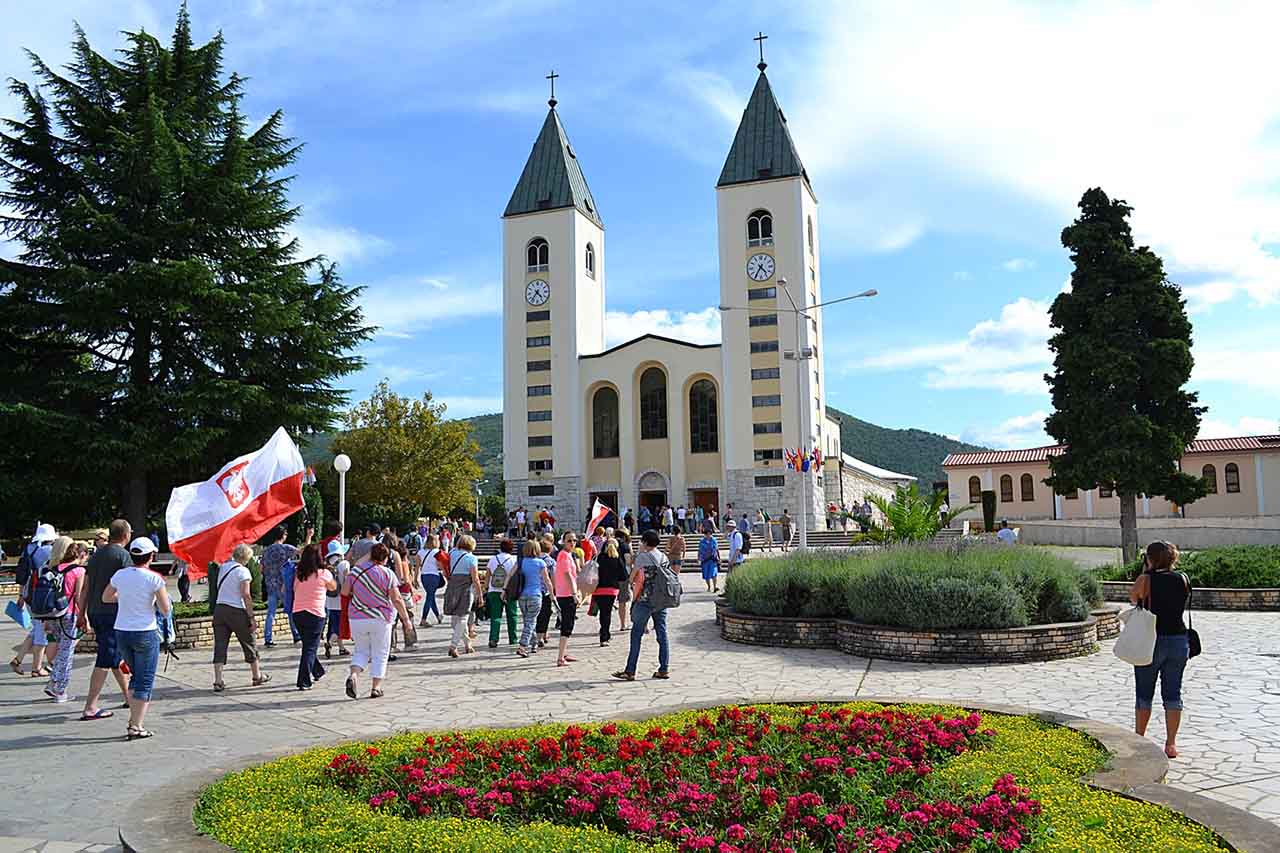 Many young people say that after taking part in the event, they want to go back. And, for those who have never been there, curiosity is a lot.
For about 10 days, Medjugorje is invaded by young people and pilgrims, reaching even 100,000 presences.
An incredible religious and social aggregator like few throughout Europe.
As said, you don't necessarily have to be a believer to take part in the Mladifest. Nor, much less, do we have to be kids.
The spirit is to be united under a single banner of peace and equality. And celebrate all together.
PRACTICAL INFO
HOW TO GET
The international youth festival takes place in Medjugorje, over about 10 days.
The central Church of St James is the landmark of the event.
It is preferable to reach the place by car or, alternatively, by bus from Mostar.
Just near the church, you will find a large parking area for cars and buses.
Alternatively, another large free car park is located near the Apparition Colina
WHAT TO DO AND SEE AT MLADIFEST
Also this year, it will be possible to pray, and witness testimonies, or take part in processions with candles for the sacred places of Medugorje. And, again, adoration, music, concerts, dance shows and … spiritual life for young people
As per traction, it will be possible to confess in at least 19 languages. The Holy Mass is translated into 15 different idioms.
Search hotels and more...
The biggest concerts, shows and events around the world in 2020. The calendar of the most beautiful and renowned parties, and the most absurd and incredible ones