Here is the essential information to know if you decide to fly with Easyjet.
HAND LUGGAGE
Maximum dimensions: 56 cm x 45 cm x 25 cm, including handles and wheels.
A carry-on baggage is allowed to be carried. There are no weight limits; however, the baggage must be easily stored in the luggage compartment.
If they exceed the maximum permitted dimensions of 56x45x25 cm (handles and wheels included), they can not be taken to the cabin and will be loaded in the hold, with a corresponding cost charge.
HOLD BAGGAGE
Maximum total size (length + width + height) = less than 275 cm.
Travelers, including children and newborns, can purchase up to a maximum of three hold baggage.
The standard baggage has a maximum permissible weight of 20 kg. The price varies, depending on the route, from a minimum of € 16.90, to a maximum of € 39,00, if purchased online. Paying at the airport, the price rises quite.
You can also purchase extra weight for up to 12 kg per baggage. The extra kgs can be purchased in denominations from 3kg for € 12,00.
Keep in mind that, in the event that your hold baggage has a greater weight than the purchased one, you will pay as many as 14,00 € for EVERY KG IN EXCESS. A real drain!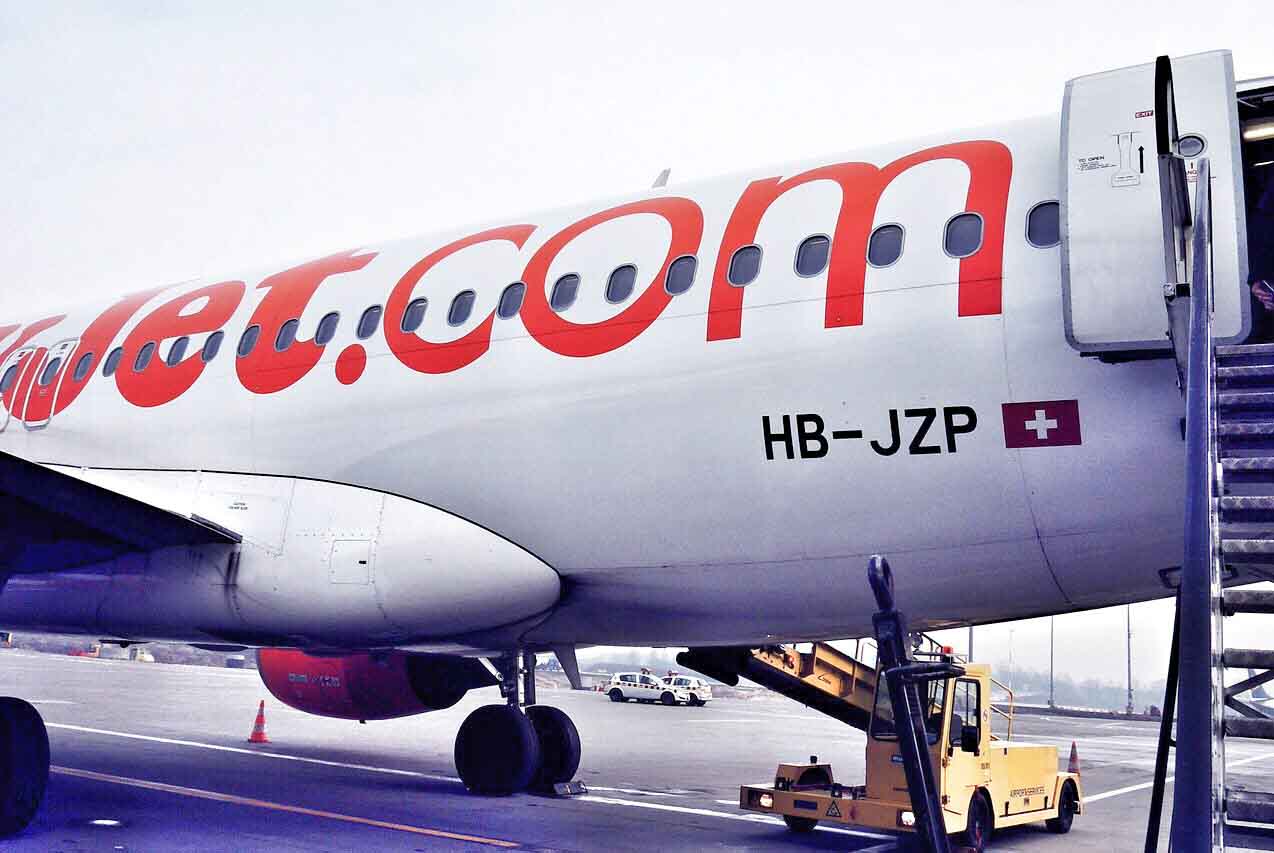 FLY WITH EASYJET: ACCESSORIES AND EQUIPMENT
Along with hand baggage, choosing to travel with Easyjet, you can bring some additional items on board. Umbrella, overcoat, crutches, walking stick, a standard bag containing goods purchased at the airport duty free area.
You can buy a deductible for sports equipment per customer. A deductible weight of up to 20 kg is considered small; big, from 20 to 32 kg. You can bring golf clubs, bicycles (with certain requirements), skis and boots, canoes and kayaks … All the info can be found on the official website, from this page.
LAG
Before accessing the security checks, we recommend storing the Liquids, Aerosols, Gel (LAG) in containers with a capacity not exceeding 100 ml or equivalent; they must be placed in a transparent and resealable plastic bag, with a capacity not exceeding one liter, and whose contents enter comfortably and the bag is completely closed.
LAGs to be used during travel for medical purposes (accompanied by a doctor's prescription) or for a special diet (including baby food) must be placed in containers with a capacity not exceeding 100 ml or equivalent.
ONLINE CHECK-IN
The online check-in procedure, with which to fly with Easyjet, is really easy and intuitive. You can make it online, on the official website, using the online Check-in tab on the home page, or by accessing Manage your reservations.
Online check-in can be made from 30 days and up to 2 hours before the scheduled departure time of the flight. In this way, boarding passes can also be printed directly from home for the return flight.
If you are traveling with only hand baggage, arrive at the airport and proceed directly to the airport security checks and departures with your printed tickets. In case you are traveling with hold baggage, you will need to show up at the baggage desks.
Search hotels and more...