Here is the essential information to know if you decide to fly with Air France.
HAND LUGGAGE
Each person can carry a hand luggage of maximum size of 55x35x25 cm, including handles and wheels.
In addition, you can bring a personal accessory, among the following:
1 women's handbag
1 briefcase
1 laptop case, camera or any other electronic device.
The accessory can not exceed the dimensions of 40x30x15cm, and must be able to be inserted under the front seat.
NOTE: the set of hand baggage and accessories must not exceed 12 or 18 kg, depending on the travel cabin indicated on the ticket purchased.
HOLD BAGGAGE TO FLY WITH AIR FRANCE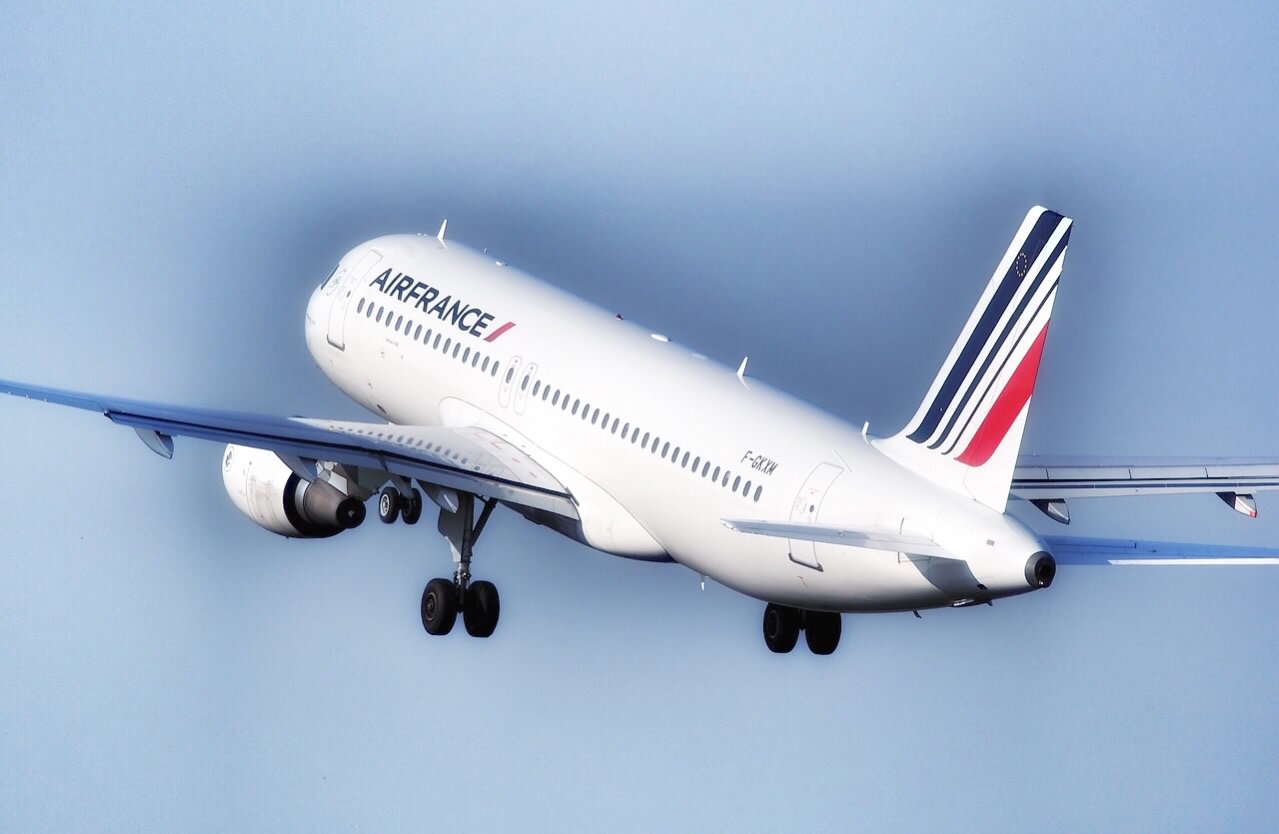 Depending on the flight and the fare purchased, one or more bags of standard weight and dimensions can be carried in the hold. The ECONOMY fare allows the transport of STANDARD hold baggage instead.
The maximum dimensions of a standard hold baggage shall not exceed the total 158cm (height + width + depth) including pockets, wheels and handles.
If you pay a supplement, you can take bigger, larger bags. The price depends on the destination. For Europe, the price is € 70,00.
The standard baggage must have a maximum permitted weight of 23kg. Also in this case, by paying a supplement, it is possible to carry baggage up to 32kg of weight. The rate varies depending on the destination. To fly to Europe, the price is € 70,00.
The surcharges are paid directly at the airport.
ACCESSORIES AND EQUIPMENT TO FLY WITH Air France
Along with hand baggage, choosing to fly with Air France, you can bring some additional items on board. Umbrella, overcoat, crutches, walking stick, a standard bag containing goods purchased at the airport duty free area.
You can buy a deductible for sports equipment per customer. A deductible weight of up to 20 kg is considered small; big, from 20 to 32 kg. You can bring golf clubs, bicycles (with certain requirements), skis and boots, canoes and kayaks …
ANIMALS ON BOARD
Those who decide to fly with Air France with their faithful animal, can sleep peacefully. You can bring a dog or a cat with you, as long as you have all the required vaccines, and have at least 10 weeks of age.
The animal must be transported in a container with maximum dimensions of 46 x 28 x 24 cm; or, in a transport case with a maximum size of 46 x 28 x 20 cm. Animal and container must have a maximum weight of 8kg. Good ventilation is recommended because the animal can not go out for the duration of the flight.
In Economy, the container must be stored under the front seat. Each passenger can carry only one animal on board.
Animals weighing between 8 and 75 kg, travel in the hold, except for snub-nosed dog breeds, which can travel (within weight limits) only in the cabin.
Prices vary depending on the route.
LAG
Before accessing the security checks, we recommend storing the Liquids, Aerosols, Gel (LAG) in containers with a capacity not exceeding 100 ml or equivalent. These containers must be placed in a transparent and resealable plastic bag, with a capacity not exceeding one liter.
The bag must be completely closed and the dimensions must not exceed 20 × 20 cm.
Search hotels and more...