On vacation in Washington, to escape the crush of the city and the museums, the ideal is to spend half a day in Georgetown.
It is one of the most fascinating neighborhoods in the United States. The place where you can admire a piece of America completely different from the stereotypical version of Western metropolis.
Georgetown, nestled on the Potomac River, is the oldest neighborhood in Washington DC; founded in 1751, it has maintained that atmosphere of the past. Here, you can walk along narrow streets built with ancient stones. Typical houses, situated above the hills.
Everything seems suspended in time, and cared for down to the smallest detail.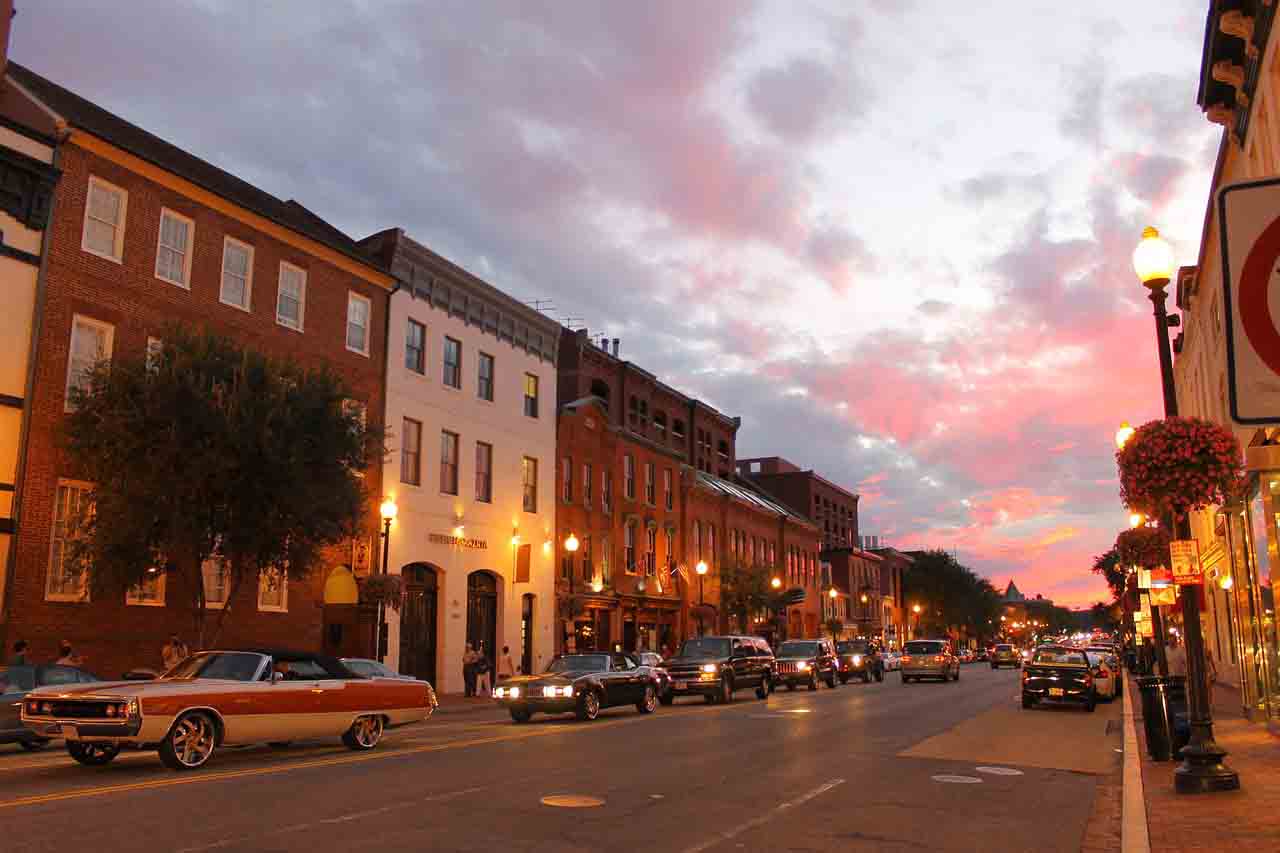 PRACTICAL INFO
HOW TO GET TO GEORGETOWN
By public transport, you can only arrive by bus, using the 38B line from Farragut Square. Travel time is about 20 minutes from downtown Washington DC.
Alternatively, you can arrive by car. This method is not recommended due to the limited availability of parking in the area.
WHAT TO DO AND SEE
Georgetown is the place where you will find more patisseries than in all other areas of America. It is said that the first Cup Cakes were created right here.
M Street is the street where you will find lots of bars and clubs; being a university district, it is not difficult to meet young people who entertain pastry shops until late.
Here, in fact, is the oldest Catholic University in the United States. The Campus also houses the oldest building in the city: the Old Stone House.
Search hotels and more...