FINALLY CLOSED IN NOVEMBER 2020
Berlin Schönefeld was the capital's second airport, located about 18 km south-east of Berlin. It represented the airport most used by Low Cost airlines. EasyJet and RyanAir are the carriers that guarantee the greatest connections with European destinations. Part of the infrastructure has been incorporated into Brandenburg airport, the only Berlin airport since 2020.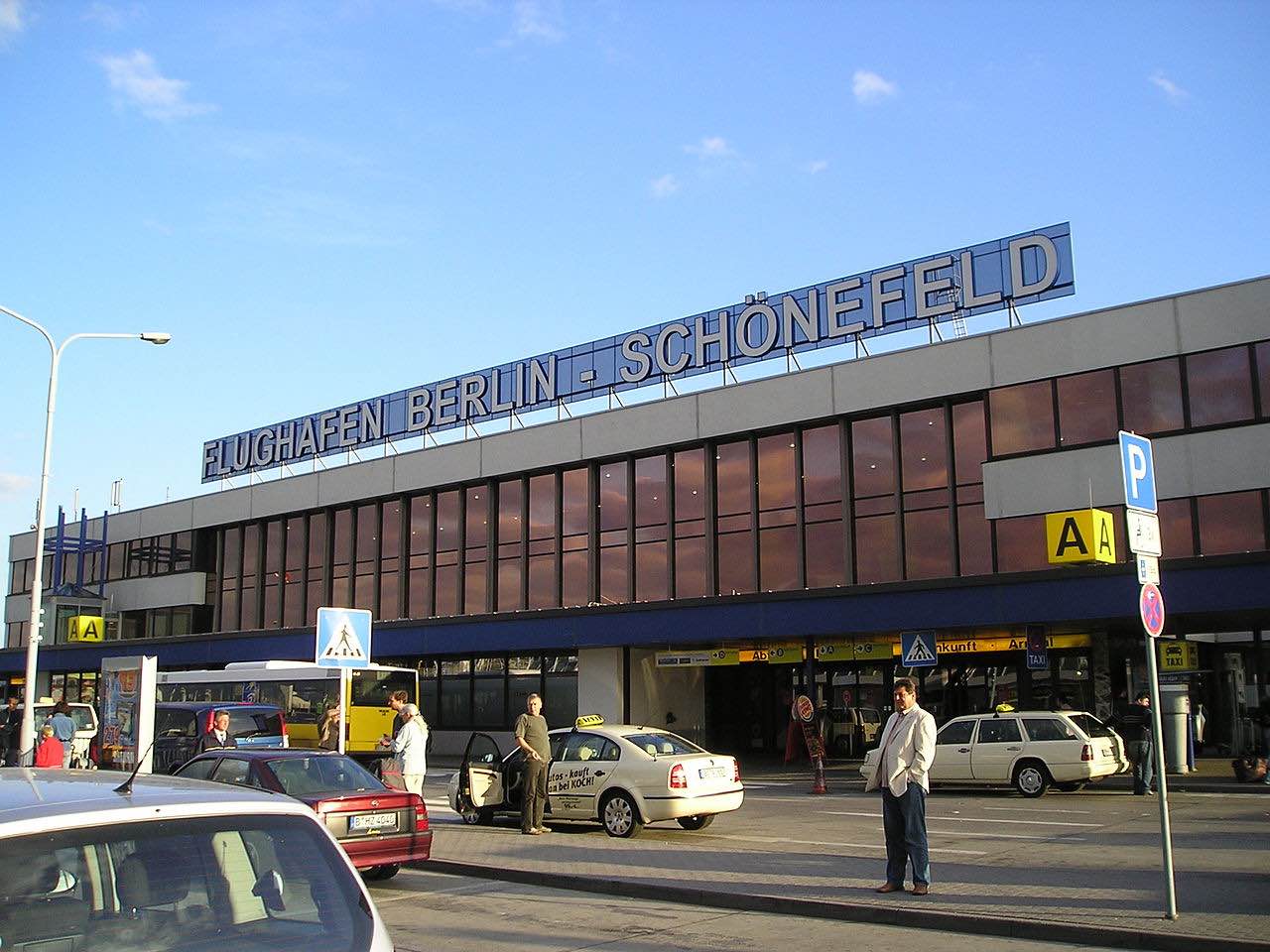 The airport had 4 Terminals, identified as A, B, C and D. Inside there were all essential services, shops, restaurants, duty-free and numerous shopping areas. The wifi line was available almost everywhere.
CONNECTIONS BERLIN SCHONEFELD – CENTER
TRAIN AND BUS
Schönefeld is about 20 km from the center but, unlike Tegel, it has a train station, reachable on foot, or via a free airport shuttle, which reaches the main stops including Zoologicher, Hauptbahnof, and Alexanderplatz. The journey takes about half an hour. From the airport you have to take the RE7 or RB14 line, also AIRPORT EXPRESS. It operates every day, including Sundays and holidays, from 04:30 to 23:00 approximately
Alternatively, there are numerous buses, even in night service, which make connections with the center. Or, again, the Shuttle Bus SXF1, from Terminal 1 which takes you to the Berlin-Südkreutz S-Bahn station in 20 minutes and from here you can then take the metro. Our preference, however, is for the Airport Express. Shonefeld airport is located in fare zone C. Therefore, to use public transport you must purchase a single-ride ABC ticket, at a cost of €3.40 (reduced, 2.50) . Alternatively, you can buy the TAGESKARTE ABC all-day ticket, at a cost of €7.70.
CAR AND TAXI
Directly at the airport, you can rent your car at one of the many counters. From this link, all the best rental offers. Taxis can be found immediately outside the Arrivals Terminal, with license, sign and meter on display. Always choose official taxis, and make sure in advance of the rate applied. Generally, to reach Alexanderplatz, the fare applied is 42€.
Search hotels and more...