The largest country in Central Europe. One of the most important economic powers in the world. One of the most influential nations of Europe, from a cultural and political point of view.
A place that has indelibly marked the history of the last decades.
Today, Germany is a place to discover. A land full of charm, mystery, and contradictions.
You can admire wonderful landscapes, or enchanted castles. Splendid theme parks, for the delight of children. And of course, beautiful cities like Berlin, Hamburg, Munich …
And, of course, the great gastronomic tradition. The sumptuous breweries. Global events. This, and more, awaits you on a vacation in Germany.
HOW TO GET
The plane is undoubtedly one of the best options to reach the country from medium to long range distances.
Frankfurt is the reference point in air connections throughout the country. Hub of Lufthansa, is known for the efficiency and modernity of the entire infrastructure. The airport is connected practically with the whole world.
Hamburg, Cologne / Bonn, Munich, Dusseldorf, Tegel are just some of the main airports in the country, starting point for the homonymous cities and adjacent areas.
Also the low-cost connections are quite numerous. Shonefeld, is a good base, for example, to reach Berlin, Hamburg or Lübeck, spending relatively little. Which, obviously, often makes the bus alternatives unattractive.
In terms of efficiency and punctuality, German railways have little or nothing to envy of air connections. Deutsche Bahn, a company that manages rail transport, offers numerous connections from Austria, Denmark, Poland and Switzerland.
In ICE and TGV, Amsterdam, Lyon, Marseille, Strasbourg are quickly reached.
On the highway, you can easily reach the main German cities, from all over Europe.
The ideal, in our opinion, would be to attract into a German airport, and rent a car on the spot. By booking online, in advance, you can take advantage of rather advantageous rates.
HOW TO MOVE
The offer of internal flights is really vast, thanks to the presence of numerous airports. As the country is particularly extensive, traveling by plane from north to south can be a good option. By booking a little in advance, you could secure an affordable flight.
However, the best way to travel within the territory remains the train.
In Intercity Express, you will be able to move quickly between the main German cities.
DB offers frequent and extended connections within the whole country. The prices are not really cheap but, often, on the official site trips are offered at highly discounted prices. Obviously, on a closed and non-refundable date.
DOCUMENTS AND CUSTOMS
There is no obligation to show documents at the border, but you are always required to bring an Identity Card or passport with you. It is recommended, above all, to bring the C.I. of their minor children, even if you travel by car or train. Consult our special section in this regard.
Dogs and cats enter freely, provided they have a health record and a recent certificate from the ASL residence veterinarian, attesting to good health. Dogs must be vaccinated against rabies at least 3 or 4 weeks before travel.
Please note that the appropriate microchip must be applied to the animals.
Some info and tips, from this link.
CURRENCY AND EXCHANGE
From 1 January 2002, the Euro has become the official currency of the country. There are 1, 2, 5, 10, 20, 50 cents, 1 and 2 euro coins in circulation. Banknotes are available in denominations of 5, 10, 20, 50, 100 and 200.
Now, almost everywhere, you can pay by credit card directly and withdraw cash at ATMs. However, a cash reserve is always recommended.
Those who need to enter the bank, keep in mind that it is generally open from Monday to Friday, from 08.30 to 18.00. Times vary depending on the region. With a few exceptions, the desks are closed on Saturdays, Sundays and holidays.
PRACTICAL INFO
HOUR
In Germany, the clock hands are placed an hour ahead, relative to the Greenwich meridian.
Time Time: UTC / GMT +1.
Time difference GMT: UTC / GMT +2.
Daylight saving time begins on the last Sunday of March and ends on the last Sunday of October.
ELECTRIC CURRENT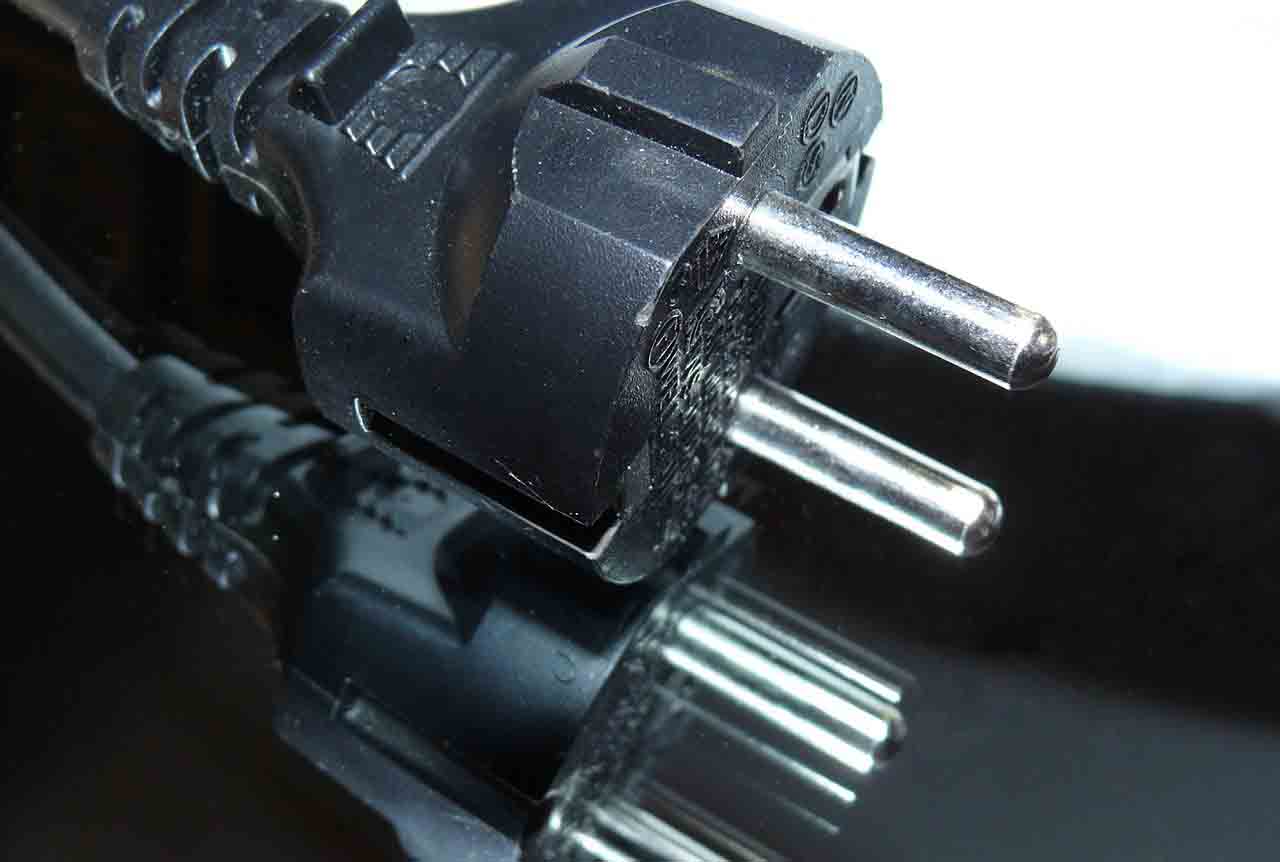 Across the country, the voltage is 230 volts, with 50Hz frequency. The electrical sockets are of the F type, commonly known as Schuko sockets. However, it is not uncommon to also find C-type sockets (Eurospina), to be used exclusively for low power loads. Before leaving, remember to pack a special adapter. We recommend taking a look at this link for the more provident ones.
POSTAL OFFICE
Deutsche Post is the giant that deals with postal services, freight transport and logistics throughout the country. Reliable, secure, and efficient, since 1996 it has been a joint-stock company.
Generally, it is identified, on the outside, by the logo and characters of black color, on a yellow background.
Post offices, with some exceptions, are always open from Monday to Friday, from 08:00 to 18:00; Saturday, from 09:00 to 13:00 In the main cities, some branches remain open, on weekdays, until 19:00.
Everywhere, the counters close on Saturday afternoons, Sundays and public holidays.
SHOPS
The opening hours of the shops often vary depending on the place and category. Generally, shops and shopping centers are open, from Monday to Saturday, from 09:00 to 20:00. In small towns, many shops close at 6.30pm on weekdays, and at 4pm on Saturdays.
Almost everywhere they are closed on Sundays and public holidays.
PHARMACIES AND HOSPITALS
The APOTHEKE sign, outside the building, indicates the presence of a pharmacy. They are usually identified by the white writing on a green background and the cross symbol.
Pharmacies are generally open from 08:00 to 18:30 on weekdays, and from 09:00 to 13:00 on Saturdays. Almost always, outside these hours, at least one pharmacy is on duty. Outside each pharmacy, you will find the list of pharmacies on duty.
If you take special medications, don't forget to pack them. The common medicines, in any case, are easily available without prescription.
The health service in Germany is extremely efficient. Public hospitals all have extremely high standards and qualified personnel. The clinics are in operation, on weekdays, from 09:00 to 12:00 and from 15:00 to 18:00. On the weekends you will find the Medical Guard.
Always remember to bring your health card with you. Of course, before leaving, it is always preferable to take out an insurance that covers all health costs in case of need
PHONE
In the Country, the frequencies GSM 800/1800 Mhz and W-CDMA 2100 are used, the same as in the main European countries. So you can easily use your smartphone.
To call phones in Germany, the international dialing code 0049 must be entered, followed by the telephone number.
The main German telephone operators are O2, Telekom, Vodafone and Eplus
By lowering roaming costs, you can safely call from Poland using your national rate. Alternatively, you can use the classic VoIP calls, or make video calls, using a free WI-FI line.
Search hotels and more...