Phuket Airport is one of the main international airports, for importance and passenger traffic, in all of Thailand.
Before the pandemic, over 15 million passengers passed through here every year!
It is located on the island of the same name, about 30 kilometers from Phuket Town.
The airport offers all the main services. There are duty-free shops, bars and some eateries with international cuisine. At ATMs you can withdraw local currency (recommended) at the best available rate.
There are three terminals. T2 only serves international flights.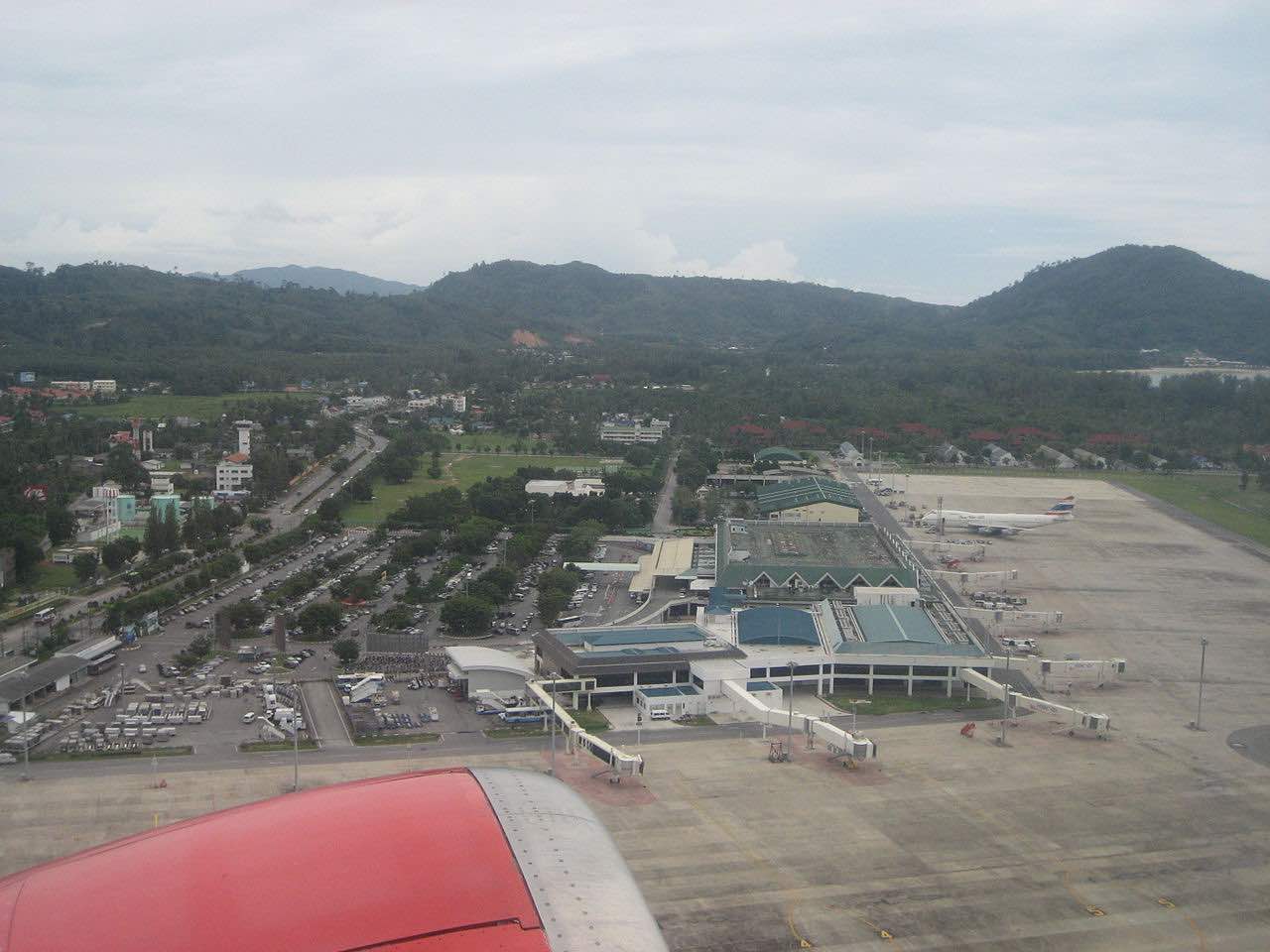 Here are the main direct connections with Phuket Airport *:
DENMARK: Copenhagen.
FINLAND: Helsinki.
ENGLAND: London-Gatwick, Manchester.
ITALY: Milan-Malpensa.
POLAND: Warsaw.
RUSSIA: Chelyabinsk, Irkutsk, Moscow, Novgorod, Novosibirsk, Novokuznetsk, Omsk, Rostov, Samara, St. Petersburg, Surgut, Tomsk, Tyumen, Ulan-Ude, Yakutsk.
SWEDEN: Gothenburg, Stockholm-Arlanda.
SWITZERLAND: Zurich.
TURKEY: Istanbul
UKRAINE: Kyev.
AUSTRALIA: Melbourne, Sydney.
ASIA: Abu Dhabi, Bangalore, Bangkok, Beijing-Capital, Changsha, Chengdu, Chiang Mai, Chongching, Dehli, Doha, Dubai, Guangzhou, Hangzhou, Ho Chi Min City, Hong Kong, Kawthaung, Ko Samui, Kuala Lumpur, Kunming, Langkawi, Longzhou, Macau, Muscat, Mumbai, Nanjing, Ningbo, Seoul-Incheon, Shanghai, Shenzhen, Siem-Rep, Singapore, Taipei, Taiyuan, Udon-Thani, Wuhan, Xi'an, Yangon, Zhengzhou.
PHUKET AIRPORT CONNECTIONS
PUBLIC TRANSPORT AND SHUTTLES
The bus is the only public transport available on the island. Phuket Town is the main landmark, I enter the island. Connections are also guaranteed with Patong, where there are numerous resorts on the island.
Tickets can be purchased directly on board the vehicle. The price is around €3.50 per trip.
Alternatively, you can use your hotel shuttle (provided your property provides it). In this case it will be enough to obtain the right information at the time of booking.
TAXI
On the island it should be noted that there are official taxis and private taxis. From the airport and the island, our advice is to ALWAYS prefer official taxis; they are the cheapest and almost always have a working taximeter on display. With private taxis, however, it is always advisable to check in advance the rate applied.
CAR
The best solution, not only to move but also to better enjoy the island; moving in total freedom. You can rent your car directly at the airport, returning it on the day of departure. The price, on average, is around €30 per day, with excellent discounts for weekly rates.
It will be necessary to provide a credit card (not prepaid), and a national driving license; always opt for comprehensive insurance that covers all damages.
According to the current regulations related to the Covid-19 pandemic, we remind you to always respect the interpersonal distance and to wear the appropriate protective tools for the nose and mouth.
The entry on the aircraft, currently, is staggered. The number of seats on board is limited in relation to the capacity.
Also on the vehicles, remember to keep your distance and wear protective tools.
*The list is subject to change. All links, updated, are available on the official website.
Search hotels and more...