With approximately 50 million passengers passing through in 2019 alone, Las Vegas Airport is one of the 10 busiest airports in the entire United States. It is located just under 10 km away from the American city. From December 14, 2021, it was named after US Senator Harry Mason Reid Jr. Before this time, the airport was called McCarran.
Equipped with two separate terminals (T1 and T3), it has numerous services inside. Among the characteristics of the airport, the presence of about 1300 slot machines located within the complex. There are numerous shopping areas, restaurants, bars and duty-free shops in both terminals. The wifi line is available FREE in all areas of the Harry Reid Airport. Throughout the building, there are charging stations for their electronic devices, smoking areas.
For families and children, changing areas are available in both terminals. A space for children is located at GATE D: the KID PLAY AREA. It is a space dedicated to children, with games focused on the world of aircraft.
For those traveling with their animal friends, 5 relaxation areas are available for small companions.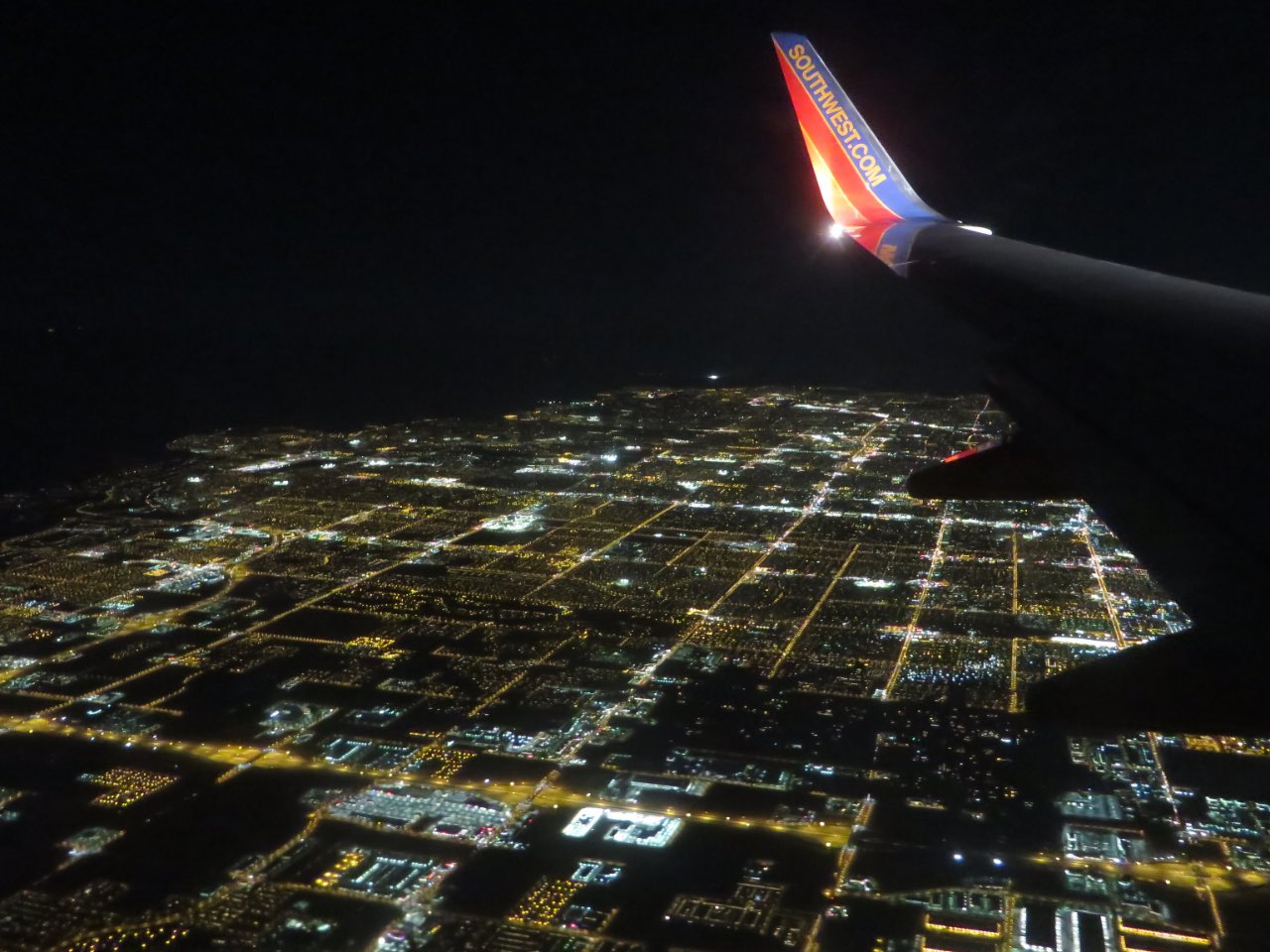 Photo ©, Ken Lund
Here is the list of the direct connections* with Las Vegas Airport.
CANADA: Abbotsford, Calgary, Edmonton, Montréal–Trudeau, Regina, Saskatoon, Toronto–Pearson, Vancouver, Victoria, Winnipeg.
ENGLAND: London–Heathrow.
GERMANY: Frankfurt, Munich.
HAWAII: Honolulu, Kahului, Kailua–Kona, Lihue.
ISRAEL: Tel Aviv.
MEXICO: Cancún, Guadalajara, León/Del Bajío, Mexico City, Monterrey, Puerto Vallarta, San José del Cabo.
NETHERLANDS: Amsterdam.
PANAMA: Panama City–Tocumen.
SWITZERLAND: Zürich.
USA: Albany, Albuquerque, Amarillo, Anchorage, Appleton, Asheville, Atlanta, Austin, Baltimore, Belleville/St. Louis, Bellingham, Billings, Birmingham (AL), Bismarck, Boise, Boston, Bozeman, Buffalo, Burbank, Cedar Rapids/Iowa City, Charlotte, Chicago–Midway, Chicago–O'Hare, Chicago/Rockford, Cincinnati, Cleveland, Colorado Springs, Columbus–Glenn, Dallas/Fort Worth, Dallas–Love, Denver, Des Moines, Destin/Fort Walton Beach, Detroit, Durango (CO), El Paso, Eugene, Eureka, Everett, Fargo, Fayetteville/Bentonville, Flint, Fort Collins, Fort Lauderdale, Fort Wayne, Fresno, Glacier Park/Kalispell, Grand Forks, Grand Island, Grand Junction, Grand Rapids, Great Falls, Harlingen, Hartford, Houston–Hobby, Houston–Intercontinental, Idaho Falls, Indianapolis, Jackson Hole, Kansas City, Knoxville, Laredo, Little Rock, Long Beach, Los Angeles, Louisville, Lubbock, Madison, McAllen, Medford, Memphis, Merced, Miami, Midland/Odessa, Milwaukee, Minneapolis/St. Paul, Minot, Missoula, Moline/Quad Cities, Monterey, Nashville, Newark, New Orleans, New York–JFK, Norfolk, Oakland, Oklahoma City, Omaha, Ontario (CA), Orange County (CA), Orlando, Palm Springs, Peoria, Philadelphia, Phoenix/Mesa, Phoenix–Sky Harbor, Pittsburgh, Portland (OR), Raleigh/Durham, Rapid City, Redding, Redmond (OR), Reno/Tahoe, Sacramento, Salt Lake City, San Antonio, San Diego, San Francisco, San Jose (CA), Santa Barbara, Santa Maria (CA), Santa Rosa, Seattle/Tacoma, Shreveport, Sioux Falls, South Bend, Spokane, Springfield/Branson, Stockton, St. Louis, Tampa, Tri-Cities (WA), Tucson, Tulsa, Washington–Dulles, Washington–National, Wichita, Williston.
LAS VEGAS AIRPORT CONNECTIONS
To move between the two physically separate terminals, you can use the shuttle bus. The station is located on Level 0 of T1 and T3. It is active every day, with frequencies from 15 to 30′.
Three separate tram lines (Blue, Green and Red) allow you to travel from T1 and T3 to gates C and D.
TAXI
From both terminals, you will find over 10 private companies to travel to and reach Las Vegas.
Considering the distance is not excessive, the taxi could be a good option to move from the McCarran airport.
At T1, you will find the parking outside the exits 1 – 4, Baggage area.
At T3, they are outside Level 0, on both sides.
The service is managed by Nevada Taxicab Authority, which brings together the various local companies under a single name. You can always count on clear and transparent rates.
For each trip, you will pay an initial $3.50 plus an airport fee of $2. For this amount, you will have to add the cost of $2.76 per mile.
LOCAL BUS
RTC, Regional Transportation Commission of Southern Nevada, manages public transport.
The buses represent the economic solution for those wishing to reach Las Vegas, for the price of an urban trip.
From T1, the Line 108 – Paradise, 109 – Maryland Parkway and the Westcliff Airport Express (WAX) line are active.
The stationing is at Level 0. It is easily reached by following the appropriate indications.
At T3, the station is on Level 2, near Gate 44. From here, you can use the WAX ​​line and the Centennial Express (CX).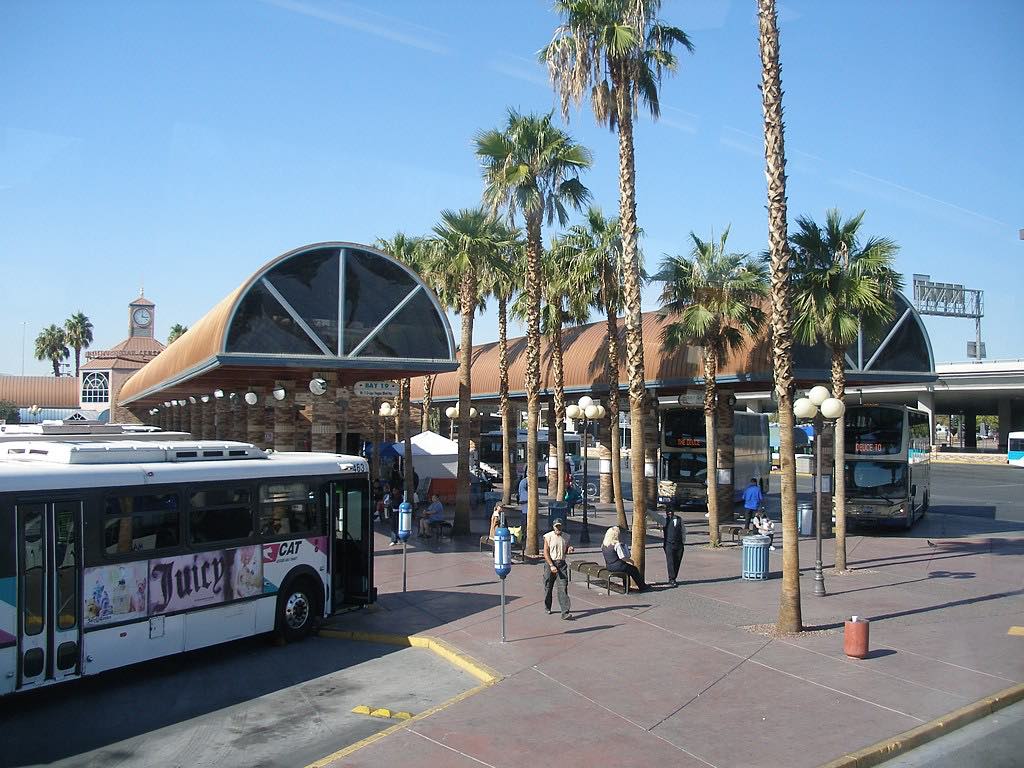 Photo ©, Coolcaesar
PARATRANSIT SHUTTLE
A special service is available for people with reduced mobility, always managed by the local RTC company.
The service, available upon request and upon reservation, is insured by both terminals.
At T1, the bus stops in front of the Zero Level doors. At T3, stop at the doors of exit 55 of Level Zero.
SHARED SHUTTLE
To arrive directly at the airport, you can use a shared Shuttle with other passengers in the same direction.
The cost is anything but excessive.
Also accessible by travelers with reduced mobility, they allow you to reach the Strip and the main hotels / resorts.
SuperShuttle, BellTrans offer connections starting at $ 11 per person one way.
*The list is subject to change. All links, updated, are available on the official website. Before leaving, it is recommended to inquire about the provisions and rules on COVID-19 in the United States, and on the mandatory nature of the Green Pass. Timetables and connections are subject to change.
Search hotels and more...