Zlatni rad is, of course, the best visiting card in terms of Zlatni Rad beaches. The Croatian island, however, presents bays, beaches and fascinating and evocative places, suitable for all needs. Here is an approximate picture of the Brac beaches not to be missed during your holiday.
SOUTH
It is in the southern part that we find, in our opinion, the best Brac beaches. Zlatni Rad is, of course, the most famous, but there is no lack of suggestive places, and real corners of paradise.
ZLATNI RAD
Seeing it the first time, there is a feeling of deja-vu. The beach of the Golden Horn, so named for its particular form, is the protagonist of covers and leaflets of Croatia.
Even those who are traveling in Dalmatia, are not exempt from the charm of this place, so much to deal with the trip for a single day.
A long stretch of fine sand, with a triangular tip, whose shape varies according to the currents.
It is especially loved by water sports lovers. Obviously, being the most famous beach, it is easy to foresee the crowds and chaos of beach umbrellas and bathers. Arrive early in the morning.
MURVICA
Photo ©, Nikolaj Potanin
One of the most beautiful beaches of Brac, not far from Bol. It rises in the homonymous village, to the west of Zlatni Rad, with respect to which it maintains a certain tranquility.
Pebble beach, with a pine forest that offers a lot of shade, and a bar nearby. You can easily get there by car but there is no difficulty in parking. Especially in August.
Try to arrive early in the morning, to guarantee you a … place in the sun!
ZHANA
Incredibly clear and crystalline water, with shades that range over the turquoise. The beach is not too small. Zhana is recommended for anyone looking for peace and tranquility, a place frequented by nudists too.
It is located a short distance from Murvica, reachable through a small path.
SLATINA
To the west of Bol lies this enchanting bay, reachable in about 7 kilometers of dirt road. After leaving the car, you can get to Slatina Beach in less than 10 minutes of walk.
SUMARTIN
Small port of the island, from which ferries leave for Makarska, this village offers some of the best beaches of Brac.
The village is located in the south-east of the island, easily accessible by car and public transport.
Classical pebble beach, with crystal clear water and well equipped. On the beach of Zora, the presence of inflatables and water games makes it particularly popular with children.
BRAC BEACHES IN THE NORTH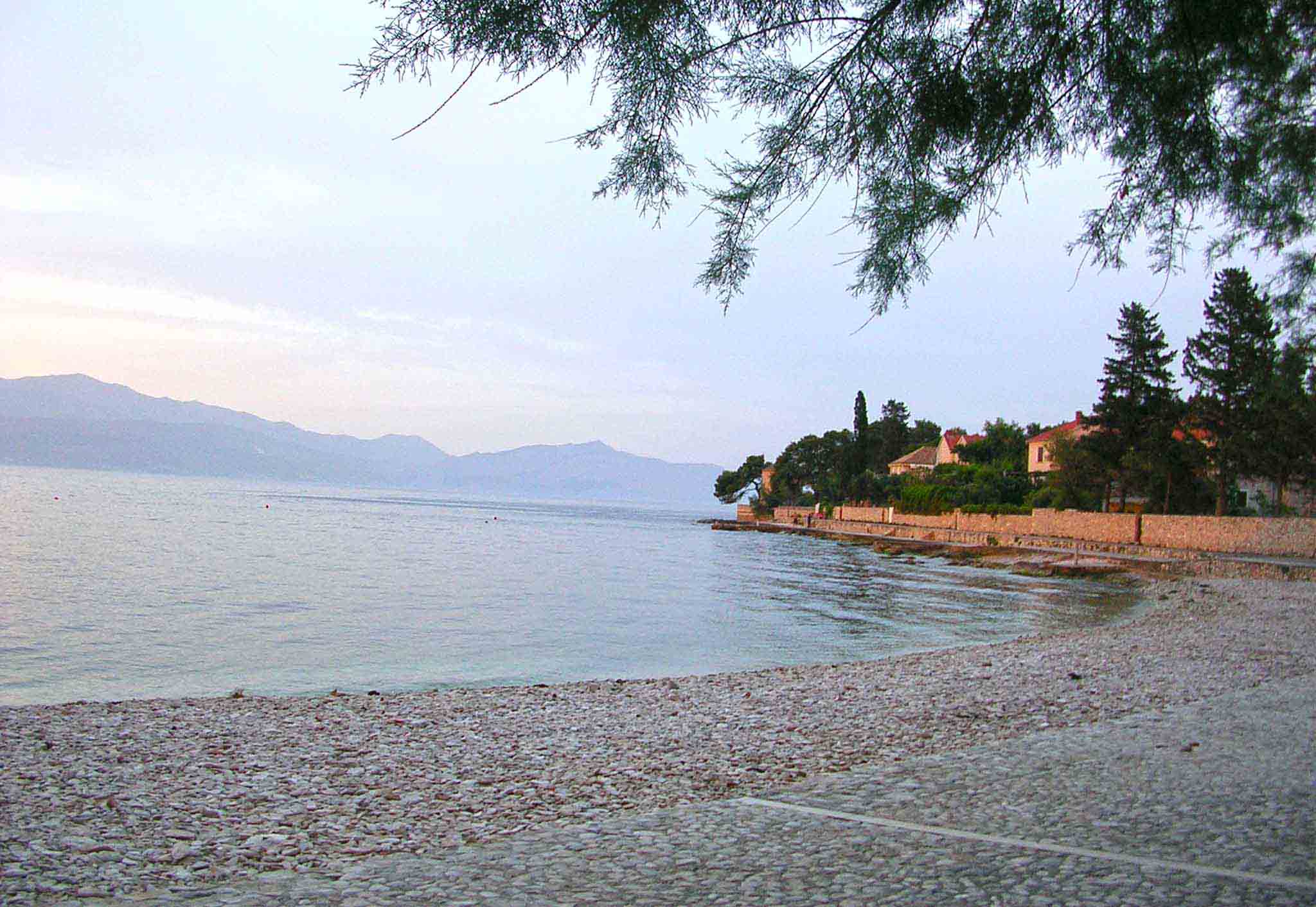 Photo ©, lilivanili
SUPETAR
The tourism hit and run, is among the most popular beaches of Brac, much loved by those who, from Split, they wanted a trip out of town. Even for one day only.
The bay of Vela Luka. The sandy beach of Banj, especially suitable for children and families. Or, Vlacica, with its pebbles and crystal clear waters.
Places suitable for all tastes, and all needs but, above all, easily accessible, and not far from the center of Supetar.
ZASTUP
A few kilometers east of the capital, this beautiful beach is ideal to escape the chaos and the crowds.
The style of Brac, with its crystalline waters and small pebbles, is fully in evidence.
Easily reachable within a few minutes by car, from Supetar, near the small village of Splitska.
Well equipped, has a bar and parking area.
LOVREČINA
A beautiful bay, really impressive, with beautiful beach, sea and archaeological remains.
Surrounded by tall pines and trees, which offer natural shelter, it presents sand, pebbles and some concrete platforms.
Excellently accessible by boat, and car, also boasts the presence of a 6th century basilica.
Nearby, there is a Beach bar.
From San Pietro della Brazza, go along the road to the east and, after passing the village of Postira, follow the signs for Lovrecina.
POVLIJA AND RATAC
In the small village of Povlija, north of Sumartin, between platforms and small beaches and inlets, you'll be spoiled for choice.
Povlija Beach is the favorite place for young people and lovers of jumps from concrete platforms. For others, it may not be the best.
Povlija is recommended for excellent accessibility. In the center, you can easily park your car, and continue on foot.
Ratac Beach is one of the favorite Brac beaches in the area, not far from the post office. A lot of shade, sun, and crystal clear water.
Search hotels and more...