In this park it will be difficult to get bored.
Word of the organizers who have developed a series of activities and events at Bear Park, for everyone, with particular attention to children.
GAMES
In different areas of the park you will find special play areas with paths, slides and swings.
At the weekend, on holidays and in the high season, Gyldenklo is in operation. They are the roller coaster for the whole family, and, in particular, for children aged 2 to 8. It does not work in the rain.
Plaskeland is the magical land of sketches, where the little ones can spend time with water games.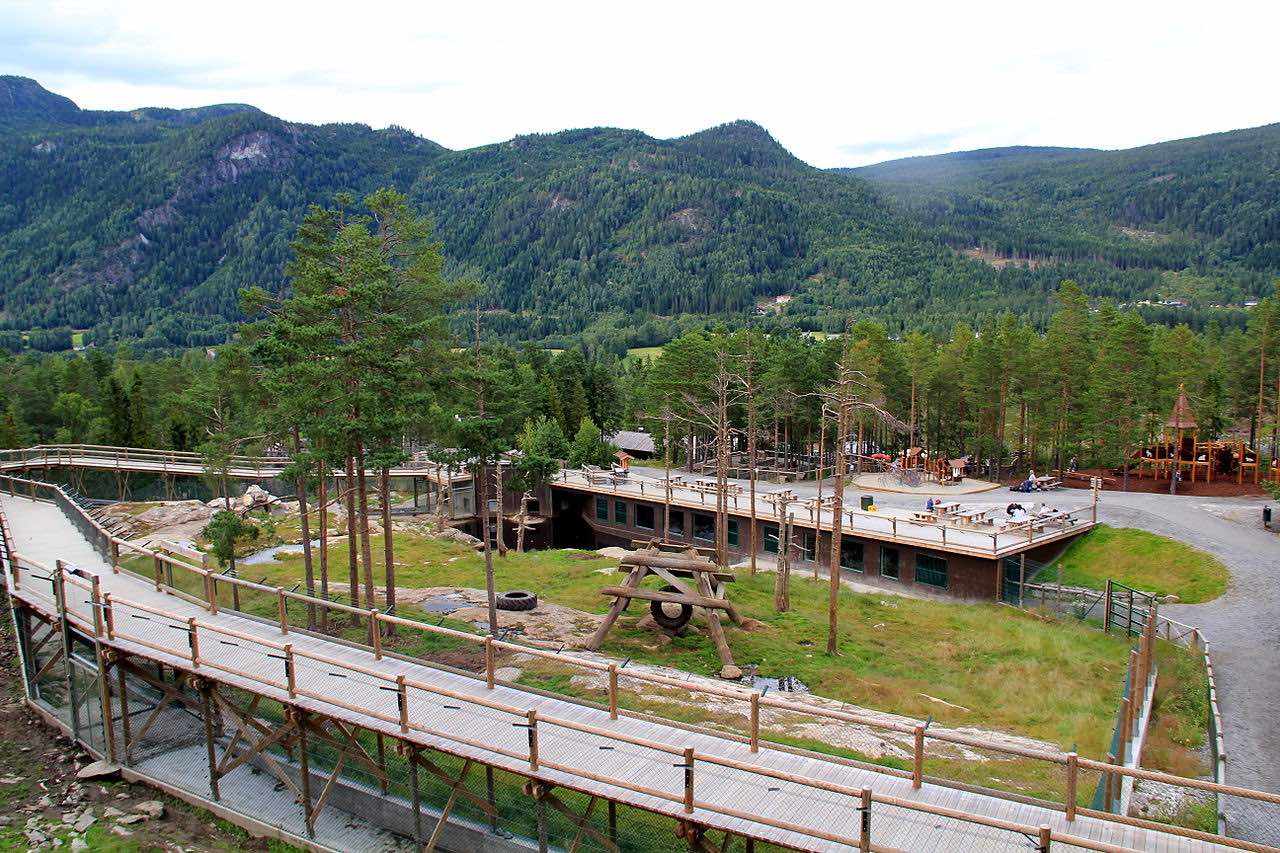 Photo ©, Chell Hill
ACTIVITIES WITH ANIMALS
To feed from your own hand, to nice foxes. This will also be possible at bjørneparke. Obviously with the supervision of the specialized staff who will be in your company.
Elga and Gus, on the other hand, are two nice moose with whom you can be in close contact, making sweet cuddles and feeding them.
The more daring, however, will be able to show off their courage holding in their hand … a snake!
Do not miss the beautiful farm, inhabited by many animals including sheep, tips and fantastic alpacas.
EXHIBITIONS AND SHOWS
Grisk and Gomle are the two superheroes of Bjorneparke who will entertain visitors with their theater.
Interactive exhibits are set up inside the Predator Center.
Bears are, of course, the great protagonists of the park. The moment of feeding is a real show. There are generally two performances, at 12pm and 2.30pm
Around 12:45 pm, you will be able to admire the foxes coming down to their feeders.
After the incredible success of the last edition, the Dinosauria exhibition was also confirmed in 2022. To the delight of the little ones.
You will find an entire area with life-sized dinosaurs that move and make sounds. Thanks to the exhibition you will be able to see how animals once lived. Undoubtedly among the events at the Parco degli Orsi not to be missed.
Search hotels and more...