The Hague is the third largest city in the Netherlands, from the 1831 residence of the Royal House, as well as de facto Capital of the Netherlands; right here, in fact, the Parliament and the government are located.
Elegant, refined, with great charm and tradition, the Hague is a truly beautiful city with beautiful parks, neighborhoods, monuments.
A city full of life, ideal for shopping or a stroll.
Zeeheldenkwartier, the most beautiful district in the city. Westbroekpark, a beautiful English style garden with lakes and a wonderful rose garden. Gardens and royal palaces. Antique markets.
Not to mention Shevinghen, the most popular seaside resort in the Netherlands, just a few kilometers from here.
HOW TO GET TO THE HAGUE
PLANE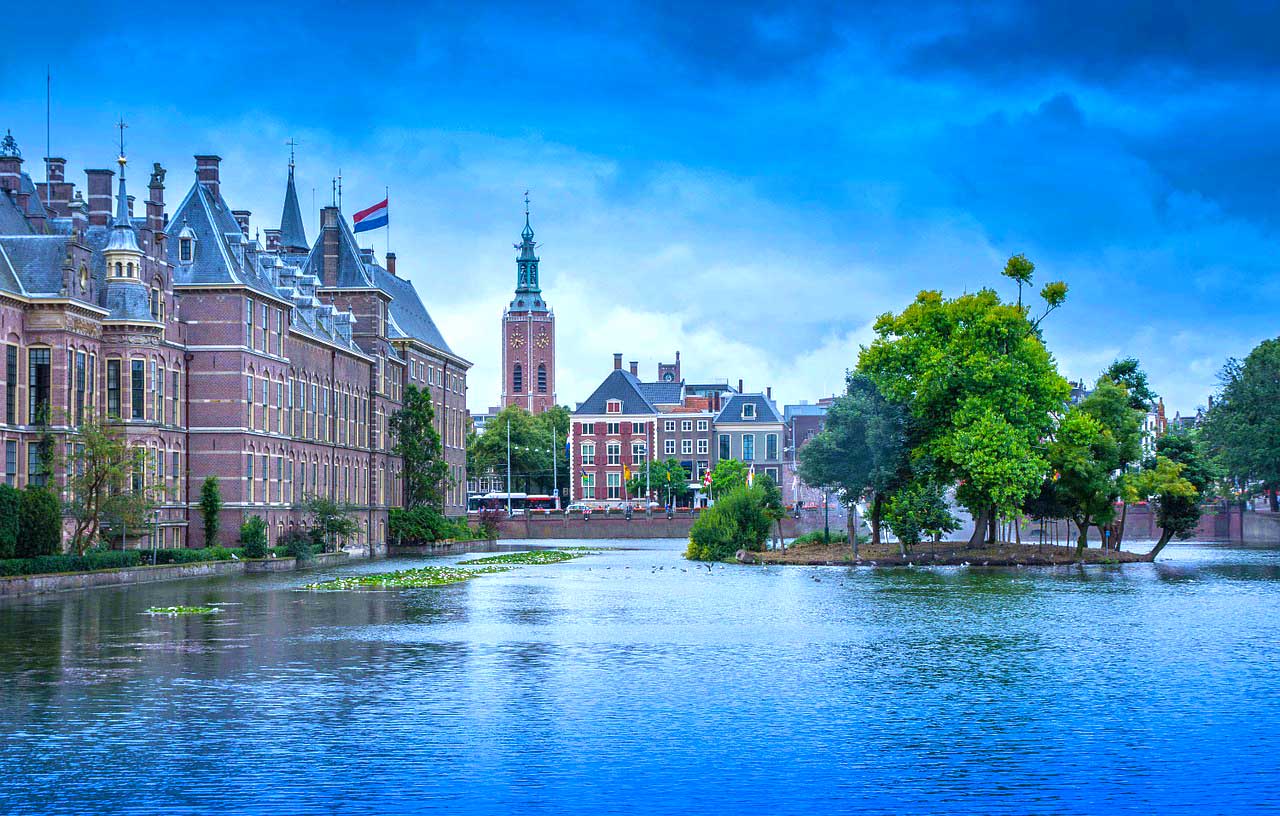 The plane is the best solution coming from outside the Netherlands. The Rotterdam International Airport it is located just over 20 kilometers away from the city, from which it is well connected by public transport. Outside the arrivals hall, there is a bus station. You will have to use the 33 line to get to Meijersplein, from which the E line of the underground to the Hague starts. The bus journey takes about 7 minutes; the metro, instead, takes about 25 minutes to arrive at your destination. The ticket costs just over €4.00 at full fare.
Alternatively, you can rent directly at the airport, your car. From the airport, continue north along the A13 for about 25 minutes.
TRAIN
Den Haag CS, It is the city's main railway station, the largest railway track in the Netherlands. Interchange of urban buses and trams, it is also the terminus of the E underground line with which Rotterdam is connected.
The connections are limited to the Netherlands only, through Intercity and Sprinter trains; the latter are trains that make all stops along their route. The train remains a good solution for connections within the country. Anyone wishing to travel by train can use Amsterdam as a reference point. Every day, two Intercity connections with the Capital are guaranteed.
CAR
The Hague is well connected via the motorway network. From Amsterdam, north of the city, the distance is about 65 kilometers, most of them on A4. Rotterdam, to the southeast, can be reached by traveling around the 25 kilometers on A13. You always cross the A4 from Belgium: Brussels is about 180 kilometers.
Further south, Paris is less than 500 kilometers, most of which can be traveled on A1. From Berlin, the distance from the Dutch city is about 716 kilometers.
The car remains a viable option for exploring the Hague and the Netherlands. A fascinating journey through landscapes and beautiful cities. If your destination is exclusively The Hague, we recommend leaving the car at home.
Search hotels and more...