The Hague – Rotterdam Airport is the third Dutch airport for passenger traffic. It is less than 10 kilometers away from the center of Rotterdam, and just over 20 from The Hague. For this reason, the airport is also known col name of Rotterdam The Hague.
In the only terminal, you will find all the essential services: bars, restaurants and shopping areas. Here is a list of companies and direct connections to Rotterdam The Hague Airport *:
British Airways: London City Airport.
Corendon Airlines, seasonal: Antalya, Crete-Heraklion, Marrakech.
Flybe, seasonal: Guernsey, Jersey.
FlyErbil: Erbil, Odessa.
Freebird Airlines, seasonal: Antalya.
Transavia: Al Hoceima, Alicante, Barcelona, ​​Budapest, Faro, Gran Canaria, Lisbon, Málaga, Rome-Fiumicino, Tenerife South, Venice, Vienna. Seasonal: Almería, Bergerac, Berlin-Schönefeld, Chambéry, Crete-Heraklion, Dubrovnik, Geneva, Girona, Grenoble, Ibiza, Innsbruck, Lamezia Terme, Lanzarote, Montpellier, Palermo, Palma de Mallorca, Pisa, Pula, Salzburg, Skellefteå, Split, Toulon , Valencia.
TUI fly Netherlands, seasonal: Antalya, Brač, Crete-Heraklion, Fuerteventura, Lanzarote, Palma de Mallorca, Rhodes, Tangier, Tenerife South.
From this link, you can buy your flight to Rotterdam Airport – The Hague, AT THE LOWEST PRICE!
THE HAGUE – ROTTERDAM AIRPORT CONNECTIONS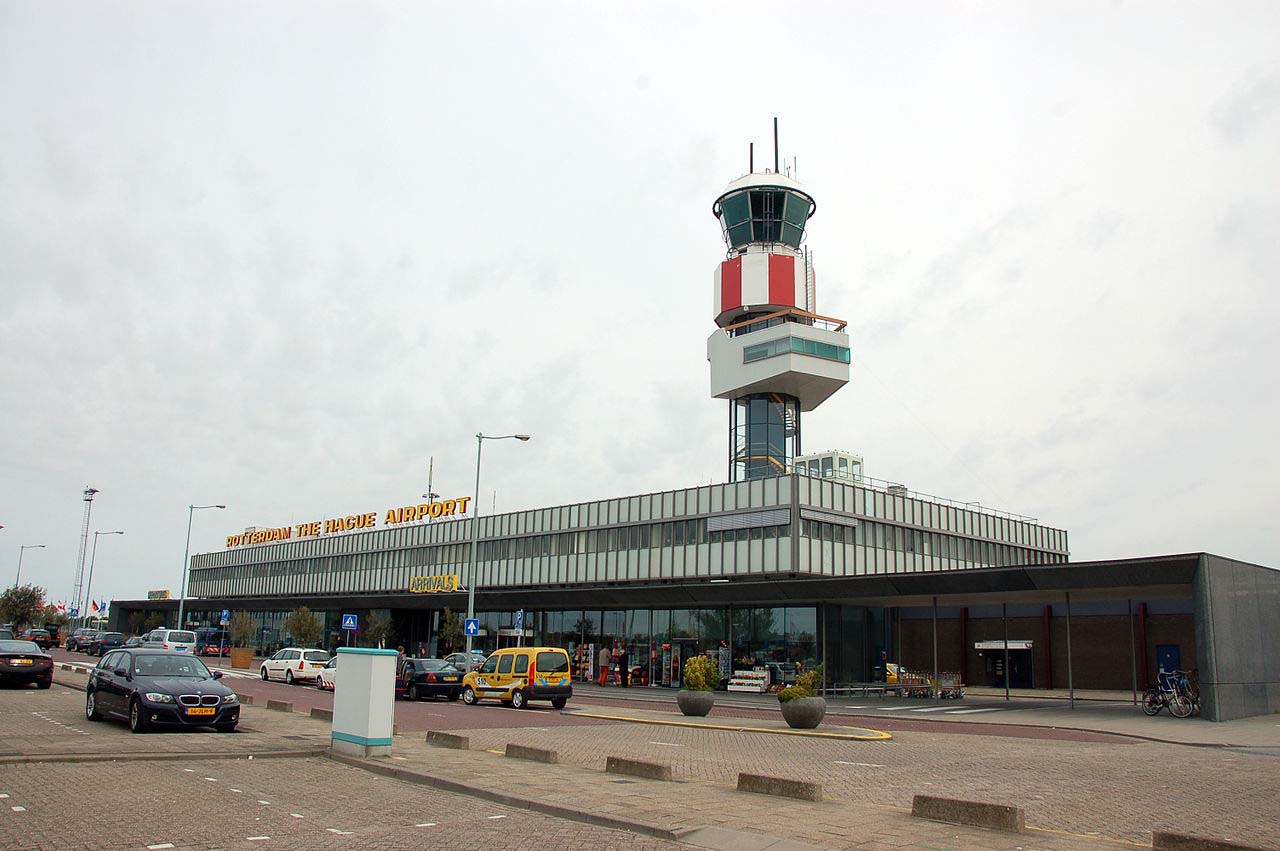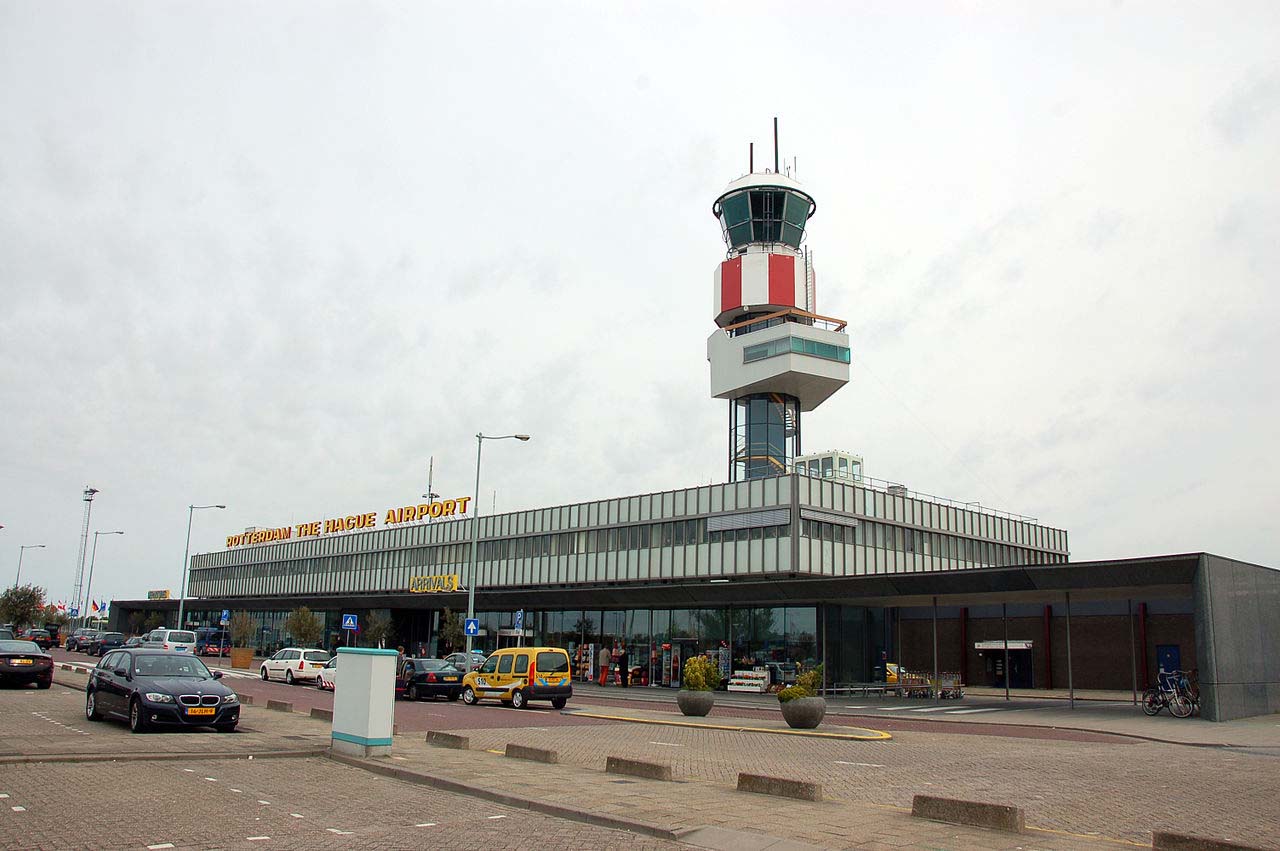 Photo ©, Ralf Roletschek
BUS
Outside the arrivals terminal, there is a bus station. At the airport the directions are clear and clearly visible.
RET is the local company that manages the excellent public transport system.
From the terminal, you can use the convenient Line 33, operating from Rotterdam Centraal to Meijersplein. The bus is active every day, from 05:40 to around midnight, with frequencies from 10 minutes, at peak times. The ticket to the Central Station costs 1.81€ on OV-Chipkaart.
From Rotterdam Airport to Meijersplein, the journey takes about 7 minutes; the full fare ticket costs 1.23€ per person. From here, the Line E of the underground with which you can reach The Hague starts.
Tickets can be purchased directly at the automatic machines at the station and at the airport, at the shops and on RET buses and trams.
CAR
You can rent a car, directly at the airport. There are numerous agencies.
To get to the center of Rotterdam, just follow the signs, going south on N471.
For The Hague we proceed to the north, on A13, with an average travel time of about 25 minutes.
We recommend renting your car in advance. through this link; you will find numerous agencies and cars compared.
TAXI
In front of the entrance to the terminal there is a taxi rank. Clear rates, rather modern cars. We recommend that you first check the tariff according to your destination.
Generally, a surcharge for heavy baggage is payable.
Info and updates on the official website of the airport, from this link.
* the list is subject to changes and variations.
Search hotels and more...