An extraordinary open-air museum, testimony of a millennial history.
Once a Roman colony, today Tarragona is a wonderful city, located along the coast, south of Barcelona.
For too long relegated to the destination "hit and run", today the city has been able to carve out a leading role.
First and foremost, its extraordinary historic center, declared World Heritage by UNESCO.
A sensational heritage, which takes you back in time, between the Middle Ages and the Roman Empire.
A city of a thousand resources, with a particularly lively life, including squares, clubs and tapas bars. The place where the modern lives together perfectly with the past. How to take an aperitif … in ancient Rome, among ramparts, necropolis and amphitheater by the sea!
Between history and culture, you will discover one of the most beautiful cities on the coast, along the suggestive Costa Daurada. Beaches. Sea. And lots of fun, even for families, thanks to the nearby PortAventura.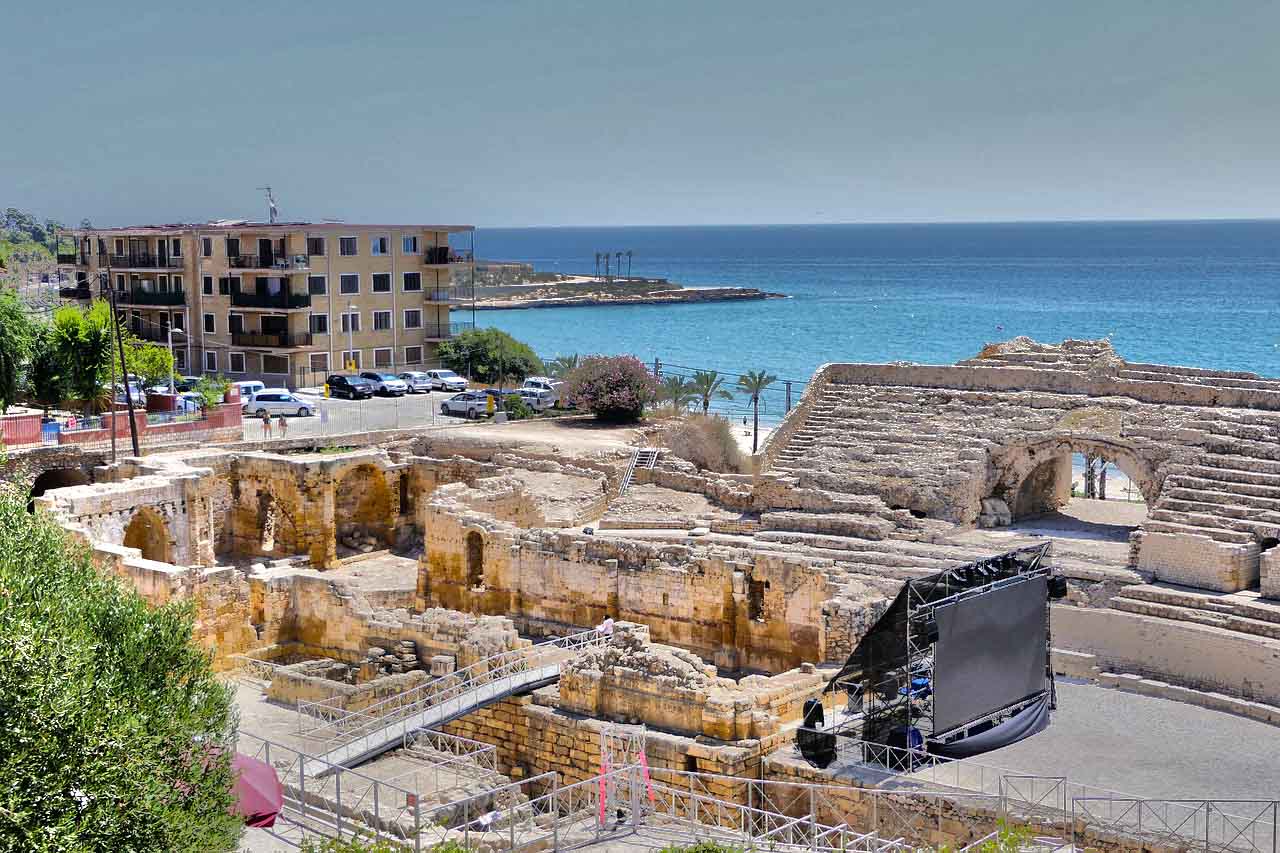 HOW TO GET TO TARRAGONA
PLANE
For long-range distances, the aircraft is the fastest, and most comfortable, solution. The city is served by the international airport of Reus, a little less than 10 kilometers. The airport is well connected, with direct flights, to various European destinations.
The hypotheses should not be underestimated Barcelona e Valencia, whose airports are distant, respectively, 90 and 260 kilometers. Recommended solutions for a trip on the road, along the beautiful Costa Daurada
TRAIN
The city is an important hub in Spanish rail connections.
Camp de Tarragona is the reference railway station, for medium and long range connections. From here, pass the trains AVE (High Location), Alvia, Trenhotel. Connections guaranteed with Barcelona Sants in around 30′. From Madrid, on the other hand, 3 is used around hours, with change in Zaragoza.
The Central Station railway, instead rises in the center, a few hundred meters from the historic center. It is the terminus of 3 lines: Lleida, Barcelona and Tortosa / Ulldecosa. From here, moreover, the Rodalies R14, R15 and R16 trains pass, and RT1 and 2 of Larga Distancia.
CAR
Getting to the city by car is more than just an alternative, if you want to visit other destinations. In particular, along the Costa Daurada.
From Barcelona, ​​it takes almost an hour and a half, to cross the approximately 100 kilometers on the coastal road.
From the capital, the distance is approximately 550 km, most of which on motorway sections.
Further south, in Andalucia, the distances become particularly high. Seville, in fact, is located at 900 kilometers.
Search hotels and more...