Mostar airport is the second most important airport in Bosnia and Herzegovina, after Sarajevo.
It is located in the small village of Ortijes, about 8 km south-east of Mostar.
Reference point for visiting the beautiful Bosnian city, the airport is also one of the main access routes to Medjugorje, from which it is about 25 km away.
Much of the air traffic is concentrated during the high season, and in particular between the months of May and September.
At the moment, the number of direct connections remains limited to around ten flights. Therefore, the passenger volume is in no way comparable to that of Sarajevo.
Inaugurated in 1965, Mostar airport is spread over a single building, and is characterized by a single runway, not particularly long.
Inside the only terminal you will find only the essential services.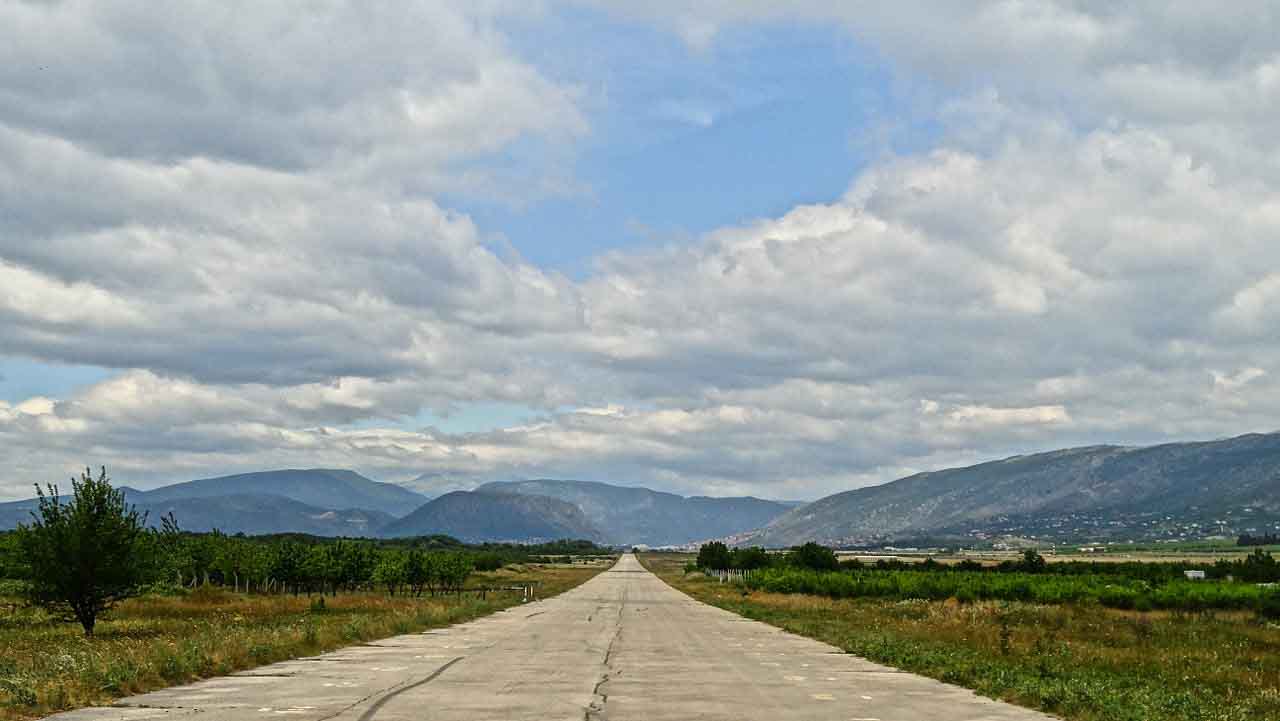 Here are the direct connections to Mostar Airport:
CROATIA: Zagreb.
GERMANY: Düsseldorf, Stuttgart.
ITALY: Bari, Catania, Milan-Malpensa, Naples, Rome-Fiumicino.
LEBANON: Beirut.
Only with Zagreb and Rome, flights are guaranteed all year round, thanks to Croatia Airlines and FlyBosnia.
MOSTAR AIRPORT CONNECTIONS
The airport is located just under 8 km from the city, and about 25km from Medjugorje.
The alternatives for getting around are fairly limited.
CAR AND TAXI
Taxis are parked outside the Terminal. Not many, actually. A taxi ride costs around €10 (15KM). Always check beforehand the cost of the trip. Taxis also accept payments in euros.
Directly at the airport you can rent your car, and reach the nearby Mostar and Medjugorje. From this link you can rent your car at the best price. Means are limited.
BUS
There is only one vehicle that allows you to reach the center of Mostar. From Monday to Saturday, only 4 trips are guaranteed, at 06:45, 07:30, 14:00 and 15:30. On Sundays, departures at 07:30, 14:00 and 15:30.
Search hotels and more...