Along the Bernsbanen route, the highest point above sea level is reached in Finse.
If you have decided to stop here, you can admire fascinating landscapes, glaciers and even a small but interesting museum.
Here, below, are the attractions of Finse not to be missed.
THE ATTRACTIONS OF FINSE
HARDANGERJØKULEN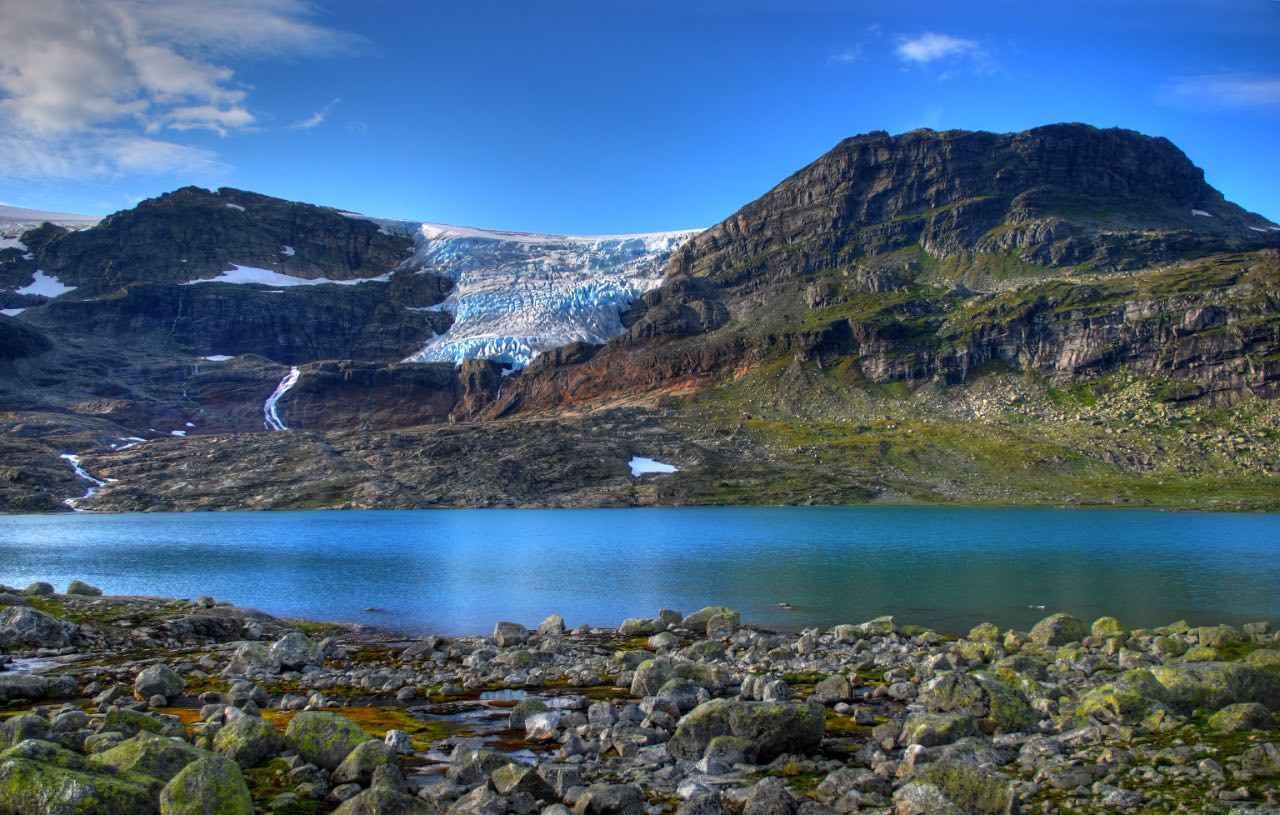 Photo ©, Ingolf Nistad
Welcome to the planet Hoth. The appeal is for all fans of the Star Wars saga because some scenes of "the empire strikes again" were shot right here.
Hardangerjøkulen is the sixth largest glacier in mainland Norway. It stretches over 70 square kilometers, offering truly wonderful views and panoramas. It is one of the attractions of Finse not to be missed.
RALLARMUSEET PÅ FINSE
A museum in a small place, as remote as it is lonely. This would be enough to be worth a visit.
At the museum you will be able to look closely at all the difficulties and vicissitudes in the construction of the station and the Bergen Railway.
Small and interesting museum, ideal for spending some time waiting for the next train.
It is open in the summer, from 09:00 to 20:00. The entrance ticket costs 40kr.
ALPINE RESEARCH CENTER
Finse is home to this important center which attracts biologists, geologists, geophysicists and other Norwegian and international researchers. It rises in the northwestern part of the Hardangervidda plateau. Seminars, meetings, and university courses are regularly held here.
Search hotels and more...