The city where reality and imagination merge. The place where everything is possible.
It took only a few decades, and an "aggressive" policy, to overturn the image of Dubai. A city born, practically, from nothing. Once a refuge for fishermen and Bedouins, with its typical plaster houses. Today, metropolis in great expansion, in which two souls coexist.
Here, you will find luxury and incredible, taken to extremes. Ultramodern buildings. Sci-fi skyscrapers with spectacular views of the city. Artificial islands. Designer shops and boutiques. Suggestive fountains, with choreography that leave you speechless. An airport, the largest in the Middle East, which is a sort of entertainment place!
As said, incredible city, where you can even ski in the desert. Evolved city, with an efficient transport system.
And it is in this context that the present and the future merge with the past. The old spice market; the typical boats that cross the old river.
This, and more, await you in Dubai. A city outside the usual patterns.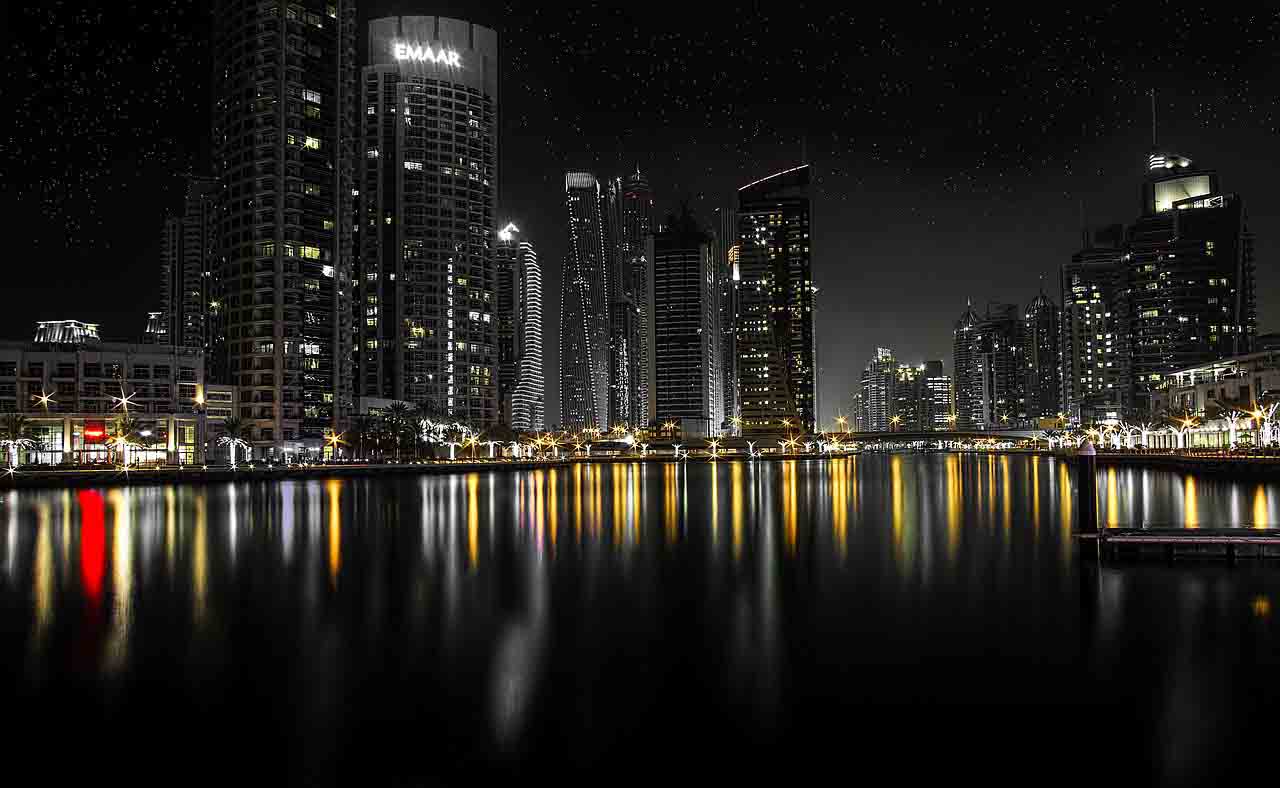 HOW TO GET TO DUBAI
Dubai can only be reached by plane. Starting from Europe, it is unthinkable to face a car trip, considering the enormous distances. The alternative, given the proximity, can be a car trip from Abu Dhabi, about 130 kilometers away.
It is also possible to arrive with the cruise ship. In general, shipping companies such as MSC CRUISE, and COSTA CRUISES, offer fascinating itineraries in the Middle East.
PLANE
Dubai Airport is located in the Garhoud district, about 4 kilometers north of the city. It is the hub of the Emirates flag carrier that handles more than half of the air traffic.
The airport was designed as an entertainment venue. Lots of shopping areas, duty-free, dining options. And, again, VIP areas, wellness areas, gourmet restaurants, the best brands, and even live shows and shows; among these, the Arabic edition of X-Factor and the #musicDXB shows.
The airport is connected, with direct flights, to many European and non-European destinations. Once landed, you can use the efficient and fast underground, to reach the center and the various points of interest. Alternatively, taxis are a great solution, convenient and economical.
Search hotels and more...