Magical views on the most fashionable island in Southern Italy.
Capri is a beautiful island in the Gulf of Naples, a real pearl of the Mediterranean.
Famous all over the world for its social life, including luxury hotels, high fashion boutiques, and yachts
Without forgetting the legendary "Piazzetta", the Blue Grotto and the splendid Faraglioni, invariably immortalized on photos and postcards. His limoncello, whose aroma and flavor cannot fail to be loved.
Not infrequently you can run into some celebrities who often decide to spend their holidays in these parts.
And, then, magical views of the Gulf.
A truly unique island.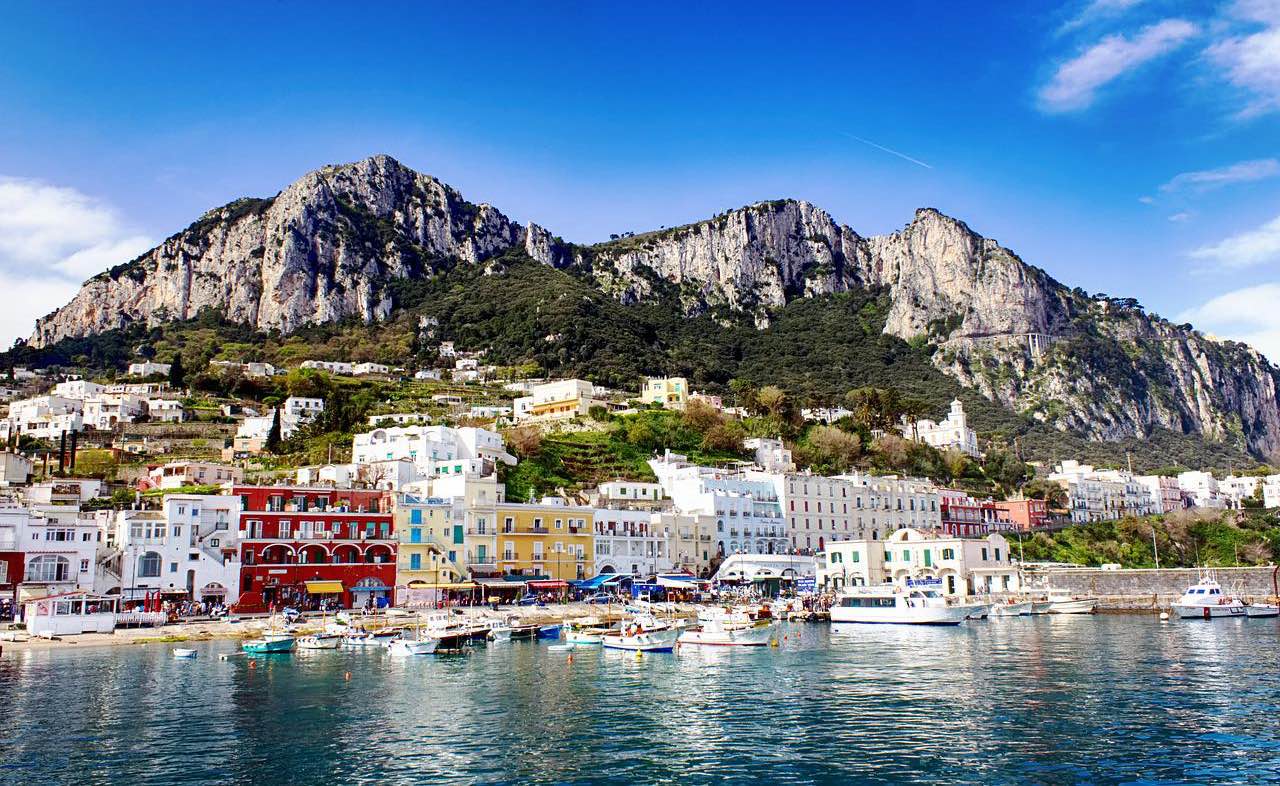 PRACTICAL INFO
HOW TO GET TO CAPRI
Capri can be reached, of course, exclusively by sea.
Naples is the ideal starting point.
Ligament goals are guaranteed, on a daily basis, by Snav, Alilauro, NLG and Caremar. The crossing takes a total of around 50 minutes by hydrofoil (fast ship) and 90′ by ship.
Here are the main connections between Naples and the island of the Gulf.
With SNAV hydrofoil, 8 daily connections:
from Naples (Molo Beverello), at 07:00, 08:05, 09:10, 10:10, 11:10, 16:00, 18:10, 20:00.
From Capri, at 06:50, 08:05, 09:10, 10:10, 12:10, 14:50, 17:10, 19:10.
With NLG (Free Shipping of the Gulf):
from Naples, from 7 to 9 connections, from 08:35 (first ride) to 17:25 (last ride). Last run at 8pm in the summer.
From Capri, from 09:45 (first ride) to 18:42 (last ride).
By CAREMAR ferry
from Naples, at 07:55, 12:40, 19:10.

From Capri, at 05:40, 09:40, 14:30.
Tickets for the hydrofoil, from Naples, cost €22.70 and €24 for adults. From Capri, the ticket costs €20.20 and €21.50.
The ticket for the ferry costs €17.30 per person.
There are also direct connections with the islands of the Gulf (Ischia), Amalfi and Pozzuoli.
Search hotels and more...