Albrecht Dürer Airport Nürnberg, is the city's airport, located just under 7 km north of the city center. It is the second largest airport in Bavaria, after Munich, and one of the most important in the whole nation. Inaugurated in 1955, it is connected with direct flights to the main national destinations and numerous European cities.
The airport is modern and efficient, awarded in numerous circumstances with the Business Traveler Award; it is an award for the best German airport for business travel.
Inside you will find numerous bars, restaurants, refreshment areas, supermarkets and duty free shops. Numerous ATMs are available inside the airport. The wifi line is available free of charge throughout the building: simply select the "Telekom" network on your device. For families with children, there are two play areas at the departure gates.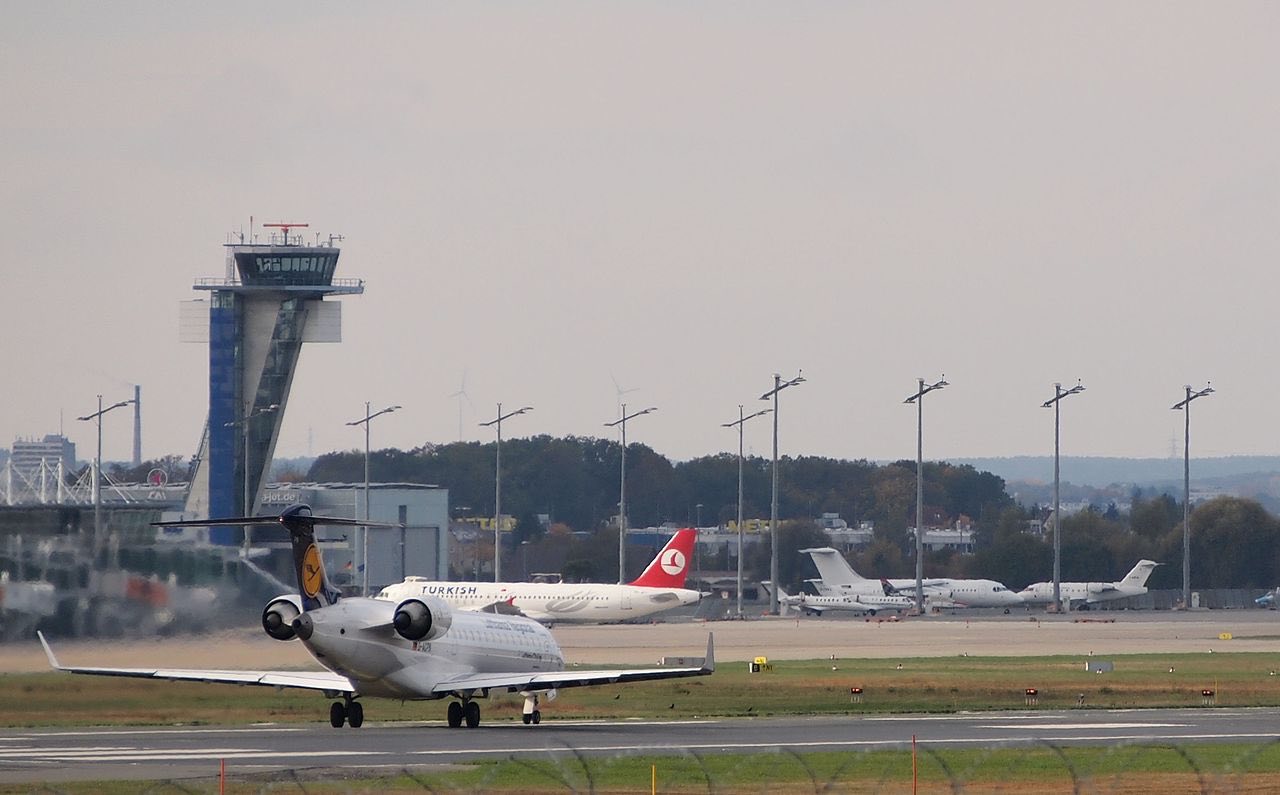 Photo ©, Wind
Here is the list of direct connections* with Albrecht Durer Airport:
AUSTRIA: Vienna.
BULGARIA: Burgas, Varna.
CROATIA: Skopje, Zadar.
EGYPT: Hurghada, Marsa Alam, Sharm El Sheikh.
ENGLAND: London–Stansted.
FRANCE: Lyon, Paris-CDG.
GERMANY: Düsseldorf, Frankfurt, Hamburg.
GREECE: Athens, Chania, Heraklion, Kos, Rhodes, Thessaloniki.
HUNGARY: Budapest.
ISRAEL: Tel Aviv.
ITALY: Bologna, Lamezia Terme, Olbia, Palermo, Venice.
NETHERLANDS: Amsterdam.
POLAND: Warsaw–Chopin.
ROMANIA: Bucharest, Cluj-Napoca, Sibiu.
SERBIA: Niš.
SPAIN: Alicante, Barcelona, Fuerteventura, Gran Canaria, Ibiza, Lanzarote, Málaga, Palma de Mallorca, Tenerife–South.
TURKEY: Adana, Ankara, Antalya, Bodrum, Dalaman, Gazipaşa, İzmir, Istanbul–Sabiha Gökçen, Trabzon, Tuzla.
SWITZERLAND: Zürich.
UKRAINE: Kyiv–Boryspil, Kyiv–Zhuliany.
ALBRECHT DURER AIRPORT – CENTER CONNECTIONS
Nuremberg Airport is well connected to the city center. You can choose between bus and metro. The U2 line of the Nuremberg U-Bahn connects the two terminus Flughafen (airport) and Röthenbach. In just under 15 minutes, you can reach the Hauptbahnhof and Opernhaus stops in the center. The metro stop is located about 200 meters from the Arrivals terminal
Alternatively, you can use buses 32 and 33; the stop is from the departures terminal. Whichever option you choose, you must have a 90-minute "Einzelfahrt" ticket. Tickets can be purchased at the airport vending machines; costs, full €3.20 and reduced (6-14 years) €1.60. If you travel in 4, with the 4er-Ticket, you will get 4 tickets at a cost of 11.00€.
CONNECTIONS GERMANY
From Nurnberg Flughafen station via HBF, you can reach numerous neighboring destinations. Bamberg is about 35 minutes from Nurnberg HBF, by Intercity train. The price is €17.50 per person. To Ingolstdat, it takes just under 30 minutes, by IC train. Augsburg, on the other hand, is just over an hour away by IC, with prices of €19.90 per person.
* The list is subject to change. All links, updated, can be consulted on the official website. Before leaving, it is recommended to inquire about the provisions and rules on COVID-19 applied in Germany, and the obligation to have a Green Pass.
Search hotels and more...