Ajaccio Airport, also known as Campo dell'Oro, is the international airport of the capital of Corsica, located 5 kilometers east of Ajaccio. Hub of Air Corsica, despite its small size (it is one of the smallest in the whole nation), is the main airport on the island with over one million passengers in transit.
The airport has all essential services. The wifi line is available free of charge for all Terminal guests. For those traveling with small children, there are changing areas and changing tables near the women's bathrooms.
Amsterdam, Barcelona, London, Paris, and the main French destinations are connected with direct flights to the city. However, most of the connections are active in the high season.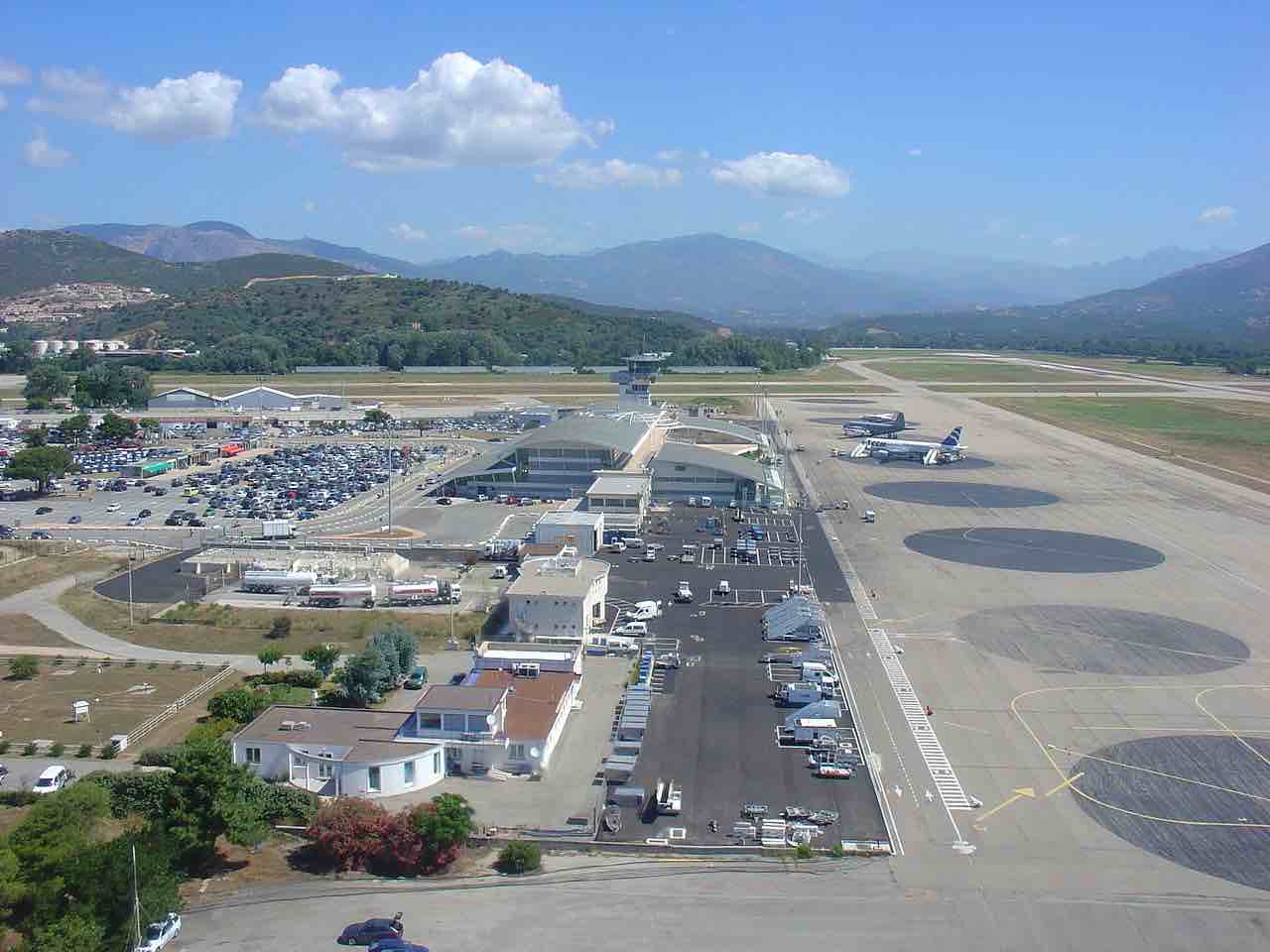 Photo ©, Bribri2B
Here is the list of direct connections * with Ajaccio airport:
BELGIUM: Brussels, Charleroi.
CZECH REP: Prague.
ENGLAND: London–Stansted.
FRANCE: Bordeaux, Brest, Brive, Caen, Castres, Clermont-Ferrand, La Rochelle, Lille, Limoges, Lyon, Marseille, Montpellier, Mulhouse, Nantes, Nice, Paris–CDG, Paris–Orly, Perpignan, Poitiers, Rennes, Strasbourg, Toulon.
ITALY: Rome–Fiumicino, Venice.
LUXEMBOURG: Luxembourg.
NETHERLANDS: Amsterdam.
SWITZERLAND: Basel, Geneva, Zurich.
AIRPORT-CENTER CONNECTIONS
Not far from the terminal of Napoleon Bonaparte, in about 5 minutes of walking, you reach Place de la Gare, and Boulevard Charles Bonaparte. From here, the 8 bus number, in in about 15 minutes, it allows you to reach the center of Ajaccio. You have to buy the AÉROPORT TICKET, valid only on line 8 from Ajaccio Airport to the Gare d'Ajaccio central train station. It costs 10.00€, if purchased on board, and 8.00€ at the airport and the office in Course Napoleon 75. It is valid for one trip only, including any change.
* The list is subject to change. All links, updated, are available on the official website.
Search hotels and more...