The oldest city in the Netherlands!
The greenest city in Europe.
With these premises, Nijmegen can be counted among the destinations not to be missed in 2022.
A city that, as mentioned, has rather ancient origins, dating back to the age of Augustus, when it was born as a Roman legionary castrum.
A past whose traces are still visible today. Grote Markt, is its central square, not far from the Waal, the river on which the splendid city is reflected. Surrounded by beautiful buildings and palaces, and dominated by the imposing Stevenskerk
This is also a city deeply linked to the environment, ecology and sustainability, particularly suitable for families, thanks to the presence of numerous city parks, and its quiet and relaxing riverside.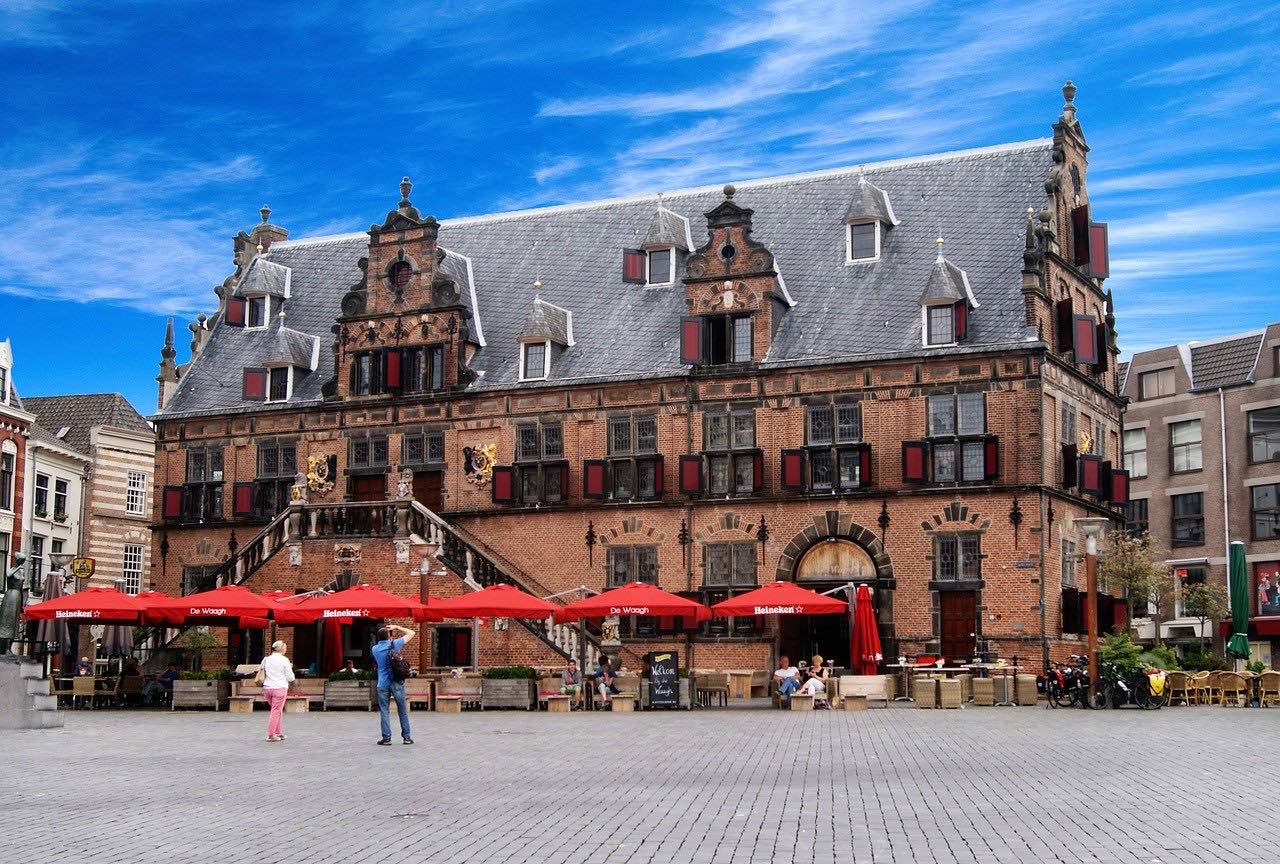 A place that is also quite lively and sparkling, with numerous events and festivals of great appeal, they are not in the Netherlands.
In 2022 it was included among the 20 best destinations in Europe.
HOW TO GET
As it does not have its own airport, the Dutch city can be reached by train, bus and car.
ARRIVE TO NIJMEGEN BY PLANE
The city is located a short distance from the border with Germany and, for this reason, the two German airports of Weeze and Düsseldorf are an excellent base for covering medium/long-haul distances.
Both, including Eindhoven, have no direct connections to Nijmegen.
Weeze International Airport is located just over 50 kilometers from the Dutch city. The airports of Düsseldorf and Eindhoven, about 70. It exceeds 100 kilometers, however, from Amsterdam-Schiphol and Rotterdam/The Hague.
TRAIN
Nijmegen Centraal Station is the railway station that serves the Dutch city, located in the center, not far from Kronenburgerpark.
Thanks to its position, it can be easily reached on foot.
Nederlandse Spoorwegen NS is the Dutch transport company that manages rail connections (Intercity, Sprinter) with Nijmegen and the Netherlands.
There are at least 4 trains to/from Utrecht every day. The journey takes about 1 hour; the ticket costs €15.50 at full fare.
By intercity you can easily arrive from Amsterdam in about 90 minutes, with tickets at €21.10.
On the official website it is possible to take advantage of discounted rates up to 40%, by booking in advance (non-refundable rates).
CAR
The A2 and A15 are the main arteries that allow you to reach the Dutch city.
From Rotterdam it takes about 90 minutes to travel the just over 100 km of road, most of which on the A15.
From the capital, located in the north-west, the distance is about 120 kilometers, mainly on the A1, A30 and A50.
Search hotels and more...