It is not the nightlife, the spot to spend your holidays in Menorca.
There is no lack of meeting places, clubs and suggestive beach bars, but the nightlife in Menorca is absolutely not comparable to Ibiza, or Mallorca.
The areas that develop around the port of Ciutadella, and of Mahon, are the most lively and lively. In recent years, several bars have been transformed in the evening, giving a Lounge atmosphere.
Some of the best known nightlife venues in Menorca are located on the western side.
COVA D'EN XOROI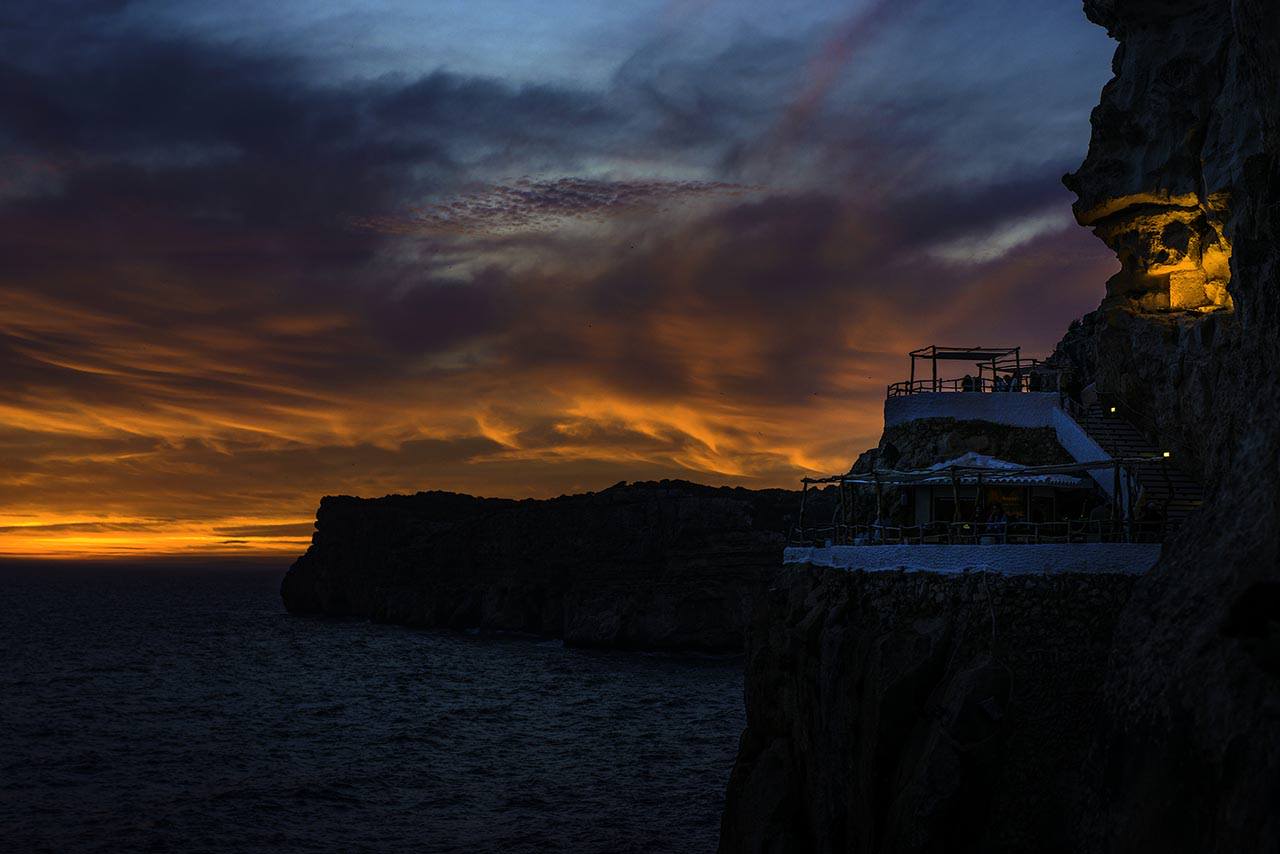 Photo ©, Jimmy Baikovicius
The quintessential place of nightlife in Menorca is Cova d'en Xoroi, the most beautiful and evocative nightclub on the island
It is located in Cala'n Porter, about 12km south-west of Mahon.
This nightclub is the queen of the night, in an incredibly suggestive natural setting. The disco, in fact, is located inside a natural cave overlooking the sea.
This place is also recommended for an aperitif, after 19, to enjoy a crazy sunset. Kanoa advises to anticipate because in high season you might find an incredible crowd at the entrance.
KOPAS CLUB
Dance music, karaoke room and disco bar, and a beautiful terrace, ideal for sitting with in a drink. These are the ingredients that characterize the Kopas, a club located in the Port de Ciutadella.
It offers 3 plans, 2 terraces, 4 bars and 3 different environments, with various musical proposals, and excellent shows.
Open from Thursday to Saturday, from 22:00 to 05:30 in the morning. Closed the other days of the week. More info on the official website kopasclub.com.
NIGHTLIFE IN MENORCA: JAZZBAH
It is located a short distance from the Kopas, in Pla de San Joan, in the Port de Ciutadella. A nice place, with an excellent atmosphere that also offers live music evenings by independent bands. Very popular theme nights like Glam Party and Flower Power, which enliven the nightlife in Menorca.
Upstairs, the relaxation areas and lounge-privée await you, with a more intimate and relaxing atmosphere.
SHISHA
A few hundred meters from the Kopas, a nice club, which offers excellent music, in a beautiful setting.
Beautiful terrace, ideal for enjoying an excellent cocktail in a welcoming environment.
Shisha club, in our opinion, is an excellent solution for a relaxing after dinner, in which to exchange a chat.
The place is not particularly large, and the prices are not exactly cheap.
Search hotels and more...