Are you looking for a fascinating and suggestive way, and why not, cheap, to visit Budapest? Do not be afraid: the answer is called TRAM. The tram network, in fact, runs through the most beautiful and significant places in the city; you can enjoy the beauty of the historic center declared a UNESCO World Heritage Site, the window of a vintage vehicle, often dated, and, precisely for this reason, really suggestive. And you can do it at the cost of a simple travel document.
The reference point is certainly represented by the Budapest 2 tram, a real institution, which, following the course of the Danube, crosses Pest from north to south; you will review the Parliament, the Palazzo Gresham, Monument to the Holocaust, bronze statues (the city is full of them), as well as having a spectacular view of the river and Buda. One of the two terminus (Jászai Mari tér) is located near the wonderful Margaret Bridge, which leads to the beautiful island of the same name in the middle of the river!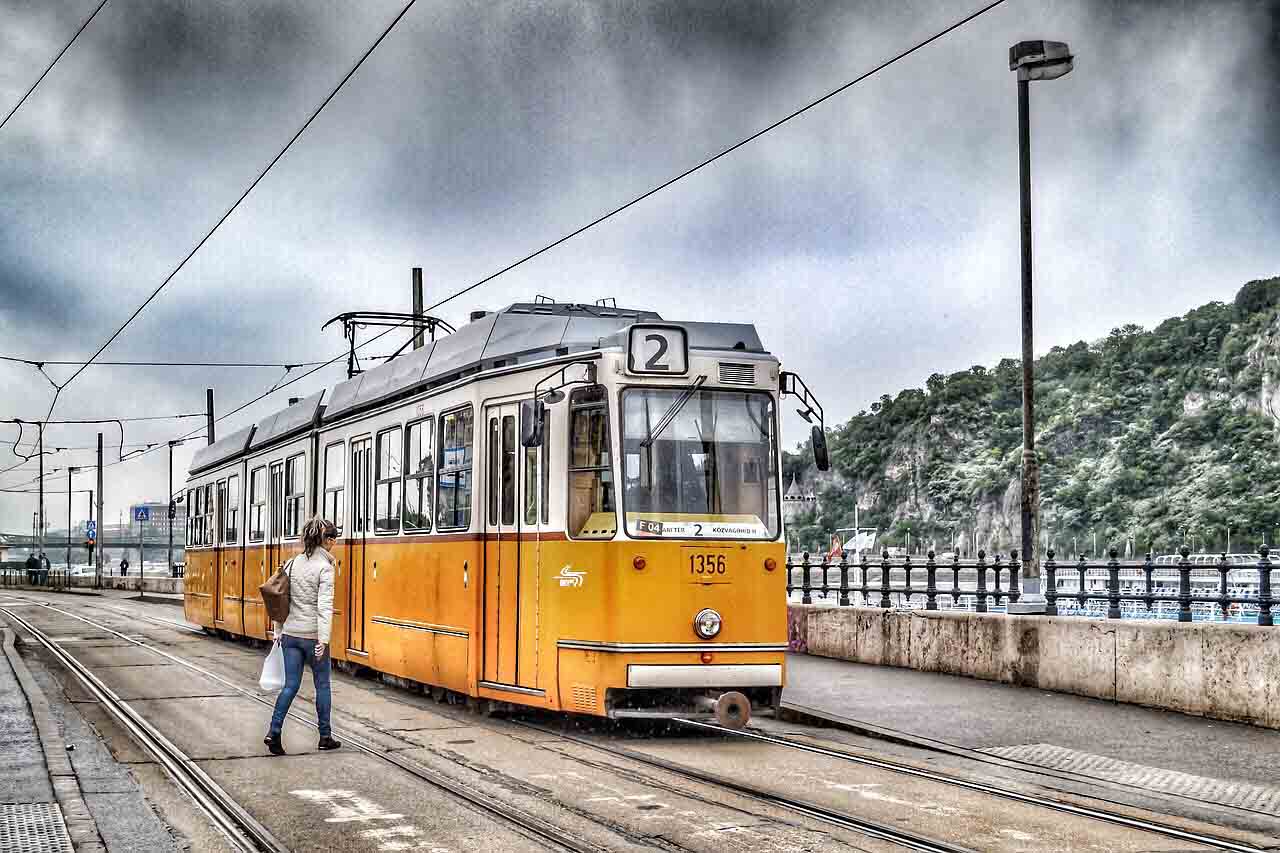 The line 2, however, is not the only one worth using. The 19, for example, makes a nice path on the other side of the Danube, "cutting" Buda; you will admire this way, i Géllert Thermal Baths Calvinist Church, Royal Castle and much more.
Also from Buda, i leave 4 and 6 trams, both worthy of mention, which run both on Nagykörút, (Grand Boulevard), cross the wonderful Margaret Bridge first, and the Bridge Petofiafterwards they pass through Pest and return to Buda. Splendid and evocative glimpses of the city that will be enjoyed by all travelers.
Obviously, with the cold and the rain, these vehicles are very popular, and as such, they will be very crowded at peak times, on weekends or on public holidays !.
TIMETABLES AND PRICES TRAM BUDAPEST
Here are the timetables of the 4 most important lines of the Budapest Tram.
TRAM 2: from Jászai Mari tér, Monday to Sunday, from 04:40 to 00:16. In the opposite direction, from 04:12 to midnight.
TRAM 4: from Széll Kálmán tér M every day, including holidays, from 04:53 to 23:25. In the opposite direction, from 04:38 to midnight. Saturday and Sunday until 10:58 pm.
TRAM 6: works 24 hours a day, every day including Sundays and holidays!
TRAM 19: operates every day from 04:14 to 23:30.
To travel on the Budapest trams, the common single-journey ticket will suffice. It costs 350 HUF (about € 1) and allows you to make a single trip on the entire route. If you buy the ticket on board, a surcharge of 100HUF will be applied.
Of course, you can also use passes, season tickets or 10-trip booklets on the trams. More info in our section on how to get around Budapest by public transport.
Search hotels and more...