A vacation in Ibiza is not just sea, discos and crazy fun. Or, at least, it shouldn't be. In fact, the queen of the Balearics is a place rich in history, art and culture.
Ibiza has been a gateway to many civilizations throughout history. A history of peoples who have shaped it to make it unique and proud, with a strong identity, which it jealously guards.
The imprint left on the island of the Phoenician past is practically everywhere. In this regard, our advice is to go into the cave of es Culleram, a Sant Vicent de sa Cala. An ancient sanctuary dedicated to Tanit, Goddess of fertility, health, life and death.
This place, almost mythological, immersed in a natural environment of impressive beauty, will seduce you from the first moment.
But it is in the village of Sa Caleta, in Sant Josep, that the Phoenicians first settled in Ibiza; right here, there are evidence of ancient dwellings, and archaeological remains dating back to the 8th and 7th centuries BC; don't miss a visit to this archaeological site, declared a World Heritage Site.
Narrow streets, small squares with irregular layouts and architectural constructions of different shapes, make the Phoenician imprint a true monumental outdoor complex.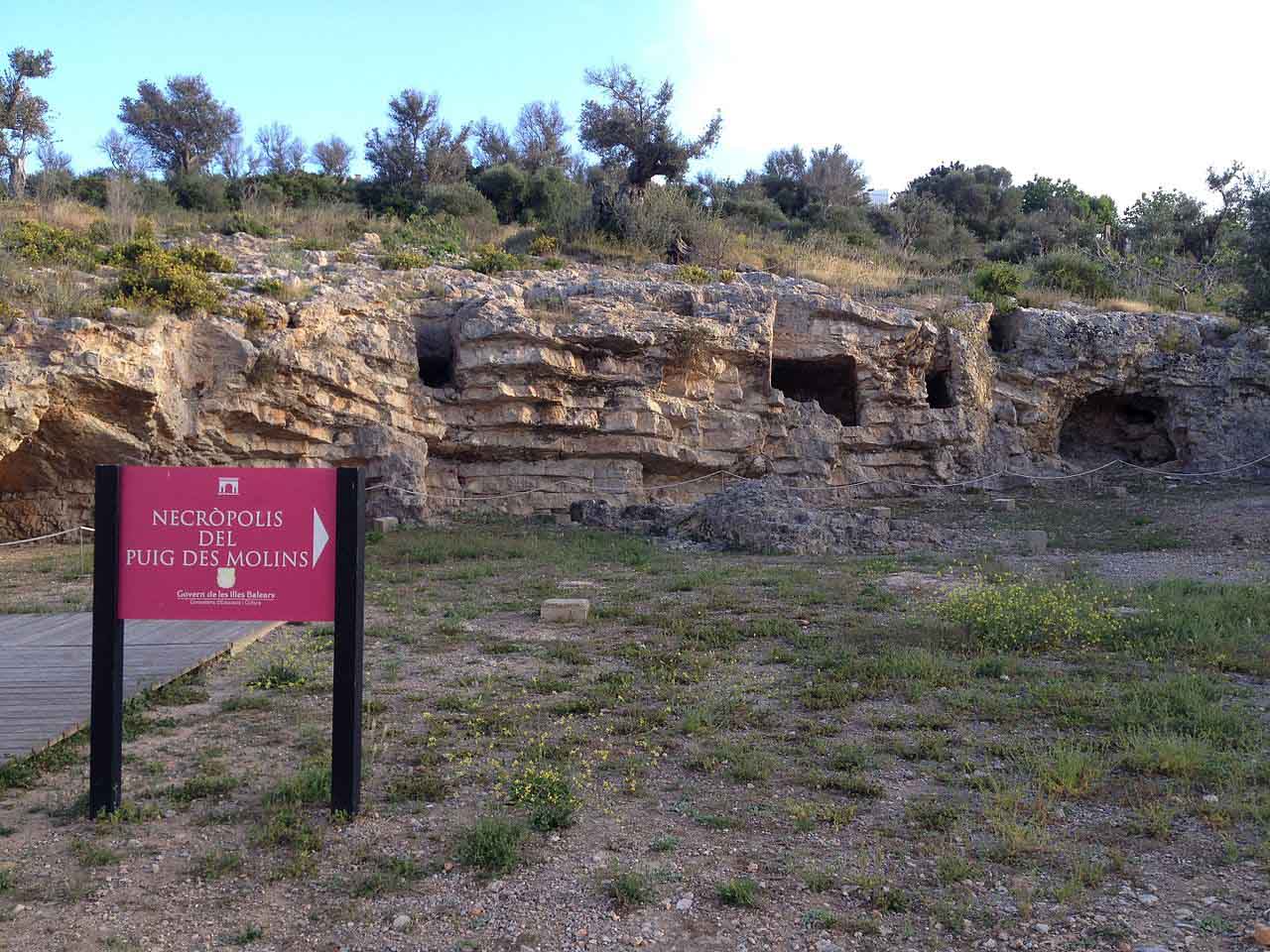 Photo ©, JanManu
Puig des Molins, is the largest, best preserved necropolis of the Phoenician era in the world. Its historical value is practically priceless. If possible, during your holiday in Ibiza, try to visit it on Sunday morning, taking advantage of free admission on this day.
Stroll through this huge space, awarded UNESCO World Heritage status, surrounded by olive trees and where you can breathe the peace; you will see the ceramics, earthenware sculptures and amulets found during the excavations, many of which are exhibited in the Dalt Vila Archaeological Museum, the oldest part of the historical center of Eivissa.
Puig des Molina is open, from October to March, from Tuesday to Saturday, from 09:30 to 15:00, and Sunday from 10:00 to 14:00.
From April to September, from Tuesday to Saturday, from 10:00 to 14:00 and from 18:30 to 21:00, and Sunday from 10:00 to 14:00. All year round, CLOSED on Mondays and holidays.
The entry ticket at the standard rate costs 2.40€, and reduced 1.20€. FREE entry every Sunday.
Dalt Vila is the ancient part of Ibiza. It is a fortified citadel that dominates the bay from an extraordinary promontory. Here, in 654 ac, the Carthaginians founded the city of Bes, later occupied by the Arabs in the 902, and by the Catalans in the 1235.
From the port you can admire the imposing boundary walls in the form of a heptagon, which were used to protect the citadel during attacks.
Dalt Vila is an open-air museum, declared World Heritage Site by UNESCO, between historic buildings, ancient monuments and the famous Archaeological Museum of Ibiza and Fromentera.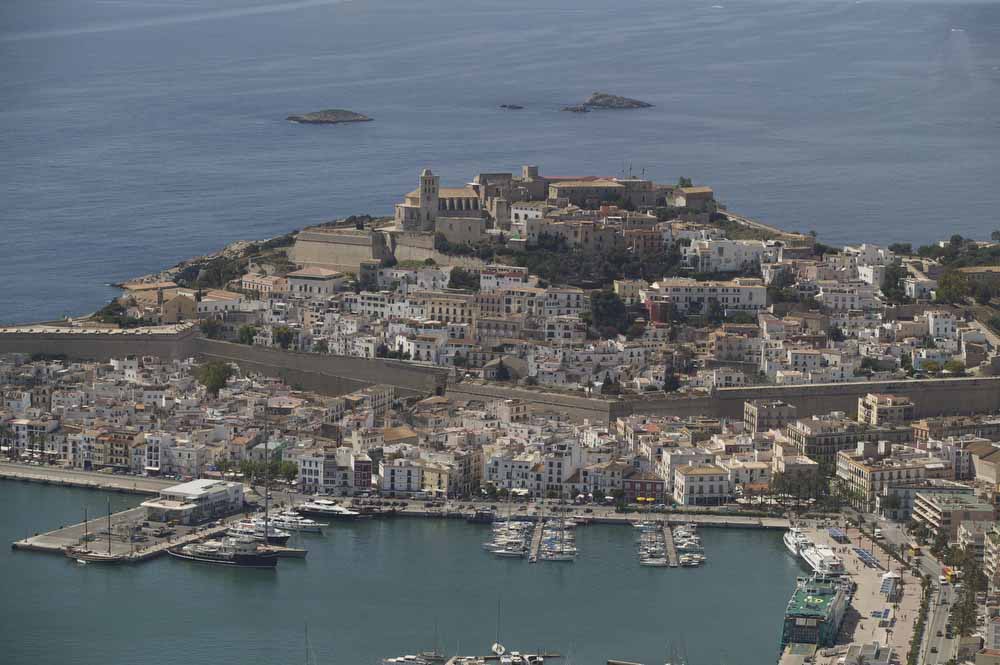 Photo ©, Xaviduran
The Archaeological Museum of Ibiza and Formentera, proposes a journey along the history of these two islands, from prehistory to the Christian reconquest, through finds of great value. It is located in the monumental part of Eivissa, and occupies several buildings. A cultural stop not to be missed during your vacation in Ibiza.
The permanent exhibition spans over three thousand years of history and is divided into six thematic areas: prehistory, Phoenician colonization, the Punic era, high and low Roman empire, late antiquity and Islamic Middle Ages.
Search hotels and more...