In the beautiful city of Dublin, | where the girls are cute | first saw sweet Molly Malone | carrying her cart, | through narrow and wide streets | shouting "fresh clams and shellfish!" Molly Malone, Dublin Anthem.
Welcome to the capital of the Republic of Ireland, a young city with a troubled past, full of vitality and artistic testimonies.
Multiethnic city, quiet and at the same time lively; metropolis of culture, which, not surprisingly, gave birth to people like James Joyce or Samuel Beckett. City of Museums and Pubs. The homeland of U2. Dublin is a city you will not fail to love.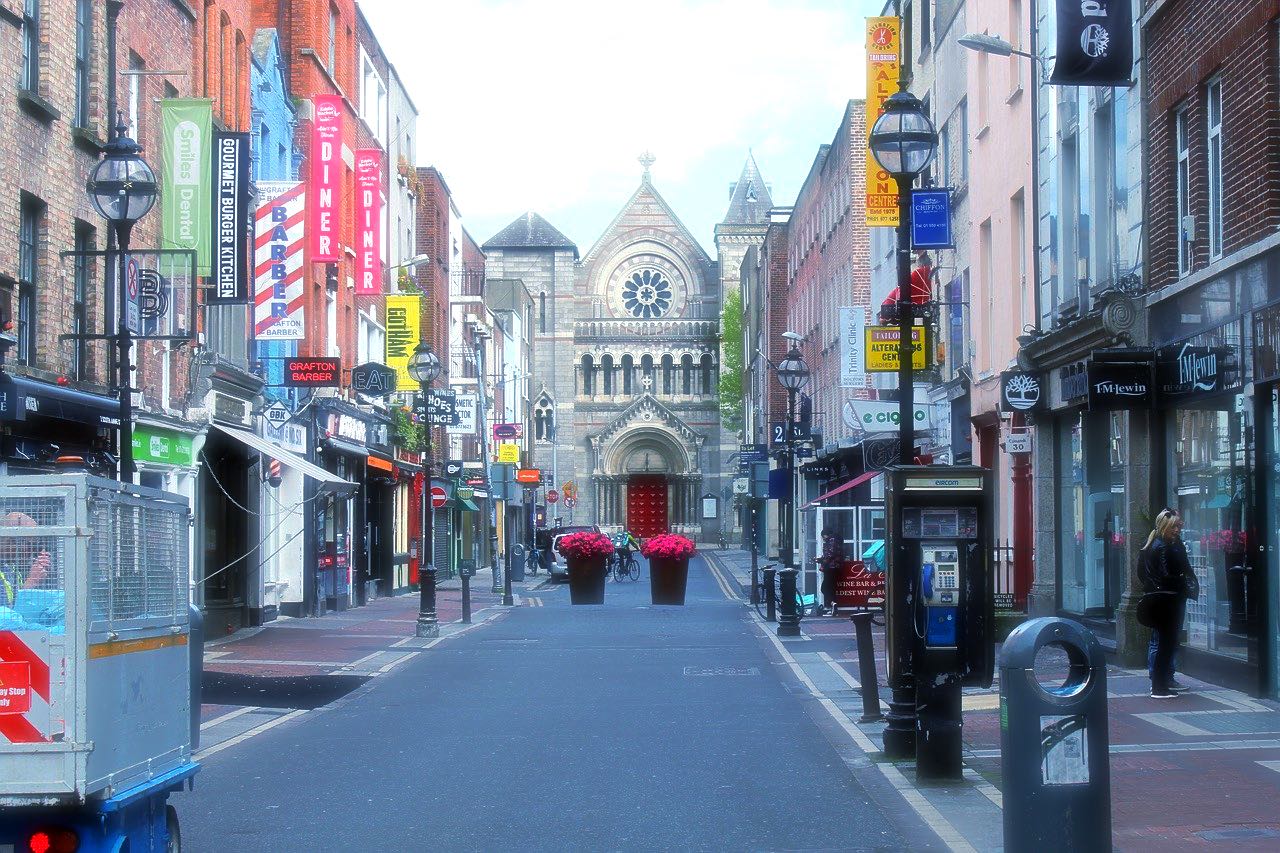 HOW TO GET TO DUBLIN
AIRPLANE
The international airport is located about 10 km away from the city. In the last decade, there has been a strong increase in passenger traffic to the city, thanks to low-cost airlines. Aerfort Bhaile Átha Cliath (original Gaelic name) is the busiest airport in all of Ireland with over 20 million passengers.
The excellent and efficient road service makes up for the lack of a rail link between the airport and the City. There are three buses that operate the service, including the comfortable Airlink and Aircoach.
TRAIN
All the alternative means to the plane are listed for the record, as they are often real crossings that take several hours. For those wishing to reach the Irish city by train from Europe, you have to make a stop in Paris and, from here, take the connection that goes to the port of Calais or that of Le Havre. At this point we arrive, by ferry, in Great Britain, or, with another, in Ireland. Keep in mind that the journey from Le Havre to Irish Cork takes about 22 hours. Really interminable!
FERRY
Dublin boasts the presence of two ports. First of all, the Dun Laoghaire, connected with the port of Holyhead, in Wales, and whose journey takes just over two hours; the Dublin Port, connected with Liverpool, and whose journey takes seven hours. Dun Laoghaire, the main port, is well connected to the city center, which is about 7 km away.
There are numerous buses that make the connection and on the official website you can find all the information.
For those allergic to road transport, the alternative is to take the train at the nearby DART train station within walking distance. The races are not very frequent.
Search hotels and more...