Kiev, a splendid and fascinating capital of past, present and future. The spectacular Swallow's Nest, a perched neo-Gothic castle, near Yalta.
But, also, places of strong tensions, and from the sad past like Chernobyl and the Crimea.
Here is all the practical information for those wishing to go to Ukraine.
HOW TO GET
The aircraft remains the most practical solution to arrive in the country, from long-range distances.
Boryspil and Zhulyani, the main national airports, connect the main European and Asian cities daily with direct flights. Both are within easy reach of Kiev, well served by many low-cost airlines.
The Capital is the ideal base from which to move, later, within the country. The smaller airports of Dnipro, Kharkiv and Lviv, for example, offer flights with often high costs.
Train and bus are solutions to be considered especially coming from Eastern Europe and the Baltic countries.
Prague, Warsaw, Belgrade, Bratislava, Budapest, Bucharest, Sofia, are well connected. From Western Europe, take into account rather long waiting times at customs.
Buses allow you to save on travel expenses. For example, from Krakow or Warsaw, the price, on average, is around € 10. The times, however, are extremely high.
Dealing with a car trip can sometimes be frustrating due to the long distances and endless queues at the border.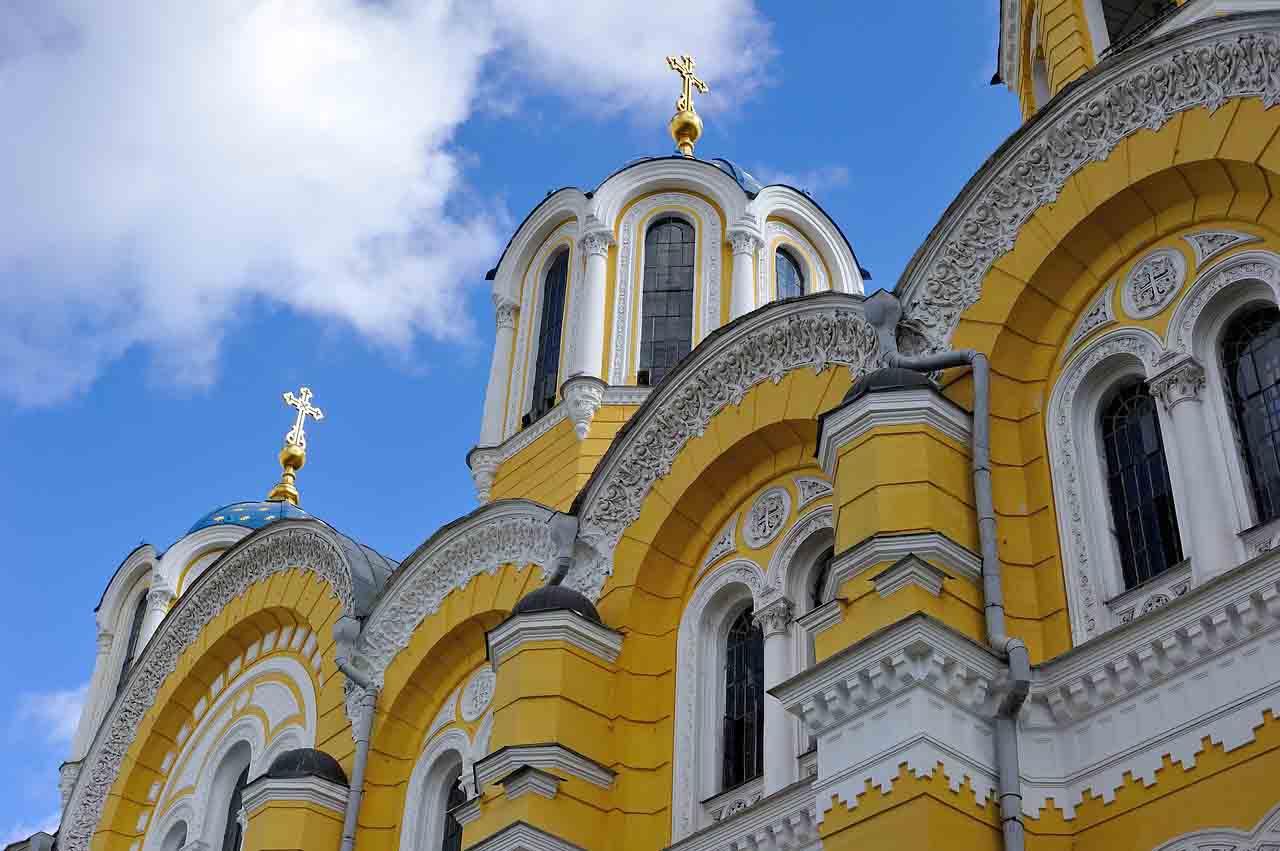 HOW TO MOVE
Train and Bus are the most popular solutions, above all from the Ukrainians, to move between the various cities.
Intercity + trains generally connect the big cities and the capital. They offer numbered seats and are quite reliable. The costs are quite cheap, with prices around € 15.
Far from the large areas, the trains are quite dated, and offer slow transfers at ridiculous prices: € 4/5 per trip; keep in mind that the convoys are old and particularly crowded. The service is operated by the Ukrainian national railway company.
Buses are an excellent alternative. All the big cities are served by extra-urban lines. The buses are quite modern and cheap.
Those wishing to travel by car, on the other hand, must pay maximum attention to the quality of the infrastructure, which is not optimal, and to the signals often exclusively in Cyrillic.
DOCUMENTS AND CUSTOMS
Ukraine has joined the Schenghen Agreements; therefore, for citizens of European countries adhering to this Agreement, there is no obligation to produce documents at the border; you are always required to bring an Identity Card or passport with you. It is recommended, above all, to bring the C.I. of their minor children, even if you travel by car or train. Consult our special section in this regard.
Dogs and cats enter freely, provided they have a health record and a recent certificate from the ASL residence veterinarian, attesting to good health. Dogs must have been vaccinated against rabies for at least 21 days.
Please note that the appropriate microchip must be applied to the animals. On public transport, animals must travel with a muzzle.
To fly with animals, please consult the section on individual airlines.
CURRENCY AND EXCHANGE
Since 1996, the official currency is the UKRAINE GRIVNIA (also HRYVNJA), which you can find indicated with the UAH symbol. Kopiyok are fractions of the Hryvnia. 100 Copechi is equivalent to a Hryvnia.
In circulation you will find coins of 1, 2, 5, 10, 20, 25, 50 kopiyok, and 1 hryvnja. The banknotes, on the other hand, are available in 7 different denominations: 1, 2, 5, 10, 20, 50, 100, 200 and 500.
Now, almost everywhere, you can pay by credit card directly and withdraw cash at ATMs. Keep in mind, however, that in some small towns, and less touristy places, you may find it difficult to make payments by credit card. A cash reserve is always recommended.
Those who need to enter the bank, keep in mind that, generally, it is open from Monday, Friday, from 09:00 to 18:00. Saturday, until 12:30. Almost everywhere, they are closed on Saturday afternoons, Sundays and public holidays.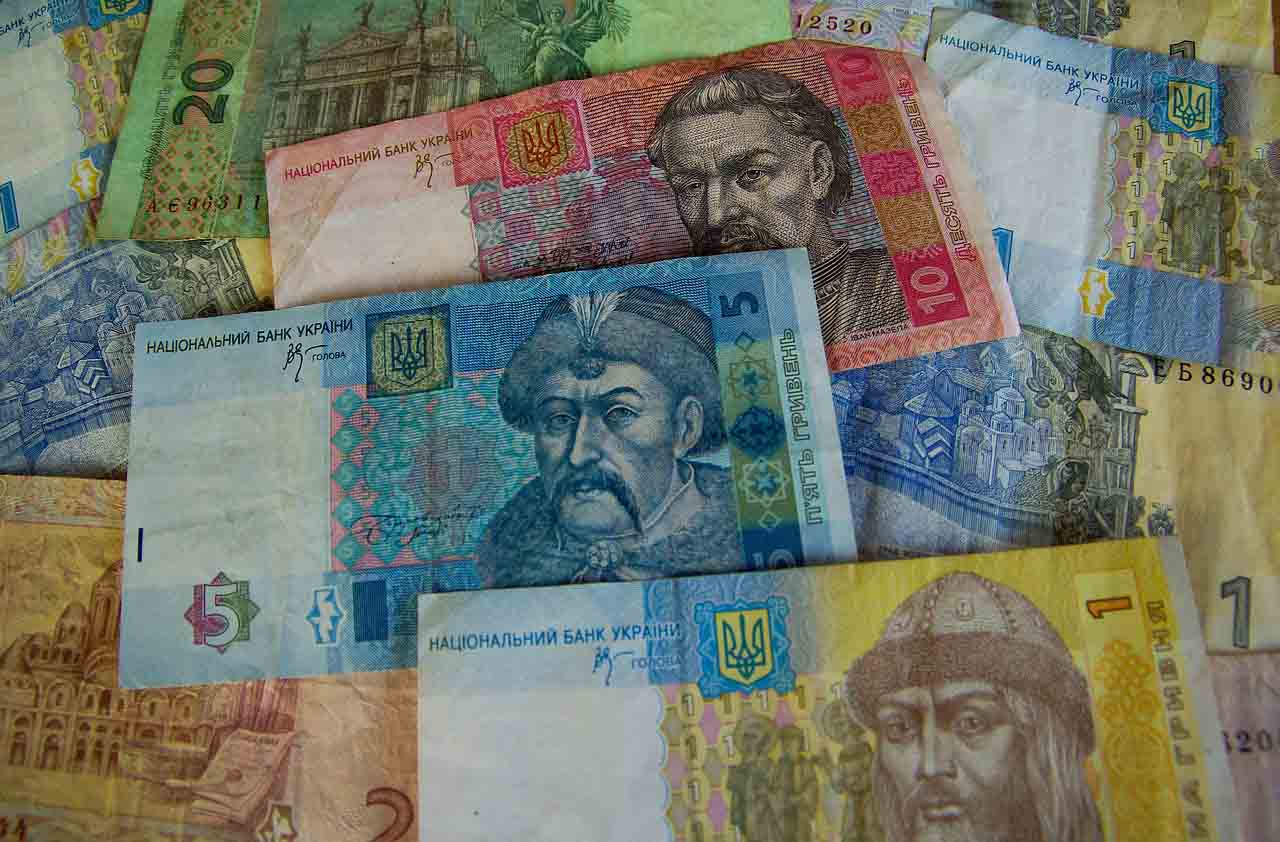 PRACTICAL INFO
HOUR
In Ukraine, the hands of the clock are placed two hours ahead, compared to the Greenwich meridian.
Time Time: UTC / GMT +2.
Time difference GMT: UTC / GMT +3.
Daylight saving time begins on the last Sunday of March and ends on the last Sunday of October.
ELECTRIC CURRENT
Across the country, the voltage is 220 volts, with 50Hz frequency. The electrical sockets are type F (Schuko) and type C; the latter is also known as Eurospina. This is the standard 2-pin European socket. As always, we recommend using a special adapter during your travels. We recommend taking a look at this link for the more provident ones.
POST
Ukrposhta, also JSC Ukrainian Postal Service is the public company that manages the national postal service.
100% State-owned, it offers logistics, shipping and financial services
Outside, the doors are generally identified by a yellow background, with a blue Cyrillic logo and character.
Post office opening hours generally follow those of the bank. Always closed on Saturday afternoons, Sundays and public holidays. Times may vary depending on the area and offices. The central post office in Kiev, for example, is also open on Saturday afternoons.
PHARMACIES AND HOSPITALS
Pharmacies are identified, on the outside, by the abbreviation Cyrillic аптека, Difficult, however, to make a mistake because, almost always, you will find the symbol of the cross, of green color. Many medicines are issued without prescription.
Generally, they observe the same shop hours, and are closed on Sundays and holidays.
Before leaving, it may be advisable to carry out an anti-diphtheria vaccination. Ask your doctor for advice.
Hospitals and emergency rooms have unsatisfactory quality standards. Don't forget to take your health card with you, which is necessary for treatment in public facilities. Before leaving, it is advisable to take out medical insurance, which includes total health coverage. We invite you to read the information folder to learn about costs and coverage.
PHONE
In the country, the frequencies GSM 800/1800 Mhz and W-CDMA 2100 are used, the same as in the main European countries. So you can easily use your smartphone.
To call phones in Ukraine, you must enter the international dialing code 00380, followed by the telephone number.
Kyvstar is the main telephone operator in the country.
By lowering roaming costs, you can easily call from Ukraine using your national rate. Alternatively, you can use the classic VoIP calls, or make video calls, using a free WI-FI line.
Search hotels and more...