England, for many, is synonymous with London. Years pass, but the charm of the capital, in the collective imagination, remains unchanged. Generally, London is the very reason for a trip to the UK; the point of departure, or arrival, of the holiday.
But England is much more.
Among splendid cities, enchanting landscapes, and remote places, you will be spoiled for choice.
Yorkshire. Cornwall. National Parks. Historical centres…
Here are some useful information for all those who have organized a trip to an English destination.
HOW TO GET TO ENGLAND
Thanks to an impressive list of international airports in the area, the plane is the best way to reach England. In particular, coming from non-British destinations.
London alone is served by well 4 airports. Of these, Heathrow is the third largest airport in the world by number of passengers!
Gatwick, on the other hand, is part of the Top 10 in Europe.
Other particularly busy ports are Manchester, with almost 30 million passengers a year, Luton, Birmingham, and Bristol.
Thanks to this, you can book your flight at the cheapest rate, having ample availability of choice.
Generally, from almost all airports, you can easily travel by public transport, or, alternatively, by renting a car.
The plane is the best solution for speed and, above all, price. Definitely cheaper than train and car.
The car is recommended only to arrive in England from neighboring Scotland, or from Wales.
Crossing the Channel tunnel with your car is not recommended due to excessive costs. In this case, it is preferable to arrive by plane or train, and rent your car on site.
Virgin Train, and other companies, allow you to get to England from major UK destinations. Prices outside the United Kingdom remain particularly high. From Paris, for example, you also spend 300 € for a Eurostar trip!
GETTING AROUND
In addition to arriving, the plane is also the ideal solution for getting around the country. Domestic flights are very frequent, and the density of stopovers covers, optimally, north, south, east and west.
Flying with low-cost airlines, and booking well in advance, you can get very low prices.
The country boasts the highest density in the world, of railway lines per square km. This translates into an impressive number of connections, which allow you to get almost anywhere.
Avoid peak hours on weekdays, early mornings and late afternoons, when trains are stormed by commuters. Another advice is to book, if possible, well in advance of the departure date; in this way, you can get fairly advantageous rates.
Modern and comfortable, buses are a solution that should not be underestimated for traveling around England. For last-minute bookings, they are certainly preferable to more expensive trains.
The car is excellent for getting around independently, and for discovering the hinterland and rural villages. It is preferable, as mentioned, to rent it, rather than take it with you.
DOCUMENTS AND CUSTOMS
There is still some uncertainty in the post-brexit era. At the moment, nothing seems to have changed compared to before. You can arrive in the UK with your passport or ID card. However, it is recommended that the latter be intact and not damaged.
Don't forget to bring your minors' CI. See our special section, about that.
To enter from certain countries, it is mandatory to obtain a visa named VISA. All info from here.
Dogs and cats enter freely, provided they have a health certificate and a recent certificate from the veterinarian of the ASL of residence, attesting to good health. Dogs must be vaccinated against rabies for at least 21 days.
Please note that the appropriate microchip must be applied to the animals. On public transport, animals must travel with a muzzle.
To fly with animals, please refer to the individual section Airline companies.
CURRENCY AND CHANGE
The official currency is the BRITISH STERLING, issued by the Bank of England. If you have Scottish currency, you can easily use it even in England.
Each pound is composed of 100 pence.
In circulation you will find coins from 1p, 2p, 4p, 10p, £20 and £50, and notes from £1 £2 £1, £10 and £20. On May 2019, £1 equals about €1.13 and $1.27.
Now, almost everywhere, you can pay by credit card directly and withdraw cash at ATMs. Keep in mind, however, that in some small towns, and less touristy places, you may find it difficult to make payments by credit card. A cash reserve is always recommended. Very useful coins, with which to pay for parking and use public transport.
Those who need to enter the bank, keep in mind that it is open from Monday to Friday, from 09:00 to 17:30. The branches of the main banks are also open on Saturday mornings, from 09:00 to 12:00. Timetables may be subject to change; especially in small towns. Everywhere, banks are closed on Saturday afternoons and Sundays.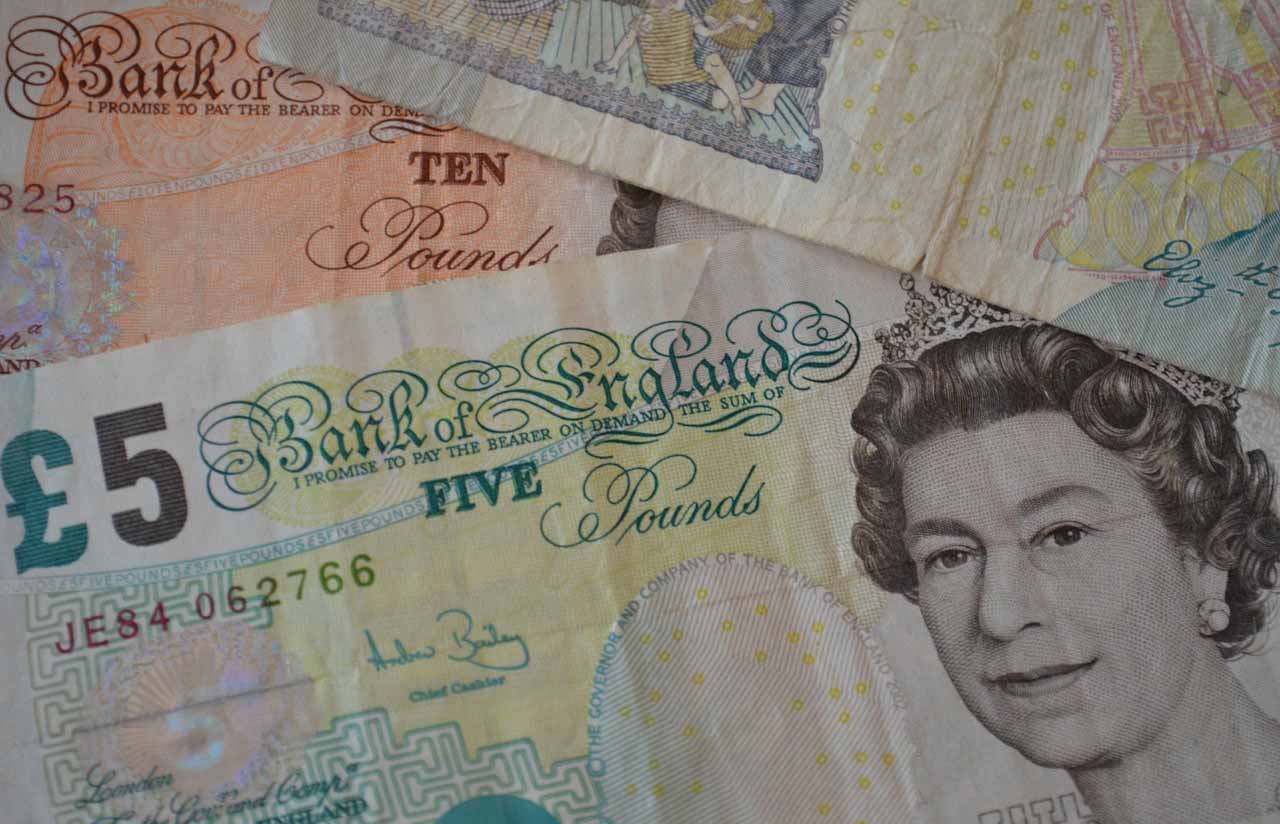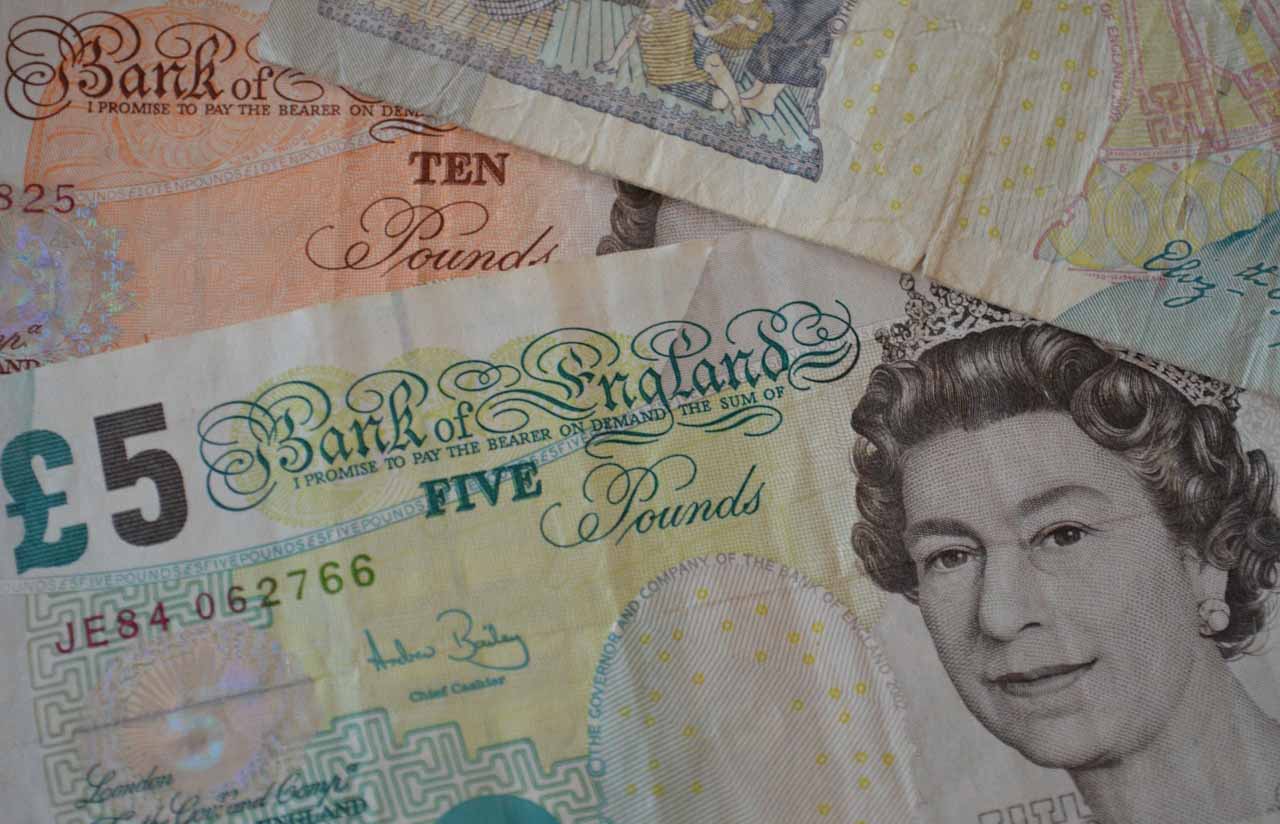 PRACTICAL INFO
HOUR
In England, the hands of the clock are in perfect sync with the Greenwich meridian (UTC/GMT + 0). Daylight saving time begins on the last Sunday of March and ends on the last Sunday of October, with the hands forward one hour compared to Greenwich (UTC/GMT + 1).
ELECTRIC CURRENT
Across the country, the voltage is 230 volts, with 50Hz frequency. The electrical outlets are from type G, to 3 poles, commonly called, British sockets. They are characterized by three rectangular section contacts. We recommend that you always use a special adapter. To the most prudent, we recommend taking a look at this link.
POST
Royal Mail, is the company that manages the British service throughout the United Kingdom. A crown, written in yellow and red, are the identifying signs of the Royal Mail.
Founded in the 16th century, it is characterized by its incredible efficiency, precise and punctual shipping services.
Typically, post offices observe the same times as banks. They are open from Monday to Friday from 09:00 to 17:00, and on Saturday, from 09:00 to 12:00. Everywhere, post offices are closed on Sundays.
SHOPS
You say London and immediately you think … shopping. The Capital, is one of the favorite places for lovers of the genre, with business hours decidedly out of the average. Many merchants are open 7 days a week, including holidays, from morning until 19:00. You will also find several 24 hours markets on 24. In the rest of the country, shops are generally open from Monday to Saturday, from 09:00 to 17:00; on Sundays they are closed. Exceptions are not lacking, especially in large cities.
MEDICAL ASSISTANCE AND PHARMACIES
Even in the post-brexit era, little or nothing should change in terms of health care. The normal national health card will allow you to receive assistance and care, in all English public hospitals (NHS England). Therefore, when traveling, remember to always carry your card. Each traveler, including minors, must have their own.
The sign Pharmacy, often combined with the cross, identifies a pharmacy. Generally, they mostly sell prescription medicines. If you need specific medicines, it is best to pack them
Medicines like aspirin or paracetamol, are sold in supermarkets and small businesses.
Pharmacies observe almost the same hours as stores. In large cities, however, you will always find pharmacies on duty, opening 24 hours on 24.
PHONE
In the country, the frequencies Gsm 800/1800 Mhz and W-CDMA 2100 are used, the same as in the main European countries. So you can easily use your Italian, French smartphone …
To call phones in the UK, you must enter the international prefix 0044, followed by the phone number.
The main British telephone operators are EE, O2, Vodafone UK, 3 UK.
With the reduction of roaming costs, you can easily call from abroad, taking advantage of your national rate. Alternatively, you can use the classic VoIP calls, or make video calls, using a free WI-FI line.
Search hotels and more...