Thanks to the integrated fare, you can use the same ticket for all means of transport in the city. Metro, buses, boats, trains, all fall within the same tariff service. There are different types of Copenhagen transport tickets, suitable for all needs. Keep in mind that the fare system varies depending on the area.
The single 2-zone ticket is valid for 75 minutes from validation, and costs 24DKK. With this ticket you can easily visit the city center and the main attractions of the capital. With a single 3-zone ticket, on the other hand, you can for example reach Copenhagen airport. It costs 36DKK (just under €5) and is valid for 90 minutes from validation. Tickets for 4, 5 and 6 zones are valid for 90 minutes after validation.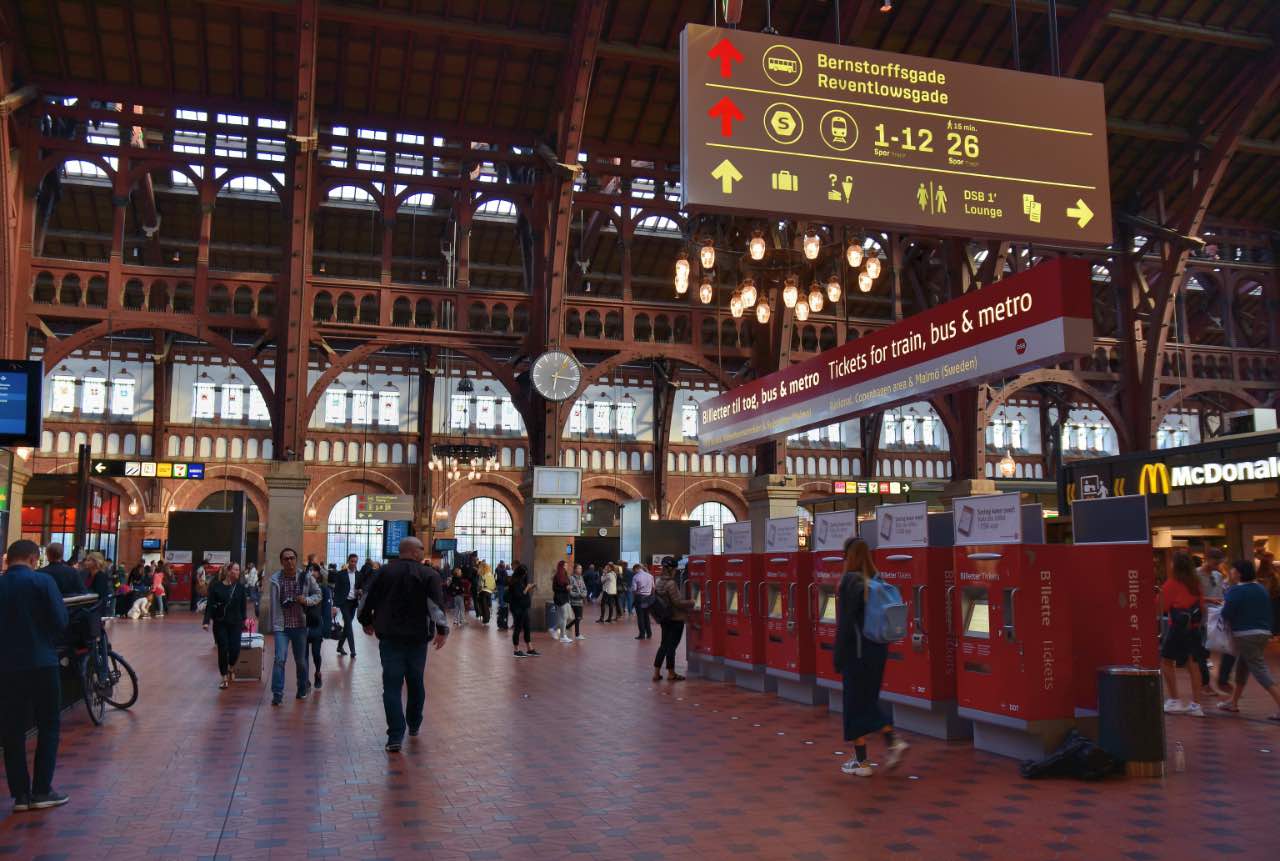 Photo ©, jpellgen
To travel on public transport in a flexible and economical way, you can purchase the convenient CITY PASSES, available for 5 areas, from a minimum of 24 to a maximum of 120 hours. To get around the city center and reach the airport, just buy the City Pass Small; the 24 hour version costs 80kr (about 11€). With the City Pass you can travel on all means of Copenhagen for the chosen duration.
Keep in mind that any ticket you purchase, you can use all means within the time frame from validation. With a 2-zone ticket, for example, you can get on and off the bus as many times as you want, within 75 minutes of first use.
For those who are looking for an integrated transport and attractions ticket, there is the Copenhagen Card. This Card allows you to enter around 90 museums and city attractions for free, and move around Copenhagen on all means of transport. The Card is available in denominations from a minimum of 24 to a maximum of 120h.
Two children under the age of 10 travel FREE with an adult with a valid Copenhagen Card.
CHILDREN AND ANIMALS
Two children under the age of 12 travel FREE if accompanied by an adult with a valid travel document.
Children up to 16 years of age pay the reduced rate of 50%.
Large dogs (which cannot fit in a carry-on carrier) can travel by metro, with a travel document; in this case you will have to buy a reduced fare ticket.
BICYCLES
On S-Bahn, local trains in the Copenhagen metropolitan area, and Harbor Bus, you can freely transport a bicycle, within the limits indicated on the vehicle. You will have to obtain, where required, a special ticket; in this case the price varies according to the area, from a minimum of 13 DKK to a maximum of 40.
WHERE TO BUY COPENHAGEN TRANSPORT TICKETS
Tickets to travel on public transport can be purchased at the distributors in the main stations of the capital; in this case, you can use cash and credit cards.
Our advice, however, is to use the handy official DOT TICKETS APP, available for iOS and ANDROID. Thanks to the app you can buy all types of tickets for sale, including all versions of the CITY PASS. After downloading the app, you will have to register with some main data and then you can buy the ticket as soon as you have started the journey.
Search hotels and more...