A very useful and valid support to all those who want to change Transavia tickets. If for one reason or another, you need to change one or more names of passengers; or, a destination. Whatever your reasons to change Transavia tickets, here you will find the answers and all your questions. And above all, the costs. Because, obviously, it must be worth it. In fact, it could happen that the costs to change Transavia tickets are higher than the price of a new coupon!
CANCELLATION
Once the reservation has been paid, the ticket can no longer be canceled by the passenger. You can cancel a reservation by filling out the appropriate form; Ticket and baggage costs WILL NOT BE REFUNDED. It is possible, but not guaranteed, to receive a tax refund. We recommend that you take out insurance to be free from any worries.
NOMINATIVE MODIFICATION
You can change a name in the reservation up to two hours before departure. The operation can be carried out on the official website, in the section MY TRANSAVIA, or through the Call Center.
The change is made in the case of a misspelling or if you want to travel a different person from the one booked. The modification is NEVER allowed after check-in.
The change is not free and could involve costs, often, exaggerated. Whatever your rate, you MUST ALWAYS PAY the price difference (price of the flight at the time you make the change and price of the ticket purchased). In addition, you must add 50€ if you have chosen the BASIC or PLUS RATE.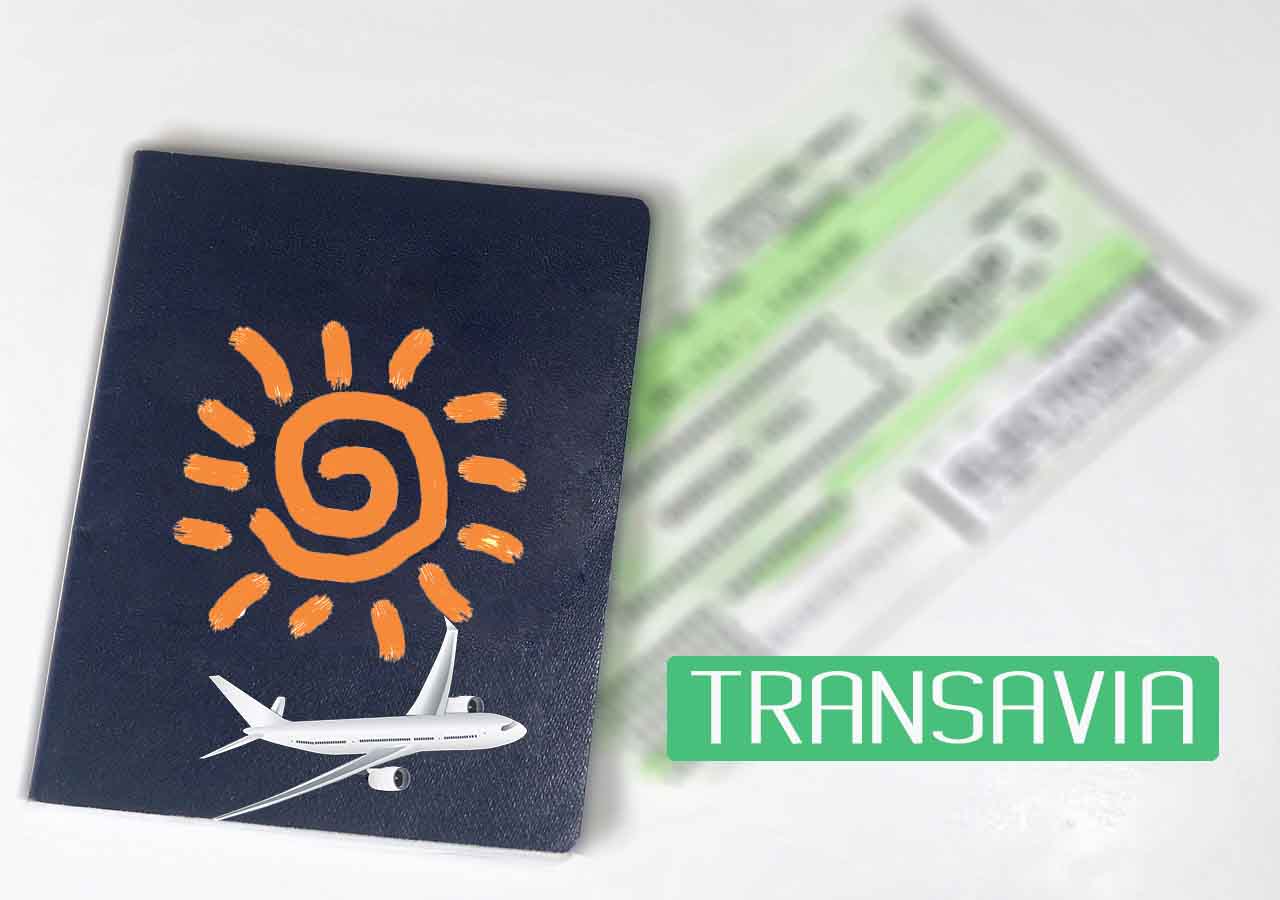 MODIFY FLIGHT
It is ALWAYS possible to change your flight up to 2 hours before departure. You can change the time, date, flight route and name of the passengers.
The change can not be made in case you have already checked in. The price varies depending on the rate purchased.
BASIC RATE
This is the cheapest fare for traveling with Transavia. In this case, the cost of the change will be €50, to which the price difference must be added (price of the flight at the time of the modification, minus the price of the ticket purchased).
PLUS RATE
With this fee, you will not be charged the 50€ if you change the timetable, route or flight. The 50€, however, will be due in the case of a change of name. In any case, you must always pay the price difference.
MAX. RATE
You only pay the price difference. The change, however, is always free.
Search hotels and more...