Milan Malpensa is the international airport that serves the city of Milan. It is the second Italian airport for passenger traffic, connected with the main destinations in Europe and the world. It is located in the small town of Cascina Malpensa, in the municipality of Somma Lombardo, about 50 km north of Milan.
Milan Malpensa Airport has two terminals, the second of which is used exclusively by low-cost airlines. Terminal 1, in turn, is divided into three zones, or "Pier" depending on the area of ​​the flights. A third terminal, called CargoCity, is dedicated to cargo flights. Inside the structure, you will find numerous shops, bars, restaurants and shopping areas. Wi-Fi is free and available throughout the area. Just access the "MALPENSA FREE WIFI" network and follow the directions from the welcome page.
The airport offers all essential services if you are traveling with children. In T1 and T2 there are play areas for the little ones. Special areas are dedicated to breastfeeding (Baby Pit Stop) with comfortable chairs for breastfeeding, table and swaddling. In the bathrooms there are "specially marked nurseries) for changing nappies.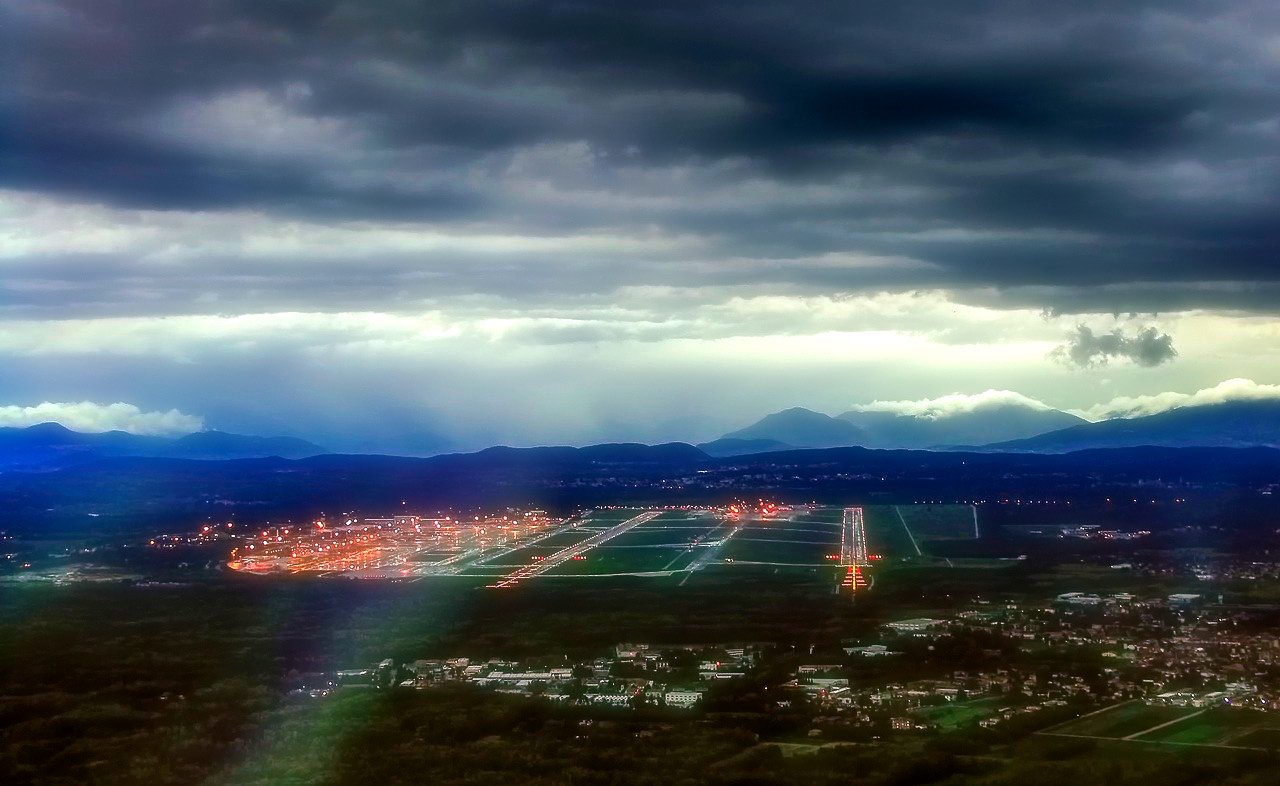 Here is the list of direct connections* with Milan Malpensa Airport:
ALBANIA: Tirana.
ALGERIA: Algiers.
AUSTRIA: Vienna.
AZERBAIJAN: Baku.
BAHAMAS: Freeport.
BAHRAIN: Bahrain.
BELGIUM: Brussels.
BOSNIA: Tuzla.
BRAZIL: São Paulo–Guarulhos.
CANADA: Montreal–Trudeau, Toronto–Pearson.
CAPE VERDE: Boa Vista, Sal.
CHINA: Beijing–Capital, Shanghai–Pudong.
CROATIA: Skopje, Split, Zadar.
CUBA: Havana, Holguín, Varadero.
CYPRUS: Larnaca.
CZECH REP: Prague.
DENMARK: Aarhus, Copenhagen.
DOMINICAN REP: La Romana.
EGYPT: Cairo, Hurghada, Luxor, Marsa Alam, Sharm El Sheikh.
ENGLAND: Bristol, London–City, London–Gatwick, London–Heathrow, London–Luton, London–Stansted, Manchester.
ESTONIA: Tallinn.
ETHIOPIA: Addis Ababa.
FINLAND: Helsinki, Rovaniemi.
FRANCE: Bordeaux, Lyon, Marseille, Nantes, Nice, Paris–CDG, Paris-Orly.
GERMANY: Berlin, Cologne/Bonn, Düsseldorf, Frankfurt, Hamburg, Munich, Rostock, Stuttgart.
GREECE: Athens, Chania, Corfu, Heraklion, Kalamata, Karpathos, Kefalonia, Kos, Mykonos, Preveza/Lefkada, Rhodes, Samos, Santorini, Skiathos, Thessaloniki, Zakynthos.
HONG KONG: Hong Kong.
HUNGARY: Budapest.
ICELAND: Reykjavík–Keflavík.
INDIA: Delhi.
IRAN: Tehran–Imam Khomeini.
IRELAND: Dublin.
ISRAEL: Tel Aviv.
ITALY: Alghero, Bari, Brindisi, Cagliari, Catania, Comiso, Lamezia Terme, Lampedusa, Naples, Olbia, Palermo, Pantelleria, Trapani.
JAMAICA: Montego Bay.
JAPAN: Tokyo–Haneda.
JORDAN: Amman–Queen Alia.
KENYA: Mombasa.
KOSOVO: Pristina.
KUWAIT: Kuwait City.
LATVIA: Riga.
LEBANON: Beirut.
LITHUANIA: Vilnius.
LUXEMBOURG: Luxembourg.
MADAGASCAR: Nosy Bé.
MALDIVES: Malé.
MALTA: Malta.
MEXICO: Cancún.
MOLDOVA: Chisinau.
MONTENEGRO: Podgorica.
MOROCCO: Casablanca, Marrakech.
NETHERLANDS: Amsterdam.
NORWAY: Stavanger, Oslo, Tromsø.
OMAN: Muscat.
POLAN: Kraków, Warsaw–Chopin.
PORTUGAL: Faro, Lisbon, Porto.
QATAR: Doha.
ROMANIA: Bucharest.
RUSSIA: Moscow–Sheremetyevo.
SAUDI ARABIA: Jeddah, Riyadh.
SCOTLAND: Edinburgh.
SENEGAL: Dakar–Diass.
SERBIA: Belgrade.
SINGAPORE: Singapore.
SPAIN: Alicante, Barcelona, Bilbao, Fuerteventura, Gran Canaria, Ibiza, Lanzarote, Madrid, Málaga, Menorca, Palma de Mallorca, Seville, Tenerife–South, Valencia.
SWEDEN: Stockholm–Arlanda.
SWITZERLAND: Zürich.
THAILAND: Bangkok–Suvarnabhumi.
TUNISIA: Djerba, Monastir, Tunis.
TURKEY: Istanbul–Sabiha Gökçen, Izmir.
UAE: Abu Dhabi, Dubai–International.
UKRAINE: Kyiv–Boryspil, Kyiv–Zhuliany, Lviv, Odessa.
USA: Atlanta, Chicago–O'Hare, Miami, New York–JFK, Newark.
UZBEKISTAN: Tashkent, Urgench.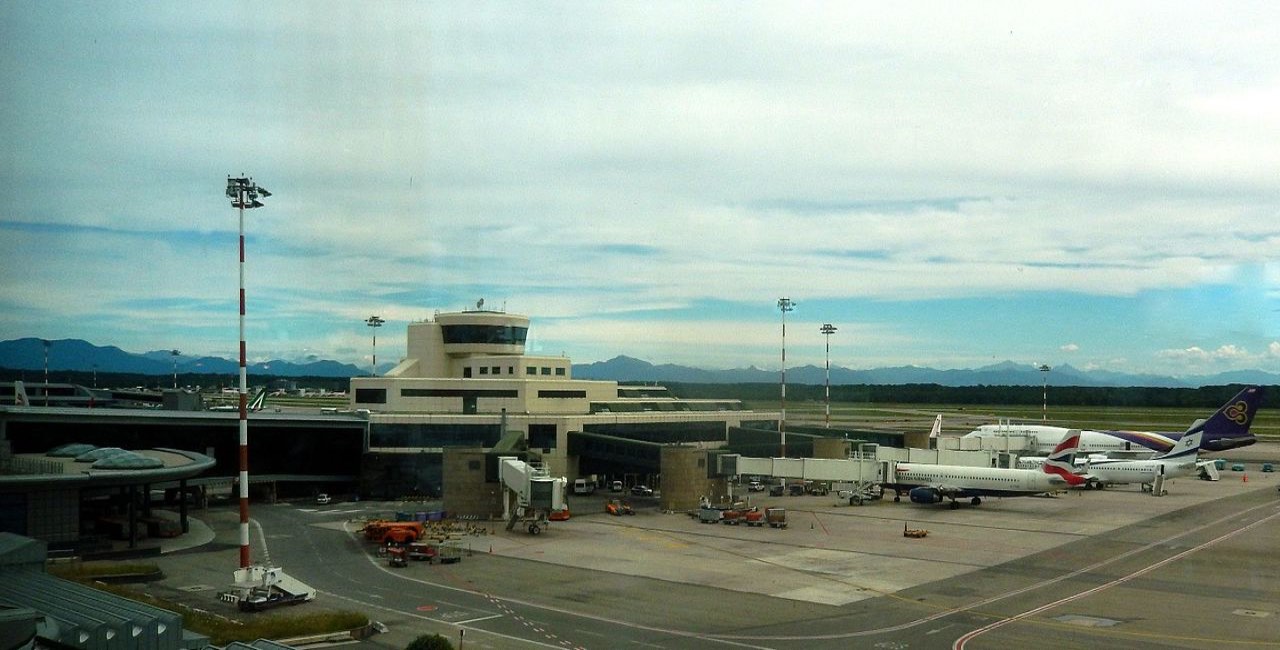 Photo ©, Armineaghayan
CONNECTIONS FROM/TO MILAN MALPENSA AIRPORT
Milan Malpensa airport is well connected with the city and numerous destinations in Northern Italy, including Genoa and Turin. You can use trains or buses.
TRAIN
Both Terminals T1 and T2 of Milan Malpensa Airport are served by railway stations. TRENORD / MALPENSA EXPRESS, is a dedicated service that consists of 3 lines that depart from Milan Cadorna, Milan Central and Milan Porta Garibaldi. Trains have a frequency of about 15 minutes; the journey time from Cadorna is 37 minutes and from Milano Centrale about 55 minutes.
The lines make stops at FERNO-LONATE POZZOLO, BUSTO ARSIZIO FN, CASTELLANZA, RESCALDINA, SARONNO and MILANO BOVISA. Tickets can be purchased at the automatic machines in the station, or online on the official website.
The ticket to Milano Centrale, from the airport, costs €13.00.
From Milan Central, you can reach the main Italian destinations with rapid trains: Bologna, Florence, Naples and Rome.
BUS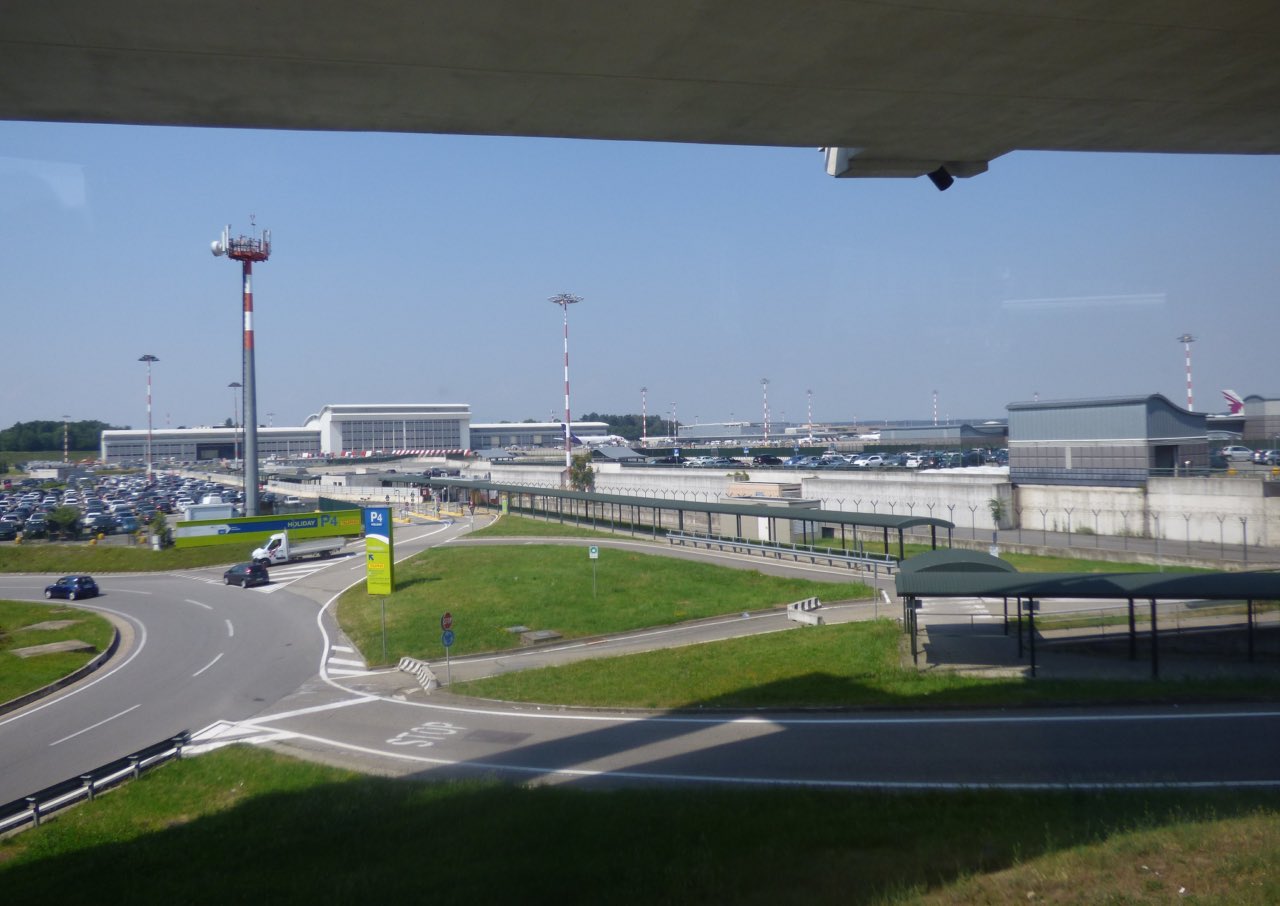 Photo ©, Elliott Brown
Milan Malpensa Airport can be easily reached by bus from Milan Central Railway Station, from Fiera Milano City / Fiera Rho Pero, from Milan Linate airport and from Bergamo Orio al Serio airport. It is also connected with the numerous towns of Lombardy, Piedmont, and Liguria.
Terravision combines quality and savings. Leader in the airport transfer service, the company guarantees direct connections from T1 and T2 of the airport to the Central Station of MILAN. The ticket costs €10.00 and allows you to travel on modern and comfortable buses. The ticket can be purchased on the official website. The journey takes approximately 50 minutes.
Malpensa Shuttle (TEMPORARILY SUSPENDED) connects the airport with MILAN Central Station every 20 minutes. Tickets can be purchased online on the official website, or directly at the airport. The same company makes 5 daily connections between Milan Malpensa and MILAN LINATE.
All days Sadem guarantees connections with the city of TURIN. The ticket costs €22.00 per person. RESERVATION REQUIRED. The itinerary crosses the following path: TURIN Bus station – c.so Bolzano ang. Via Grattoni, c.so G. Cesare ang. p.le Autostrada (Sadem stop on the cross road in front of Auchan), CARISIO (bus stop on A4), MALPENSA OVEST (Terminal 1), MALPENSA NORD (Terminal 2).
*The list is subject to change. All links, updated, can be consulted on the official website. Before leaving, it is recommended to inquire about the provisions and rules on COVID-19 in Italy, and on the mandatory nature of the Green Pass. Timetables and connections are subject to change.
Search hotels and more...