The biggest Bulgarian seaside resort. Sunny Beach is one of the most tourist destinations in the country, on the Black Sea. Born almost from nothing, this village-fair has carved out a leading role in the tourism scene. Today, it is one of the most popular places in the country, especially in high season.
The city of entertainment, ideal for a holiday of sun, sea and relaxation. Today, it boasts an extraordinary range of hotels and resorts. From luxurious chains to cheaper solutions.
A destination particularly loved by young people. With its bars, clubs and clubs open until night.
And it does not matter that, from October to April, it becomes a sort of ghost town. It's the price to pay!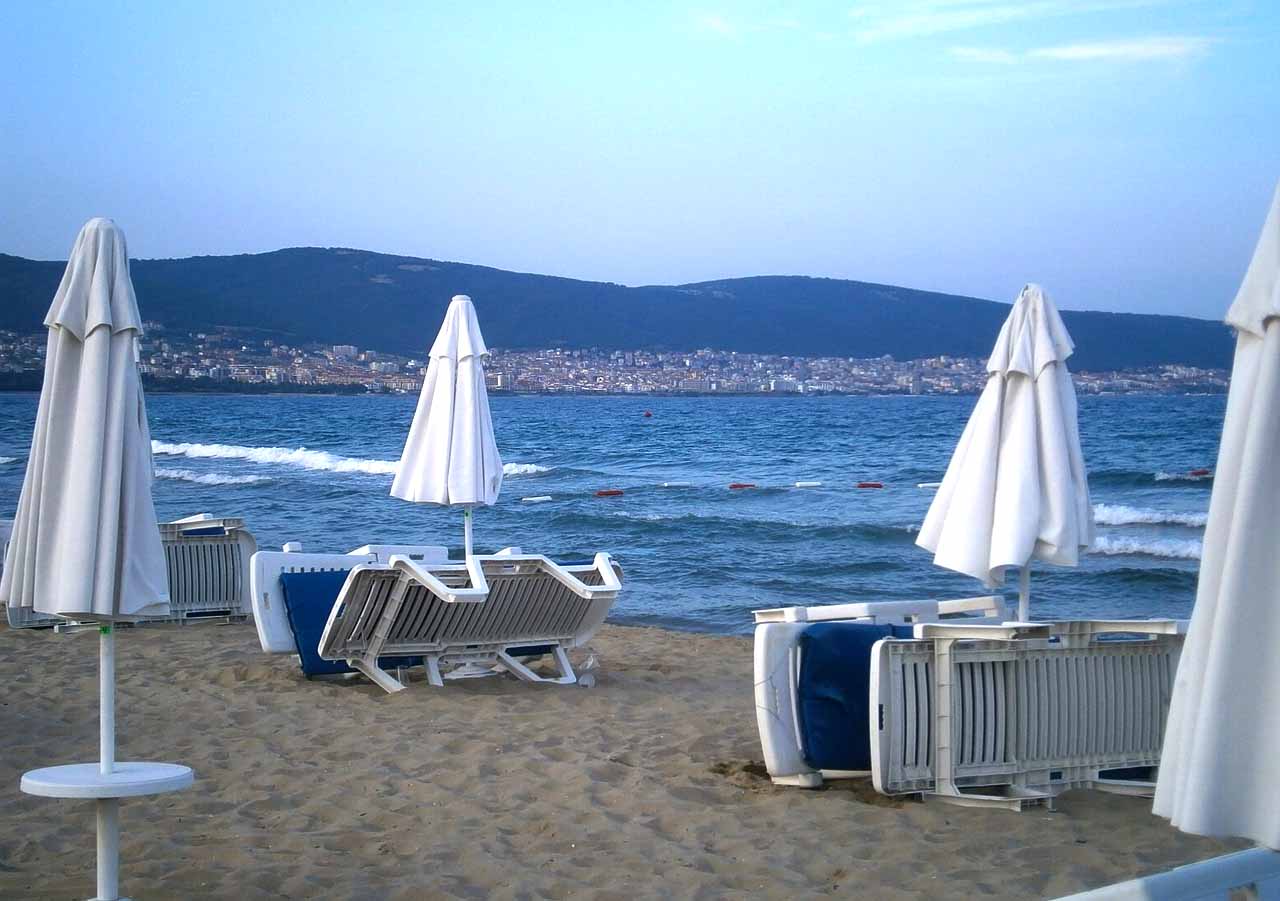 HOW TO GET TO SUNNY BEACH
PLANE
The international airport of Burgas, is located less than 30 kilometers away from Sunny Beach. It is the second airport, for passenger traffic, in all of Bulgaria, well connected to many European destinations.
Much of the air traffic, of course, is concentrated in the high season.
To reach your destination, our advice is to use a private transfer. Generally, most hotels offer extra airport shuttle service. We recommend that you contact your property in advance to find out about costs and methods.
Alternatively, you can use public transport.
Just outside the departures side of the Terminal is the bus station. From here, the 15 line for the central station of Burgas starts; from the latter, you can continue with another bus to the North, reaching your destination.
In the high season, the Burgas-Sunny Beach line is active every day. The first bus, from Burgas, leaves at 06:20 while, the last ride is at 21:30. In the opposite direction, the line works from 05:45 to 22:00.
Only the last race is carried out via Nessebar
The ticket costs 6.00BGN per person.
From the airport, of course, you can opt for the convenient car hire. From this link, you can take advantage of the best offers. After leaving the airport, just follow the signs for Varna, crossing the Strada9 for just over 20km.
Maximum attention on the Bulgarian roads. More info from this link.
BUS
Even in road connections, Burgas is the reference point.
With Eurolines, you can start from Budapest, Vienna and numerous German cities, including Cologne, Dortmund or Dusseldorf.
The travel times, of course, are quite high. However, bus travel can often be quite cheap.
Once you reach Burgas, you can continue your journey by bus.
CAR
Driving in Bulgaria could be quite problematic. Not particularly modern infrastructures; dangerous driving style; unclear and sometimes absent signs.
From the Capital, the distance is about 420 km. Up to Burgas, the route is mostly on the motorway.
Over the border, from Bucharest, despite the lower distance (about 320km), travel times are about 5 hours, due to the roads.
Search hotels and more...