Summer, for many, is synonymous with sun and sea. If the goal of your next trip was Europe, here is a good starting point to start with.
Tripadvisor, the popular review site for restaurants, hotels and tourist destinations, has just awarded i Traveler's Choice 2019 for the best beaches.
Really magical and evocative places. Crystal clear waters. Long stretches of sand. Beautiful creeks.
Of course, these are the most beautiful places chosen by travelers, putting together user reviews. Objectively beautiful places.
Dominating the ranking of the best 2019 European beaches, is the Iberian peninsula, with 2 destinations on the podium, and 4 total, in the first 11 places.
First place for the beautiful La Concha, a Donostia-San Sebastian. Immense beach, inside a beautiful inlet. And above all, easily accessible.
Second step for the Rabbits Beach, in the beautiful Lampedusa, an island known more for political events, than for its wonderful beauty.
Closes the podium of the best 2019 European beaches, the Portuguese Praia da Falesia, in Olhos de Agua, between the beautiful Albufeira and Faro. Sea with fantastic shades between blue and turquoise, surrounded by amazing rocks. Really beautiful and fascinating.
TOP 10 BEST 2019 EUROPEAN BEACHES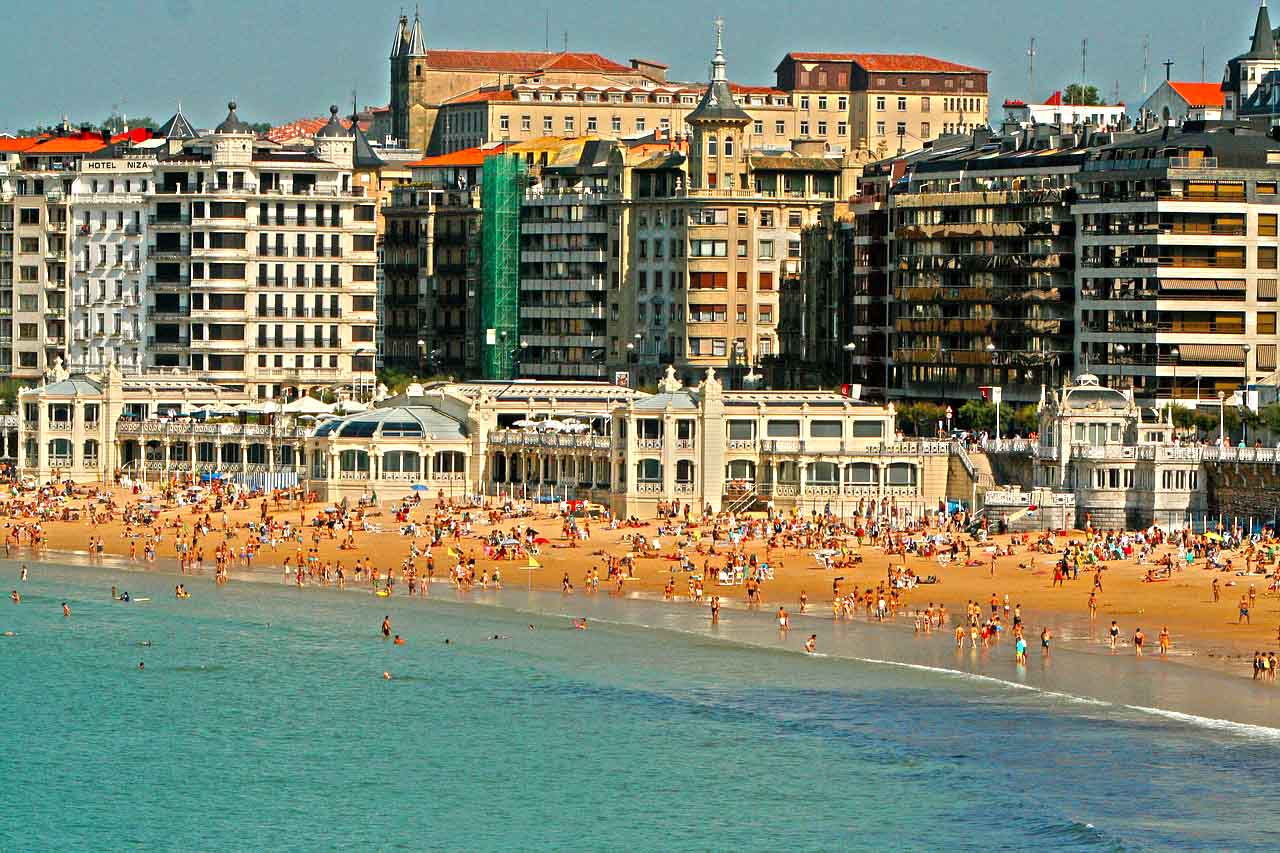 01 – LA CONCHA BEACH, Donostia-San Sebastian. Spain.
02 – SPIAGGIA DEI CONIGLI, Lampedusa. Italy.
03 – PRAIA DA FALESIA, Olhos de Agua. Portugal.
04 – PLAYA DE SES ILLETES, Formentera. Spain.
05 – BALOS LAGOON, Kissamos. Greece.
06 – BOURNEMOUTH BEACH, Bournemouth. UK.
07 – ELAFONISSI BEACH, Elafonissi. Greece.
08 – FIG TREE BAY, Protaras. Cyprus.
09 – CALA ROSSA BEACH, Favignana Island. Italy.
10 – PLAYA DE MURO BEACH, Playa de Muro. Spain.
Through this link, the Tripadvisor ranking of the best European beaches of 2019.