The jewel of Baden-Württemberg.
Calling Heidelberg one of the most beautiful, and fascinating, cities in Germany is not a gamble.
Romantic and charming, the city is famous for its prestigious University that attracts students from all over the country. Precisely for this reason, a quarter of its population is made up of students!
All this translates, also, into a lively and sparkling nightlife, between clubs and wine bars.
Its beautiful old town, dominated by the splendid castle. A maze of cobbled streets, with shops, clubs, museums and beautiful buildings.
You will have the opportunity to discover the great gastronomic tradition, and some excellent wines. To take long walks, and enjoy unparalleled views of the hills and the Castle.
And, discovering it at Christmas, can give really great emotions.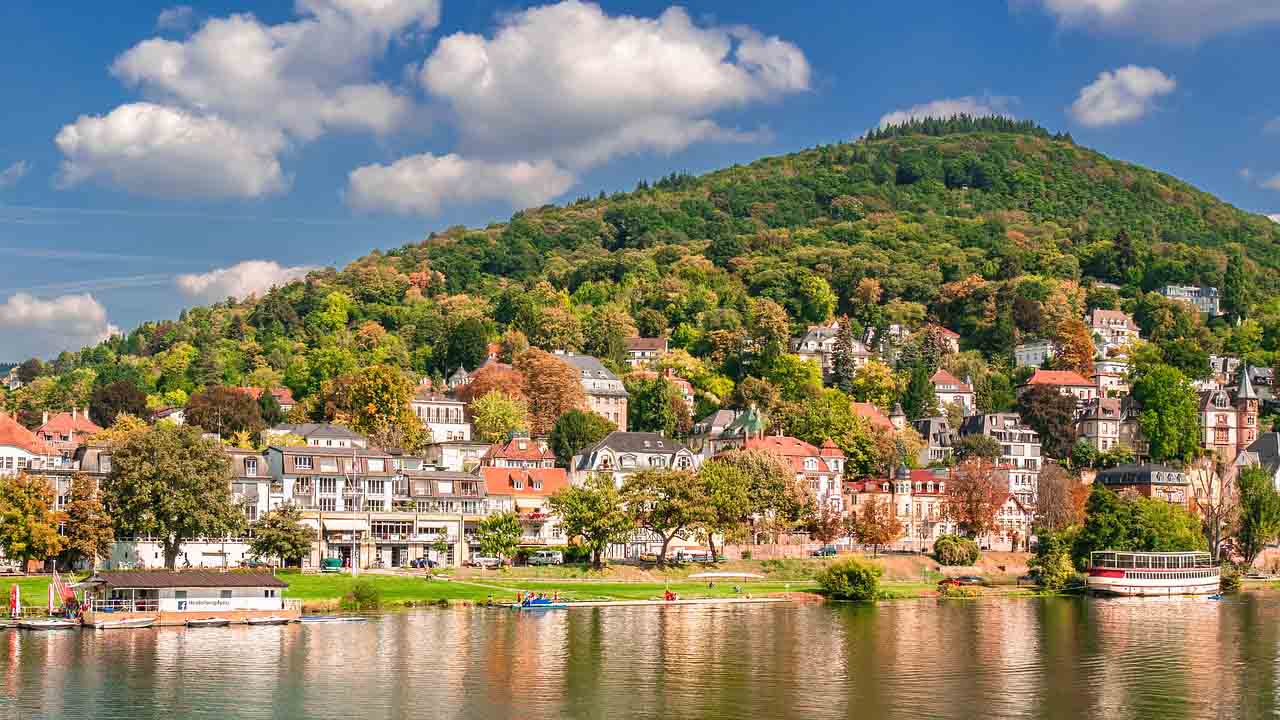 HOW TO GET
PLANE
Although it does not have its own international airport, the plane is the reference point for long-distance connections with the German city.
Frankfurt am Main international airport is about 80 km from Heidelberg.
It is the largest and busiest airport in the whole country. In Europe it is behind only Heathrow, Paris-CDG and Amsterdam-Schiphol.
Every day, from Frankfurt, flights depart for over 300 destinations on 5 continents.
The airport is served by two important railway stations.
By train, in about an hour, you can easily reach Heidelberg by calling at Mannhein. The ticket costs around €27 but you can get discounted rates by booking online a little in advance.
Stuttgart's international airport, also well connected with Germany and the rest of Europe, is about 125 km away.
In this case, you will need to reach Stuttgart train station by S-Bahn and from there continue on to ICE for your destination. From Stuttgart central station, it takes less than an hour to arrive, with tickets starting at € 23.90 for a non-refundable discounted rate.
TRAIN
The train is an excellent solution to reach the German city from medium-distance destinations. The central railway station is one of the largest in Baden-Württemberg, with over 40,000 passengers in transit a day.
It is located in the western part of the city, not far from the center, from which it is connected to the tramway line.
The current building, in style and architecture, was declared a monument of particular importance in 1972.
Hamburg, Cologne, Frankfurt, Karlsruhe, Mannheim, Munich, Stuttgart are connected to the city.
For long-haul destinations such as Paris and Zurich, the nearby Mannheim station (around 15 minutes) is the reference point.
CAR
Heidelberg is easily accessible by car.
The city is served by the A5 motorway network with which it is connected to nearby Frankfurt and Karlsruhe. The first one is about an hour away to the north. To arrive from the capital, you have to travel over 600 km, on A9, A4 and A5.
In the south, Karlsruhe is only 55 km away. Continuing for about 80 km, past the French border, you arrive in Strasbourg.
Distances are minimal even from Switzerland: Basel is around 240 km, and Zurich is 330.
Search hotels and more...