Smartphones and tablets are now, to all intents and purposes, an integral part of our existence. Before leaving you may have forgotten your ID, your suitcase or even your wife. But it's almost impossible that you have forgotten your smartphone.
Here, then, are some of the best travel apps you should never miss on our smartphone. Because, it could happen to anyone to be in a foreign country and to be unfamiliar with the language. Or not knowing how to get to a restaurant we had the address for.
Here, then, is the list of Travel Apps that we believe can be truly indispensable.
GOOGLE MAPS
Probably, you will find it already beautiful and ready on your device. If not, install it. Whether you are about to travel or not. Top travel app with many strengths, developed by the giant Google Inc.
Offline maps to consult without connection. Information IN REAL TIME on public transport: tram, bus, metro …. Detailed information on over 100 million activities. Detailed and accurate maps of over 200 countries and much more.
GOOGLE TRANSLATE
One of those apps that needs no introduction. At the moment it translates simgole words, sentences and entire pages. Free, requires an internet connection. An essential travel app especially if you are unfamiliar with the local language.
BOOKING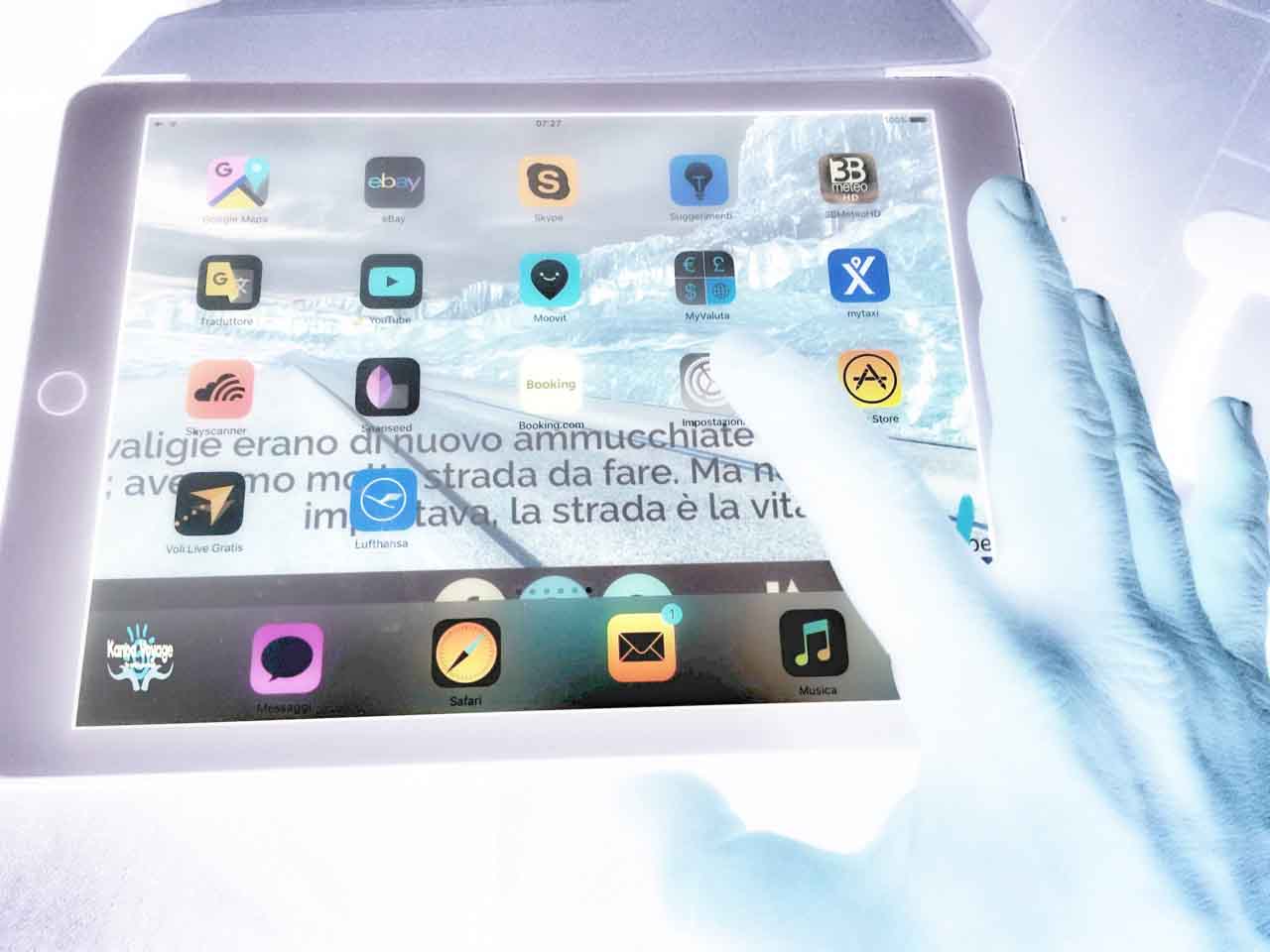 One of the most downloaded and appreciated travel apps in the world. Developed by Booking.com, thanks to this application you can book your structure in real time and without risk. Look for the perfect accommodation for every trip, vacation around the world! For each booking, you will have instant confirmation, digital check-in and offline maps. An intuitive, easy to use app is very stable.
SKYSCANNER
Regarding the search for flights, it is the best ever. Available in 30 different languages, it is a must among the Travel apps and is free. Find and compare flight prices quickly and easily. By activating the Price Alerts, you will receive a free notification whenever the price of the affected flight changes.
MY CURRENCY
Are you on holiday in England, Denmark or in another country of which you are not familiar with the local currency?
With My Currency you will have no more problems. Essential travel app that allows you to convert over 180 world currencies in real time! Plus, lots of features. Calculator. Daily, weekly and annual chart of currencies compared. Available in the Free version. It needs internet connection but it also works offline (with the last conversion rate downloaded).
PLANES LIVE
A simple and powerful application that allows you to view airplanes flying in every corner of the world online and in REAL TIME! With Planes Live you can get up-to-date flight information instantly. You can see if the flight you are interested in is on time, or late. Essential and intuitive interface. Free.
3B WEATHER
What will you wear to explore your city? 3B Meteo is an excellent app, synthetic and without frills that provides detailed and rather precise weather forecasts; especially within a couple of days. Essential graphics. An app not to be missed, especially because it's free.
MOOVIT
Developed by Moovit App Global LTD, it stands at the top of Public Transport Applications, with over 50 million users in around 1200 cities. Accurate and detailed information on public transport with changes to timetables and routes for public operators. Many functions: you can save one or more lines in your favorites, receiving the info you need in one click. Easy, intuitive and free.
PACKING (+ TO DO!)
The number 1 travel app in Canada and one of the most used in the States. In the Top 20 of National Geographic in the Travel App category. This would be enough to explain the reason why it is worth spending a euro for the purchase of Packing (+ TO DO). Totally customizable it can be modified according to your needs, it will be your faithful ally when you have to pack! Absolutely to try
WAZE
It can be considered a sort of free GPS navigator, alternative to the more famous and paid ones. With Waze you can share real-time information on traffic and road conditions. You can also find the cheapest petrol station along the way. It's free but to work you need an internet connection.
MYTAXI
Developed by Intelligent Apps GmbH, it will most likely be your faithful travel app. Free app, among the most downloaded and appreciated by users. Thanks to it, you can quickly order your taxi, follow it and pay it. All conveniently from … app.
It works in certain cities. In Germany, the largest list: Hamburg, Berlin, Frankfurt, Munich and others. In Spain it is active for Barcelona, Madrid, Seville and Valencia. And, again, Milan, Rome, Stockholm, Vienna … The list is constantly growing.