Not far from London Center, Richmond Park is one of the Royal Parks of undoubted beauty. With a surface area of approximately 9.5 square kilometers, it is the largest Royal Park in the entire capital. We are sure that during your holiday in London, you will particularly appreciate the calm and tranquility of these royal gardens. Ideal, above all, to escape the chaos and frenzy of London.
Very different from London parks, it is striking for its wild appearance. In reality, it is a place with … something more. In its evocative and romantic atmosphere, you can stroll in close contact with numerous deer and fallow deer; as well as numerous squirrels and rabbits, left completely free to roam the gardens.
A Park out of the world; a natural oasis, a few kilometers from London, which will make the happiness of families and, above all, of children. Ideal for a few hours of relaxation; for a simple walk, breathing pure air. Or, to spend a romantic picnic, near the charming Pen Ponds lake; in an atmosphere of other times, you can even make friends with whole families of geese!
Isabel Plantation, is one of the major attractions of Richmond Park. A splendid and dense wooded garden, particularly rich in flora and fauna. Here, you can admire many species of flowers and plants, including the different varieties of azalea, a shrub from Asia.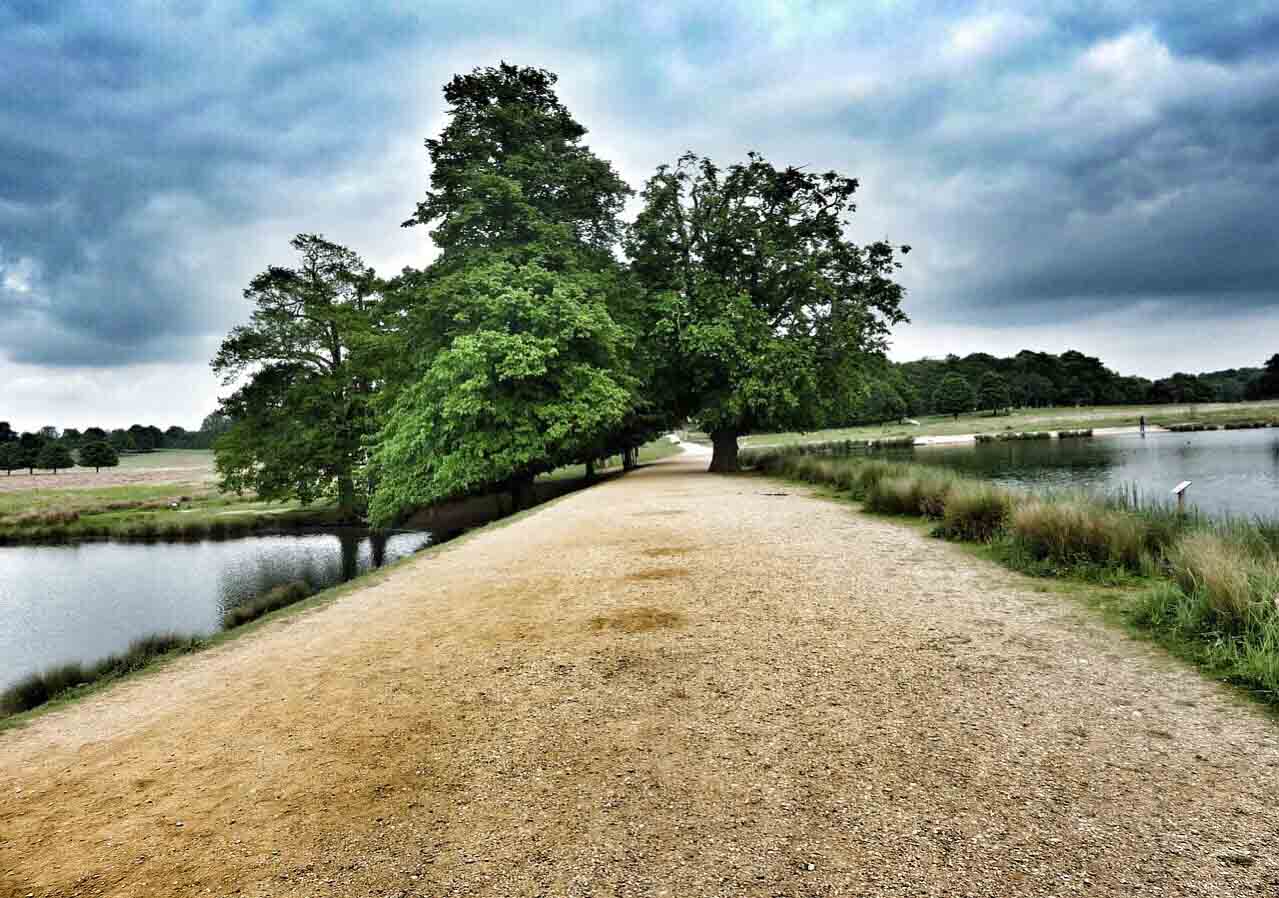 PRACTICAL INFO
HOW TO GET
Richmond Park is easily accessible by public transport. The best method is by bus. Those wishing to use the subway or the railway, keep in mind that the nearest stop, Richmond Station, is about 30 minutes walk from the park. Outside the station, however, you will have no way to avoid a bike, or you can take buses 65 or 371, which allow you to reach the pedestrian entrance to Petersham.
Depending on the area, numerous buses allow you to reach Richmond Park from London. Buses 33, 190, 391 and 419 make the journey to Hammersmith – Richmond. Other lines are the following:
85 / N85, Putney – Kingston; 265, Putney – Tolworth; K3, Roehampton Plow – Esher; 72, Roehampton – East Acton; 493, Richmond – Tooting; 65, Kingston – Ealing Broadway; 371, Kingston – Richmond.
RICHMOND PARK OPENING HOURS
The park is open every day, from Monday to Sunday, in summer from 07:00 to 21:00; in winter, from 07:30 to 21:00.
Admission is FREE
RESTAURANT POINTS
Near Broomfield Hill, the Pen Pond car park is the Pembroke Lodge car park, where you can find food and beverage outlets where you can buy drinks, snacks, ice cream and more.
At the Roehampton Cafe, adjacent to the eponymous cafe, you can sit in the indoor or outdoor room, from 09:00 to 17:00 for a gourmet break.