WHERE: Utrecht, the Netherlands
WHEN: 05th May 2018
The most incredible, crazy and colorful event there is. On 05 May, the day on which the Dutch Bevrijdinsdag national holiday is celebrated, Utrecht hosts the incredible Mumbai Color Festival 2018; an event in which Freedom is the password.
Freedom is celebrated in a crazy and incredible way. One of the most interesting and creative festivals on the European scene. The face is painted; he throws colorful powder on the festive crowd; people dance and dance in a cloud of bright and swirling colors. But there is nothing to fear. The widely tested, colored powder is totally biodegradable and non-harmful. The organizers will make sure there is always enough for the duration of the Mumbai Color Festival.
The event is celebrated every year on May 05, on the occasion of Freedom Day. The whole of Holland celebrates the anniversary of liberation, during the Second World War. A day in which values ​​such as freedom, equality, human rights and democracy are exalted.
A party that combines the highest values ​​with the Holi tradition. We paint and cover ourselves with colored powder so that all the differences disappear. All are the same: poor, rich, young, old, people of different colors. And of course, you can dance. In the splendid setting of Fort Vechten, in Utrecht, La Fuente, Lucas & Steve and Mr. Belt & Wezol will literally let you go wild.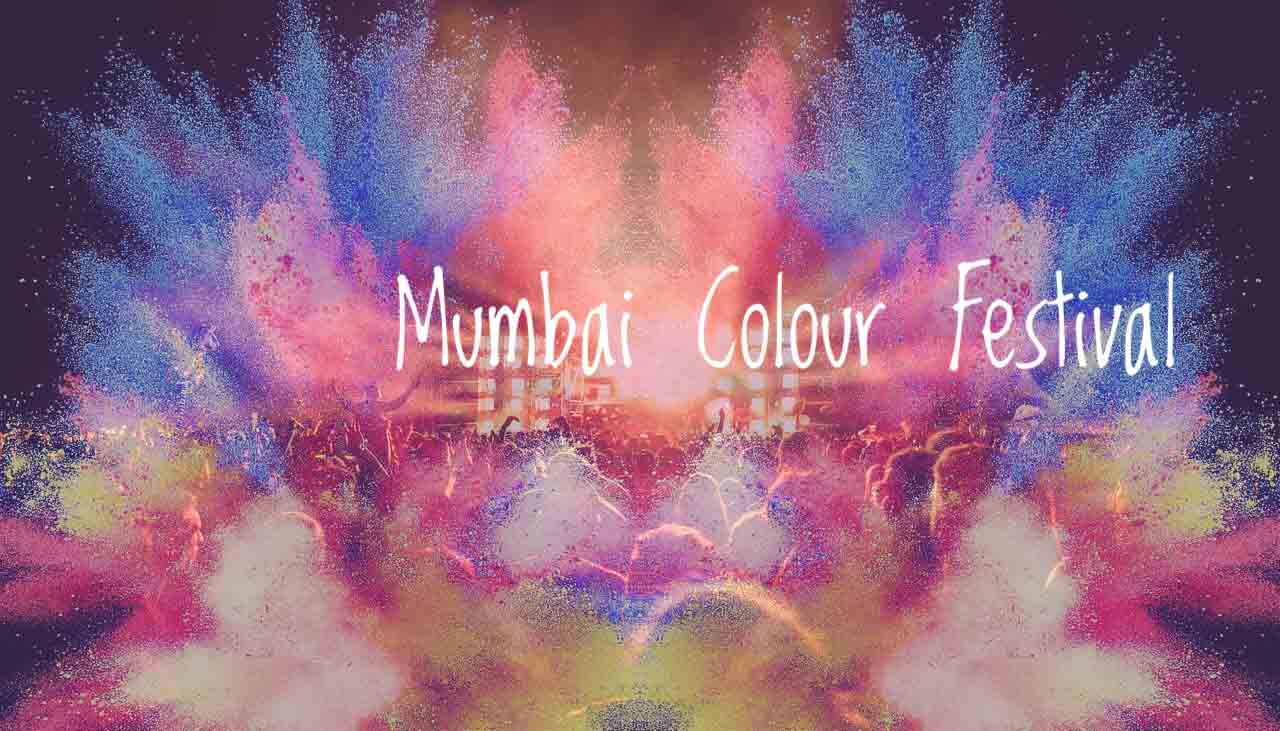 PRACTICAL INFO
Amsterdam-Schiphol International Airport is just under 50 kilometers from Utrecht. The airport is well connected with daily direct flights to the main European and non-European destinations.
Schiphol train station is located just below the airport. The fairly frequent intercity trains connect the airport with Utrecht Centraal Station in about 30′. The second class ticket, one way, costs €8.70.
HOW TO GET TO FORT VECHTEN
The location of the Mumbai Color Festival 2017 can be easily reached by car or public transport.
From the Central Railway Station, shuttle buses leave from 11:45 to 16:00. The return ticket costs €5.00 and can be purchased directly on board. For those who arrive by car, the address is: Marsdijk 2, Bunnik – Utrecht. Leaving the A12, at the correct exit, you will find an indication of a large car park near the Festival
TICKETS
Through this link you can buy tickets for the Mumbai Color Festival 2018 as soon as they are available. The cost should be aligned to the 2017 edition, equal to € 32.50 per person. Alternatively, you can buy the coupon at the entrance, at the appropriate ticket offices.
IMPORTANT INFORMATION
It is strictly forbidden for anyone under the age of 18 to enter. Before entering you must show a valid ID.
The organizers invite you to use protective creams, especially on the face. Although the powders are biodegradable and dermatologically tested, allergic reactions are still possible. Therefore, entry to asthmatic subjects or those suffering from skin allergies is not recommended.