WHERE: Lisbon, Portugal
WHEN: 04 – 14 April 2019
"Come and try the best flavors of fish and sea".
This is what the organizers of the Lisbons Fish Flavours Festival, better known as Peixe Em Lisboa, promise. It is probably one of the best gastronomic festivals in all of Portugal.
The event was born 12 years ago, on the initiative of the Lisbon Tourist Association (ATL). Purpose of the festival, highlight the wonderful fish products, Portuguese seafood, and products of excellence of Portuguese gastronomy. For eleven days, at the Lisbon Fish Flavors Festival, you can enjoy extraordinary culinary delights, and innovative gastronomic creations based on fish and seafood.
All this, in an informal environment that invites to share with family and friends, in an absolutely wonderful location, which Lisbon can be. A truly magical and evocative city, able to thrill like few others. A place that, on the occasion of the event, is a real colors explosion, flavors and aromas.
PRACTICAL INFO
HOW TO GET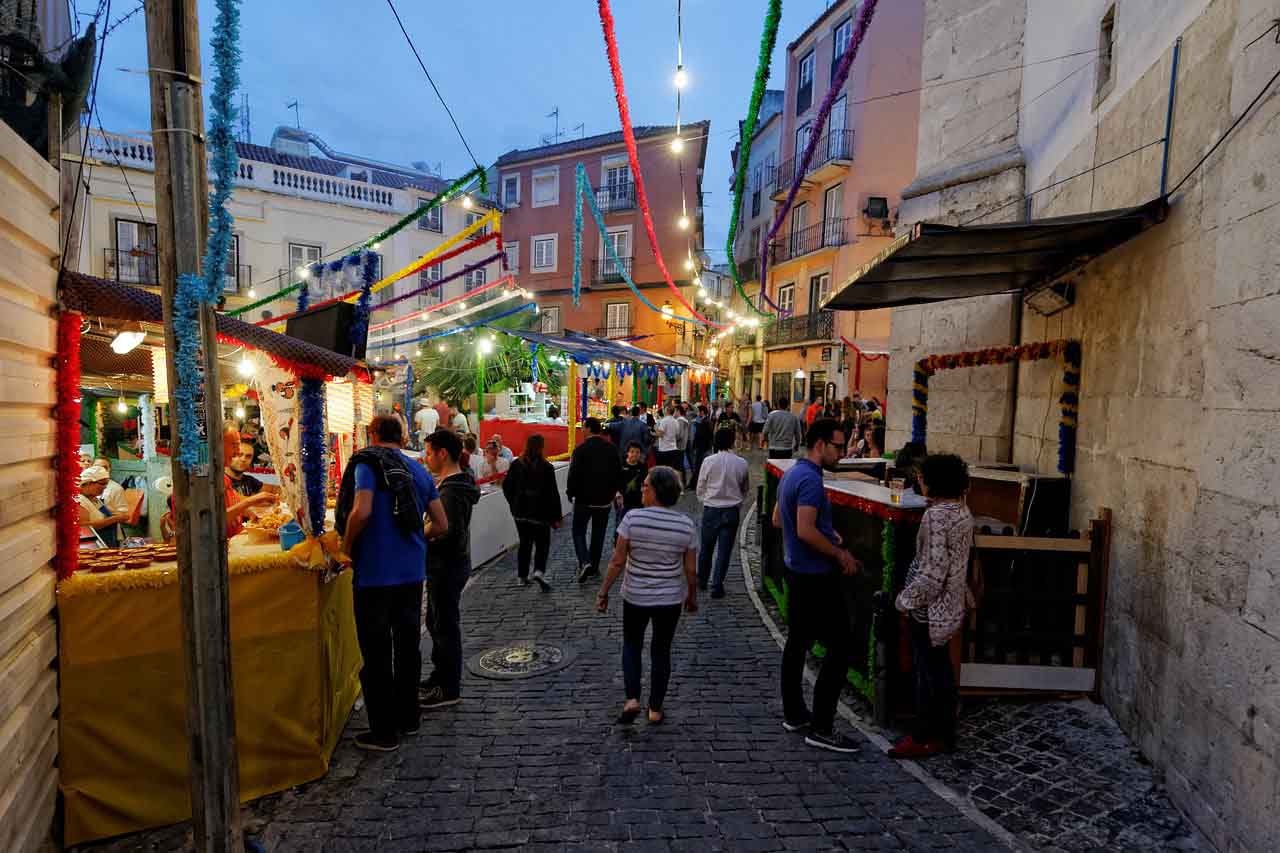 Lisbon can be easily and comfortably reached by plane. The international airport of Lisbon is connected with direct flights, with many European and non-European destinations. From the airport, you can reach the center by public transport.
The Lisbon Fish Flavours Festival, takes place at Pavilhao Calos Lopes, not far from the center. The pavilion is located right in front of the PARQUE metro stop. Alternatively, you can get off at the MARQUES DE POMBAL stop (Metro, Am and Az lines), just a little more than 800 meters. If you want, you can use 726 and 746 city buses. Info, timetables, tickets and subscriptions, from this link.
WHAT TO DO AND SEE
At the Festival, many Lusitanian chefs take part, called upon to offer their contribution. There are, of course, international starred chefs. Do not miss the wonderful in the pavilion MERCADO GOURMET. It is a wonderful gastronomic market, with dozens of food exhibitors.
At ESPAÇO INFANTIL, instead, the protagonists will be the children, through workshops and activities dedicated to them. For the chefs of the future.
LISBON FISH FLAVOURS FESTIVAL 2019 TIMETABLES AND TICKETS
The ordinary admission ticket costs 15€ for the whole day; includes a tasting course, a drink and a tasting glass.
You can also buy a ticket for a certain time band. The ALMOCO ticket is valid for an entry on a given day from 12:00 to 17:00. It costs 12.00€, from Monday to Friday, and 6.00€ on Saturdays and Sundays. The JANTAR ticket allows access to the Pavilion, from 17:00 to midnight, with a special price of 6.00 €, from Monday to Sunday, unless otherwise specified.
The day of the Saving Day (date to be determined), special admission after midnight, at the cost of 6€ including drink and tasting glass.
As for the Festival, more info and updates, are available through the official website, from this link.