Museums. Churches. Beautiful parks. And, above all, historic markets where you can spend some time hunting for the best typical products.
During a holiday in Thessaloniki, even if it is a short one, you absolutely cannot miss visiting the two most important city markets in the city, located within easy reach of each other.
The Modiano market is one of the most renowned, undergoing restoration work starting from 2019.
The Kapani market, currently open, offers the opportunity to buy the best products of the local tradition, in a lively and picturesque setting. The real beating heart of the city, near Aristotelous Square.
A market that, moreover, has ancient origins that date back to the fifteenth century, during the period of the Ottoman occupation.
Today, however chaotic and touristy it may be, it brings to mind the Thessaloniki of yesteryear.
And, it's worth a visit. Even just for a simple walk.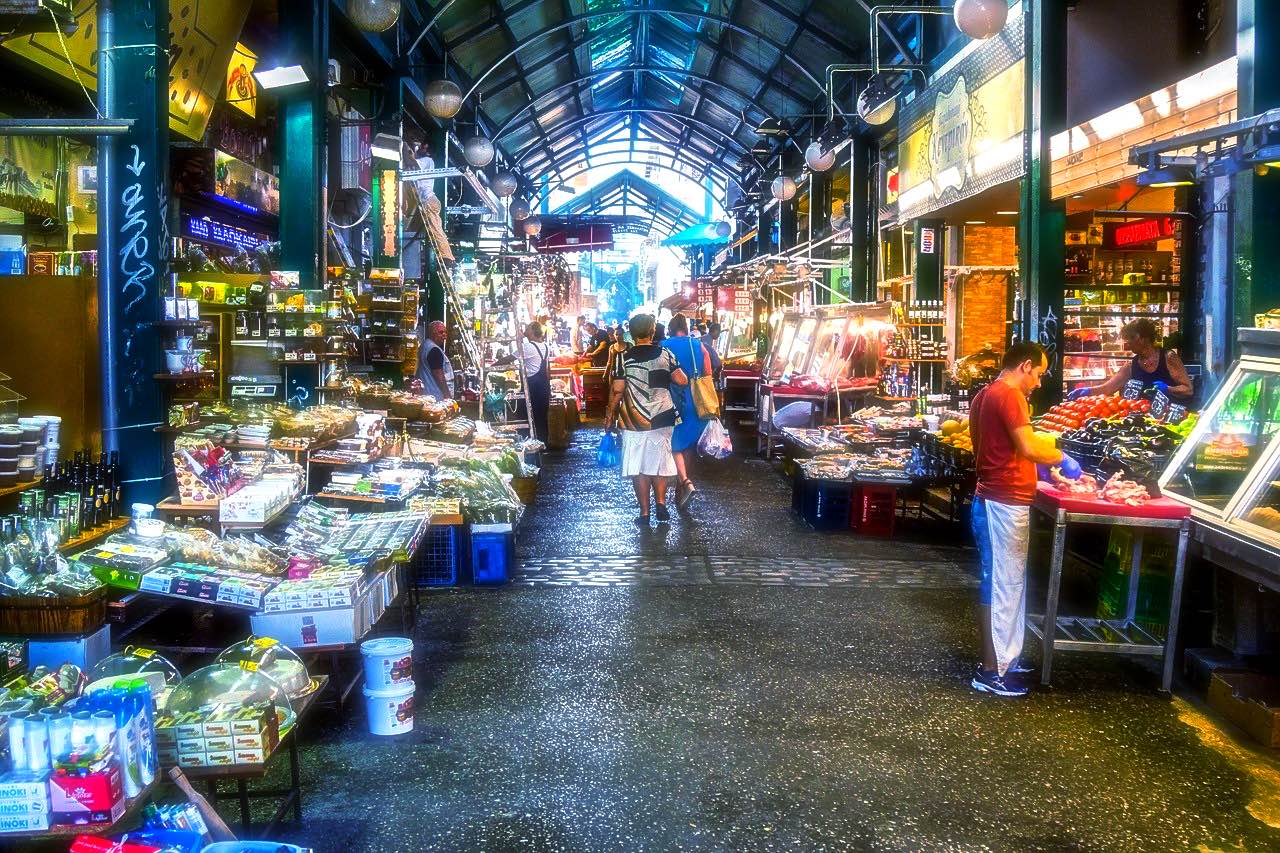 PRACTICAL INFO
HOW TO GET
The Kapani market is located in the very center of Thessaloniki, in one of the most touristic and visited areas. It is located near the Modiano Market, near the Church of Panagia Chalkeon, the Jewish Museum and the waterfront.
From the center of Thessaloniki you can easily get there on foot.
The railway station is approximately 1.5 km away.
WHAT TO DO AND BUY
The Kapani market develops along an area that houses numerous stalls, and a large space with cafes, clubs and typical Greek taverns. In the latter you can have lunch or eat snacks.
In the typical stalls, you can buy local fruit and vegetables, meat, fish, traditional cheeses. And, again, every variety of spices and, of course, the famous Greek olives, the pride of the Region, and among the most popular products.
In addition to gastronomy, you can buy souvenirs, trinkets, clothes, shoes, jewelry, and much more.
The prices are not too high and, almost always, lower than those applied in the shops.
KAPANI MARKET TIMETABLE
The market is open Monday to Saturday from 08:00 to 17:00.
You can find several stalls already open at 07:00 in the morning.
Always closed on Mondays.