WHERE: Lloret de Mar, Spain
WHEN: 03 – 05 May 2019
In the beautiful setting of the seafront of Lloret de Mar, a weekend entirely dedicated to beer lovers. Now in its IX edition, Birrasana is now, in effect, one of the main events on the European scene dedicated to the famous "blonde".
The Festival de Cervesa Artesana takes place in Passeig Caleta near the homonymous and renowned beach. It is one of the longest stretches of white sandy beaches in all of Spain.
The Festival takes place in a tent of about 1500 m2, inside which you can easily walk and enjoy your beer accompanied by excellent food. For the occasion, there will be 28 producers and 154 different beer qualities to choose from. The gastronomic offer also combines quality at affordable prices; you will find wood-fired pizzas, grilled art, sandwiches, bread cooked over a wood fire and much more. So, at Birrasana, you'll be spoiled for choice.
But the offer is not limited to this. You will enjoy the privileged position on the seafront, and a fantastic view. And, above all, to accompany your evenings, there will be many artists who will perform both day and night. Saturday evening, appointment with "Liar Desire" and "Tapeo Sound System"; Sunday evening, there will be "Les Tietes Queques" and "Garrapateros".
Birrasana, moreover, is a family event. The organizers, in fact, have developed an extraordinary service dedicated to children with a playground, attractions and inflatable castles kept. You can safely let the little ones play in the space next to the Festival tent. Furthermore, special shows and events will be dedicated to them.
There are even services such as free broadband Wi-Fi. Cabins, bathrooms and 16 fountains located in different places to drink. Birra 2019 is really a festival of the highest order. It is also a good opportunity to enjoy the beauty of the fantastic Lloret de Mar.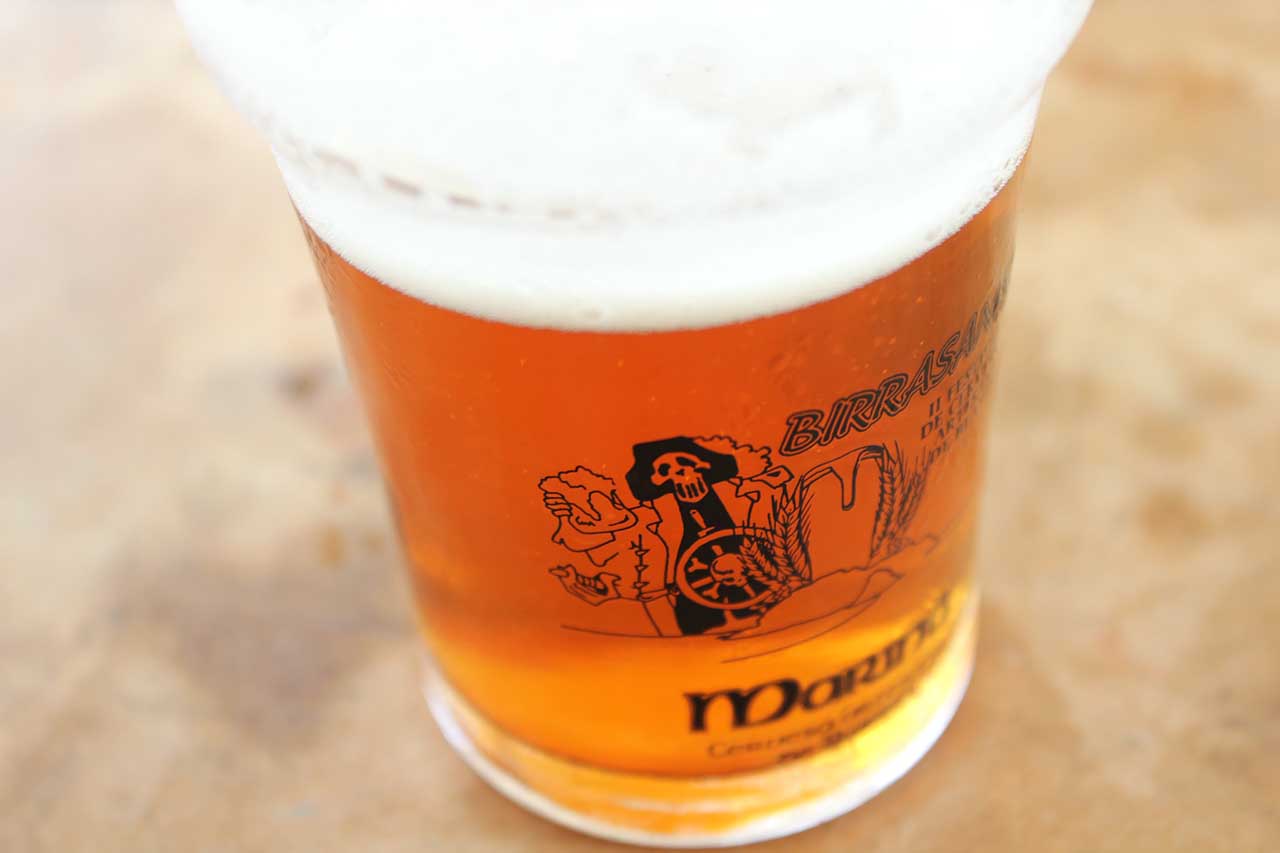 Photo, 2012 Joan CG
PRACTICAL INFO
HOW TO GET
Lloret de Mar is located between two major international airports: Barcelona El Prat and Girona Costa Brava. So, the best solution to reach the destination is, undoubtedly, the plane. From the Girona-Costa Brava airport, just out, the 605 bus arrives at Lloret de Mar in about 35 minutes. It is the best option. The ticket costs 10 € per person. All info, carriers and direct connections are available in our official page from this link.
The Festival takes place on the promenade of Passeig Caleta. Given its low extension, it can easily be reached on foot from the center. Anyone wishing to get around by car, behind the Sports Hall, at 5 minutes on foot, is a large FREE PARKING.
TIMETABLES
Friday 03 May, from 11:00 to 02:00.
Saturday 04 May, from 11:00 to 02:00.
Sunday 05 May, from 11:30 to 18:00.
BIRRASANA 2019 PRICES
Access to the tent is free. In order to try beer, you need to buy a package that includes a paper festival guide and a special souvenir glass. To eat and drink you pay directly based on how much you have consumed.
WHERE TO SLEEP
A city with a tourist vocation, Lloret de Mar offers numerous accommodation facilities suitable for all tastes and budgets. We recommend that you book a little early, as the 2019 Birrasana coincides with the weekend. A room without too many claims, in the center, starts at about 60 € for two nights.
For lovers of the Hostel solution, Hostal Magnolia it's really an excellent solution; It offers double rooms, free Wi-Fi and an outdoor pool. More info from this link.
In the center, Hotel Delamar is the solution for those looking for luxurious rooms equipped with all comforts. This is an adults only hotel. High prices compared to the average. More info from here.