The Ciudad Encantada, or Enchanted City, is an incredible and spectacular natural site located in the heart of the Natural Park of Cuenca, a few kilometers north of the village of Valdecabras, and about 30 from the city of Cuenca.
Declared a site of National Interest since 1929, it is an absolutely incredible and unique place, with incredible rocks, which thanks to erosion over the centuries water and wind have assumed particular forms, each one different from the other and with its own characteristics.
So, walking along the path of this suggestive park, you will come across "Los amantes de Teruel", or The lovers of Teruel, or "El Tormo Alto" (The high rock), probably the most famous conformations of the Ciudad Encantada. There is also room for The Turtle, Mushroomsi, the Convent, The Seal, and many other figures.
A geological phenomenon capable of involving both the oldest and the youngest.
Obviously, suitable clothing is recommended depending on the period, and sneakers: one walks enough. In winter it is preferable to take an umbrella with you, or a more comfortable waterproof jacket, considering the rains; in summer, never miss a bottle of water.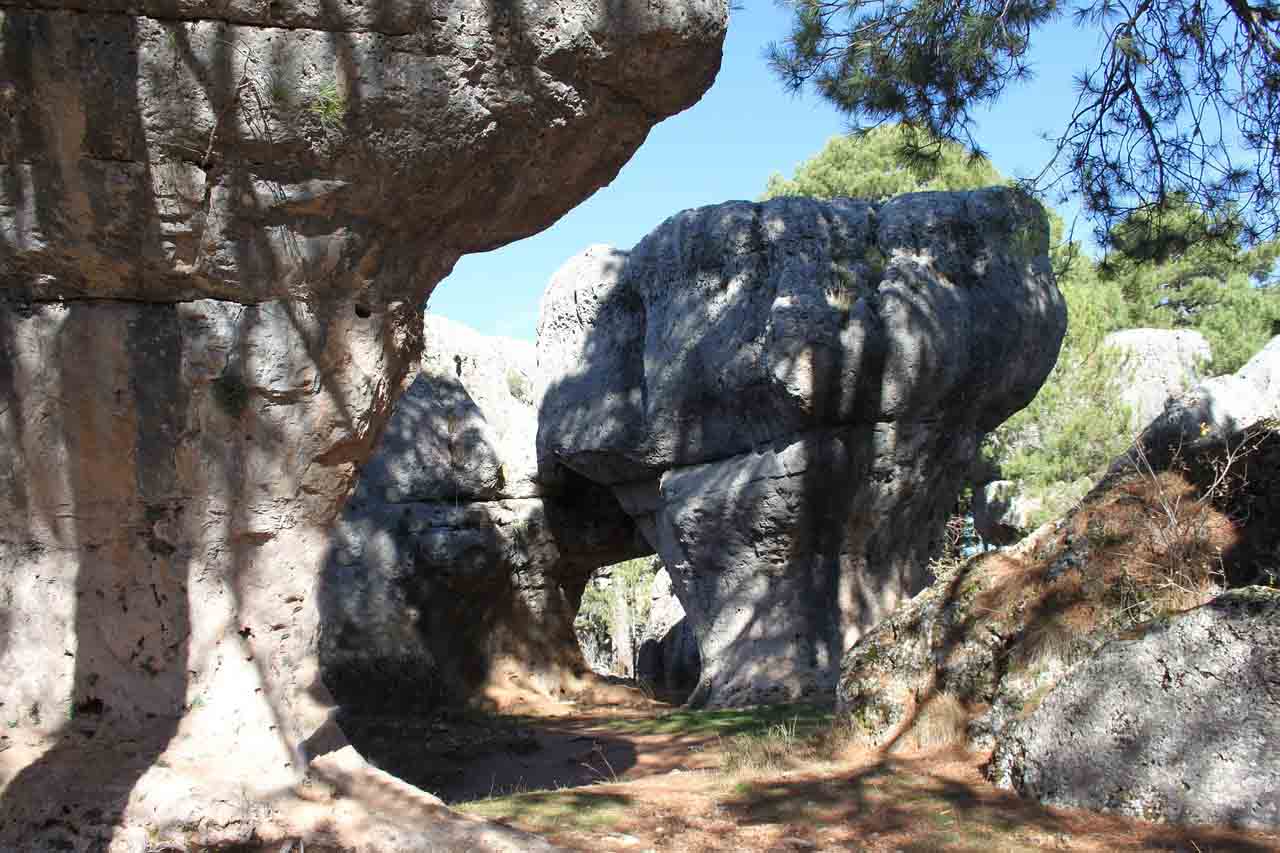 PRACTICAL INFO
Open every day from Monday to Sunday, including holidays, from 10:00 to 20:00. From June 24th to September 3rd 2017, the closure is postponed to 21:00.
Admission allowed within an hour of the park's closure.
The visit of the park takes about 90 minutes to cover the approximately 3 kilometers of the route. Admission costs €5.00 for adults, €4.00 reduced (children between 8 and 12 and families). Free for children up to 7 years.
HOW TO GET TO ENCHANTED CITY
Ciudad Encantada is located just 30 kilometers from the town of Cuenca, which can be traveled by car in about half an hour, crossing the CM2105 and the CM2104.
Furthermore, it is located almost in the center between Madrid and Valencia, about 200 kilometers away from the first, and just over 230 from the second. The Enchanted City could be a good idea for a day trip if you are on vacation in one of the two cities.
For all updates, please consult the official website from this link. Good adventure