The small airport of Skavsta is located in the municipality of Nyköping, about 100 km from Stockholm. Despite the distance, it is officially recognized as the second airport of the Swedish capital.
Despite its rather small size, the airport is highly efficient and state-of-the-art in services. There are facilities and services for children and people with reduced mobility. There is, of course, no shortage of dining and shopping areas and, in the departures hall, there are spaces for smokers.
The wifi line is available throughout the entire hotel. You can connect for free for the first 30 minutes through the "Skavsta free Wi-Fi" network. After the first half hour, you will need to purchase 60 and 180 minute connection packages. At the Nordic Kitchen & Bar, on the other hand, points are available to recharge your devices.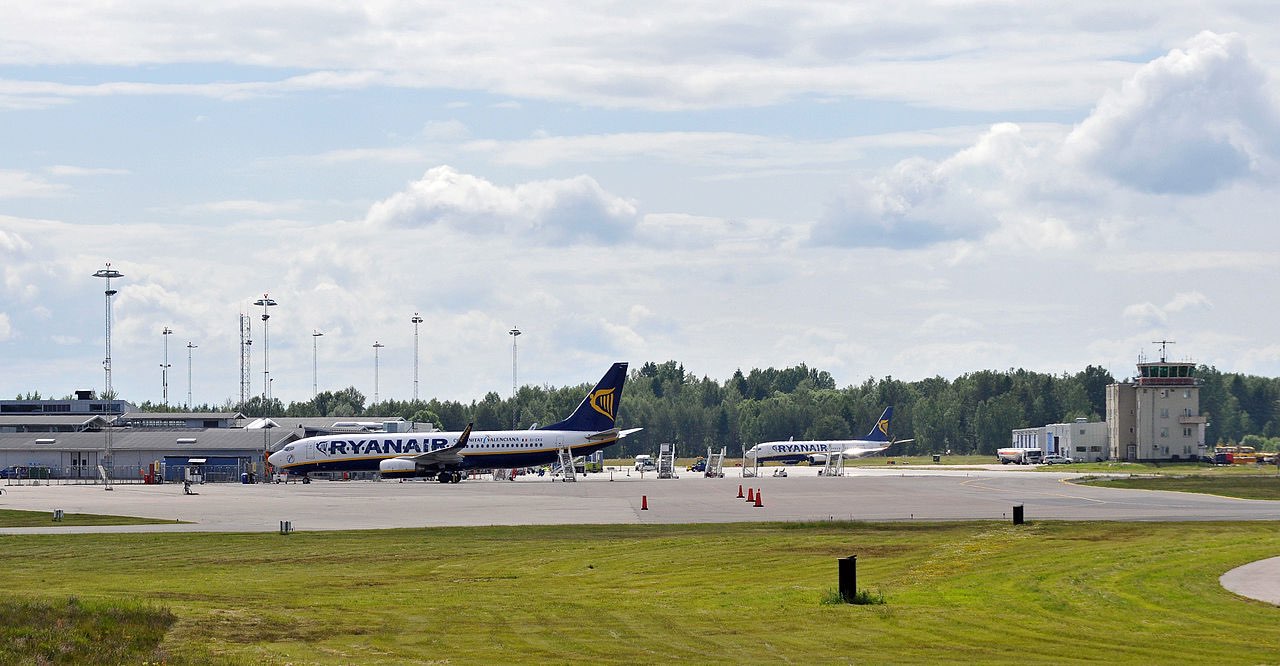 Photo ©, TS Eriksson
Here is the list of direct connections* with Skasvta Airport.
ALBANIA: Tirana.
AUSTRIA: Vienna
BOSNIA: Banja Luka, Sarajevo.
CROATIA: Skopje.
HUNGARY: Budapest.
LITHUANIA: Vilnius.
POLAND: Gdańsk, Katowice, Kraków, Warsaw–Chopin, Wrocław.
ROMANIA: Bucharest.
RUSSIA: Saint Petersburg.
SERBIA: Belgrade.
TURCHIUA: Tuzla.
UKRAINE: Kyiv–Zhuliany.
SKAVSTA AIRPORT CONNECTIONS
Flygbussarna Airport Coaches, are the two "green" bus lines that connect the airport with Stockholm, or Norrköping – Linköping.
The cost, regardless of the route, is 199kr per adult, and 179kr reduced for children up to 17 years. The bus takes about 80 minutes to reach Stockholm Cityterminalen, 90′ to Linköping and about an hour to get to Norrköping.
Alternatively, outside there are numerous taxis that allow you to reach the main Swedish destinations; obviously, the costs are anything but negligible. Those who do not want to use public transport could consider renting a car. There are several companies at the airport.
*The list is subject to change. All links, updated, are available on the official website. Before leaving, it is recommended to inquire about the provisions and rules on COVID-19 in Sweden, and on the mandatory nature of the Green Pass. Timetables and connections are subject to change.
Search hotels and more...