With around 2 million passengers in transit each year, Shannon Airport is one of Ireland's main international airports.
It is located in County Clare, approximately 25 kilometers west of Limerick, and 90 kilometers south of Galway.
The airport boasts the presence of shopping, duty-free and refreshment areas. The wifi line is available inside the only terminal; in this case, just select the FREE WI-FI line and you will be immediately connected, without time limit. In addition, charging points for your devices are available throughout the building.
There is no shortage of services for those flying with their children. All the main bathrooms, in the arrivals and departures areas, have specific areas for changing. At level 1 of the Terminal, there is a play area dedicated to younger guests.
Among the various curiosities, there is the presence of the longest track in the whole country, about 3200 meters.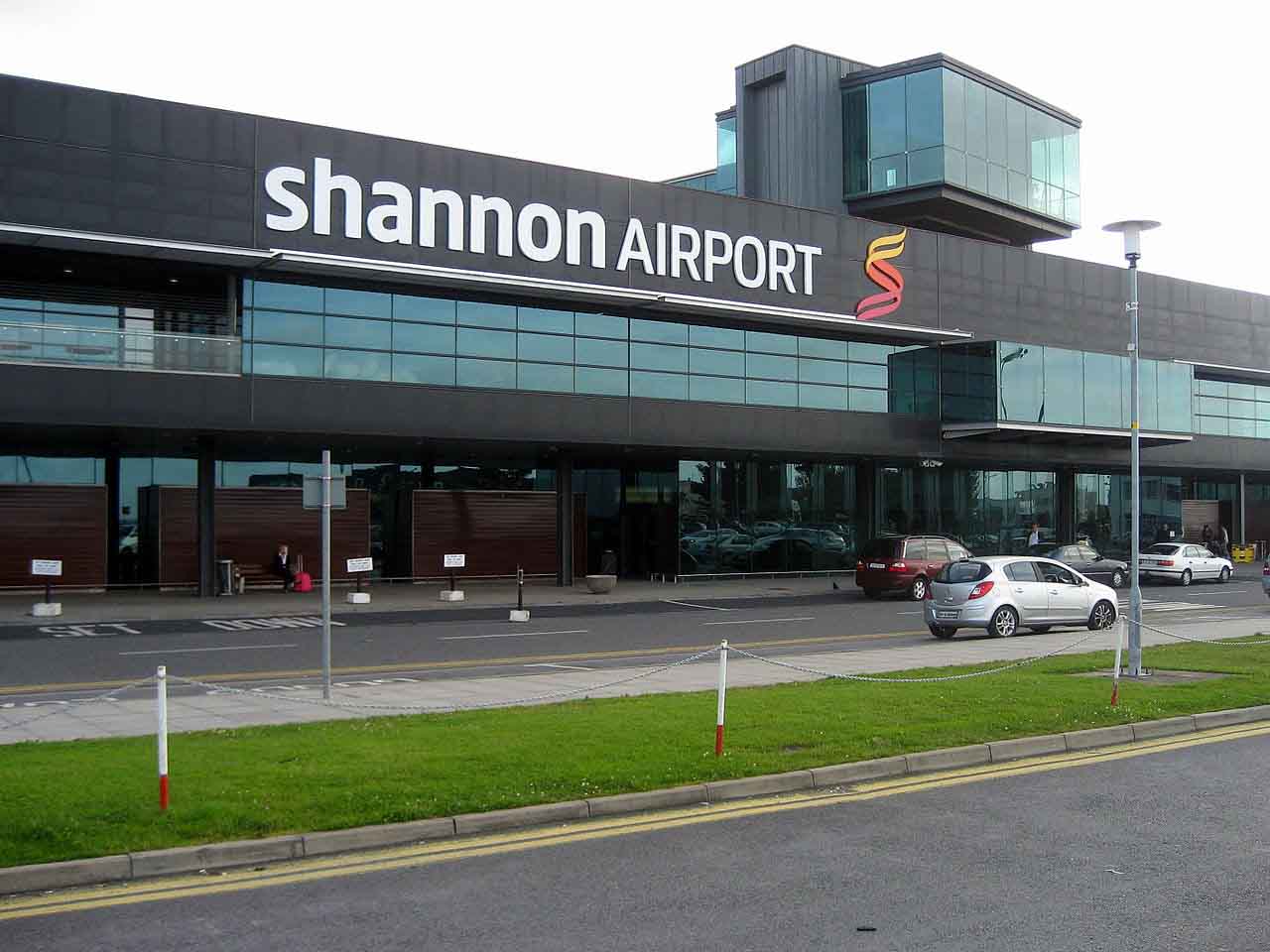 Photo ©, Wolf32at
Here are the direct connections* to Shannon Airport.
EUROPE
AUSTRIA: Vienna.
FRANCE: Paris-CDG.
GERMANY: Frankfurt.
ENGLAND: Birmingham, London-Gatwick, London-Heathrow, London-Stansted, Manchester.
LITHUANIA: Kaunas.
POLAND: Wroclaw, Krakow, Warsaw-Modlin,
PORTUGAL: Faro.
SCOTLAND: Edinburgh.
SPAIN: Alicante, Barcelona, ​​Fuerteventura, Lanzarote, Malaga, Palma de Mallorca, Reus, Tenerife-South.
REST OF THE WORLD
USA: Boston, Newark, New York-JFK.
SHANNON AIRPORT CONNECTIONS
BUS
Bus Eireann, Expressway offer frequent connections to / from Shannon Airport. All buses operating to Limerick, Cork and Galway pass through the Irish airport. For the aforementioned destinations, you can use the excellent Line 51 / X51 which offers daily connections, with departures every hour.
The line operates approximately from 07:00 to 20:00. The ticket price varies depending on the destination. For Galway the cost is €9.50, with a journey time of about two hours. In about an hour, however, you can reach Limerick, at a cost of €8.08. It takes just over two hours to get to Cork (Parnell Square), with prices of €18.00 per person.
CAR
Shannon Airport is located at the end of the N19, from which the N18 / M18 Limerick – Cork – Galway connects. Limerick, the closest, is just under 30 km away. For Galway, however, you travel about 90 kilometers. The capital is located just over 200 km.
Directly at the airport, you will find numerous local and international rental agencies. By booking online through this link, you can secure the best available rates.
TAXI
Particularly comfortable solution, but extremely … expensive!
Outside the terminal, on the arrivals side, you will find the taxi rank. It is always advisable to check the rate in advance. These are, in principle, the rates applied for taxi transfers:
Limerick City: €50.
Galway: €130
Killarney / Cork: €200
*The list is subject to change. All links, updated, can be consulted on the official website. Before leaving, it is recommended to inquire about the provisions and rules on COVID-19 in Ireland, and on the mandatory nature of the vaccine. Timetables and connections are subject to change.
Search hotels and more...