The historic center of the city is exclusively a pedestrian area and develops along the Cathedral. Around the latter, the medieval city extends, which can be visited entirely on foot. The rest of the city, and other places of particular interest can be visited by bus.
BUS
TUSSA operates an excellent bus network that allows you for getting around Santiago de Compostela with complete peace of mind. Urban transport in Compostela is managed by the Tralusa company, which TUSSA belongs to. There are 24 urban lines that connect numerous points of the city: from the center to the suburbs. Line 1, active every day (including Sundays and holidays) is the central and most used one; connects the two terminus of Cemiterio de Boisaca and Clinico Hospital. With line 6A, on the other hand, it will be possible to reach the airport and railway station.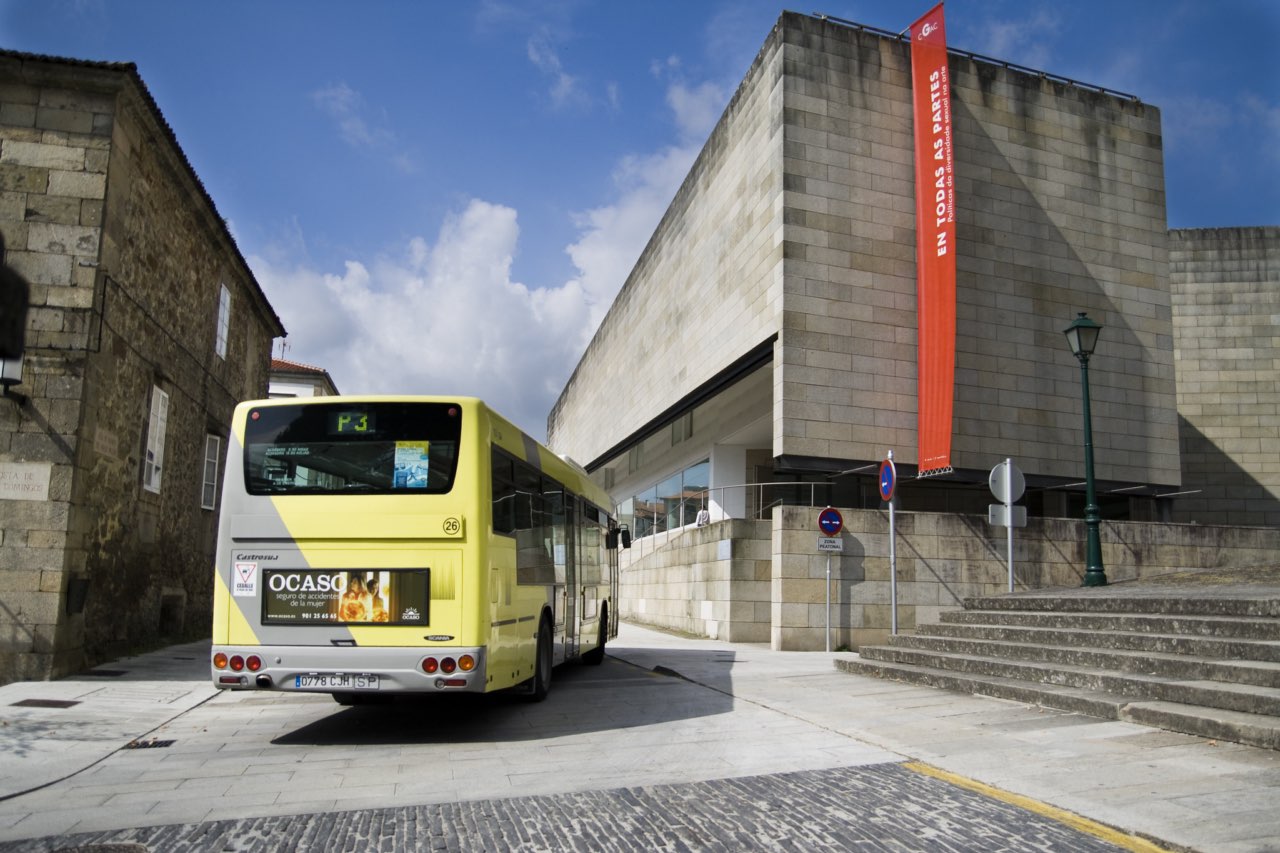 Photo ©, Pablo
Tickets can be purchased directly from the driver on board the vehicle. Please note that entry is allowed only from the front doors of the vehicle. The buses are generally modern, comfortable and equipped for people with reduced mobility. The ticket for a single journey, as an adult, costs €1.00, while children under the age of 18 pay €0.55 (billete escolar). There are no other types such as daily or weekly tickets; instead, there is a monthly subscription of €26.00.
For all the updated timetables and info on the individual lines, you can consult the official list from this link.
GETTING AROUND SANTIAGO DE COMPOSTELA BY CAR
The city has several parking areas, not far from the center. Anyone wishing to move around Santiago de Compostela by car can leave their car at Estación de Santiago A-Rosa, or, Praza Roxa de Santiago, where you will find ample availability; open 24 hours a day, they are not far from the Cathedral. Alternatively, you could look for an empty spot on the strips. Keep in mind that from Saturday evening, until Monday morning, there is no payment; however, it is not very easy to find someone free!
ON FOOT / BY BIKE
Those who arrive in Santiago via the Camino will have no difficulty in moving around Santiago on foot or by bike. The latter is really recommended for visiting the most hidden corners of this wonderful city.
Search hotels and more...