Marseille Provence is the airport located near the city of Marseille, in the Bouches-du-Rhône department. It is the fifth largest French airport in terms of passenger traffic. It is located in Marignane, north of Marseille, which is about 25 kilometers away.
At the airport, you can spend a few hours among the boutiques and shops present. You can try typical products of Provence or take a look at the wide assortment at the Fnac; and, again, you can treat yourself to a gourmet break in one of the many refreshment points.
From Marseille Airport, throughout the year, numerous flights depart daily for the main European destinations. In summer, there is a significant increase in air traffic, thanks to the proximity to the renowned seaside resorts.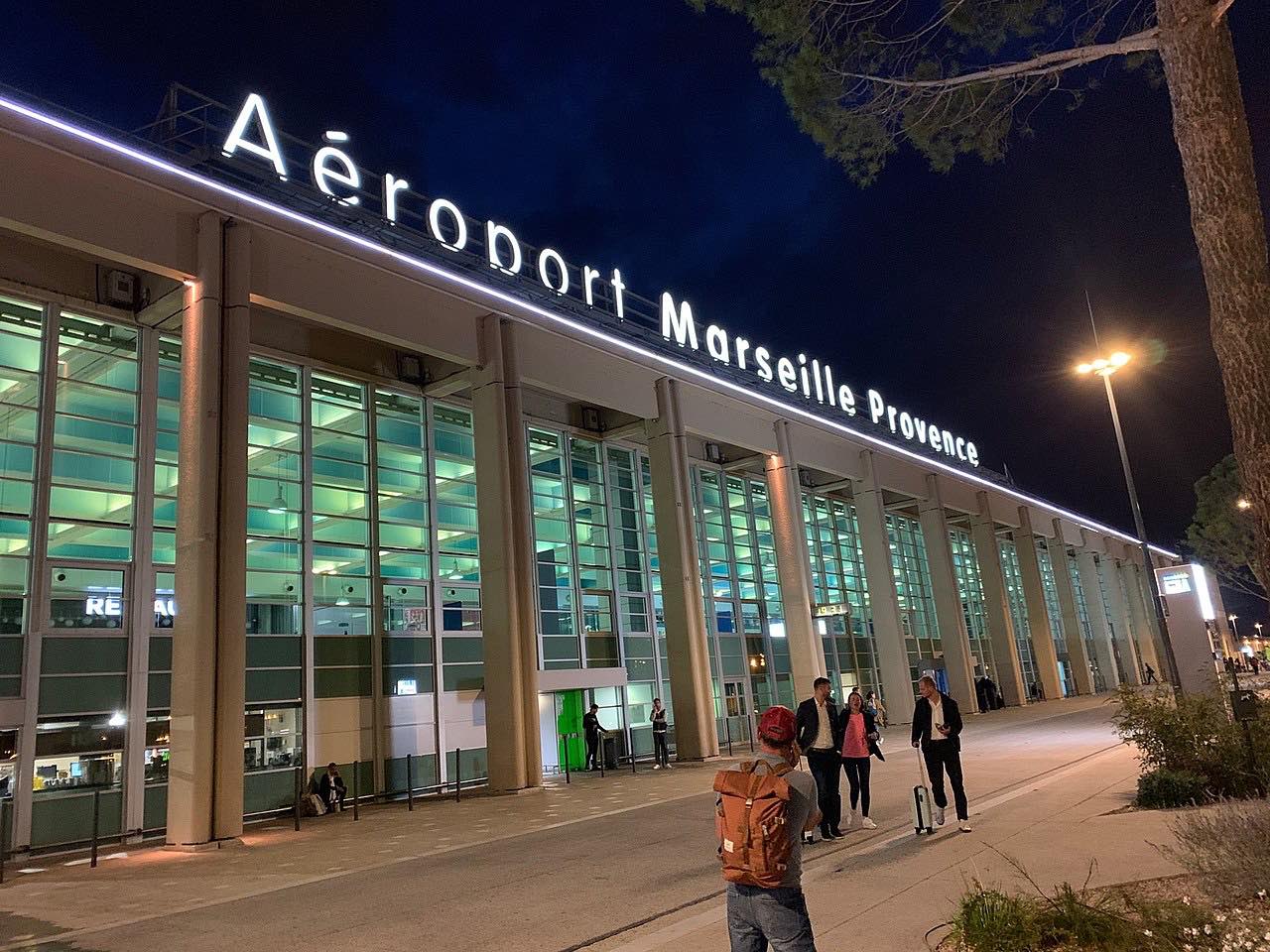 Photo ©, Dion Hinchcliffe
Here is the list of direct connections * with Marseille Provence airport:
ALGERIE: Algiers, Annaba, Batna, Béjaïa, Chlef, Constantine, Jijel, Oran, Sétif, Tlmecen.
BELGIUM: Brussels, Charleroi.
CANADA: Montréal–Trudeau.
CROATIA: Dubrovnik.
CYPRUS: Paphos.
CZECH REP.: Prague.
ENGLAND: Bristol, London–Gatwick, London–Heathrow, London–Stansted, Manchester.
ETHIOPIA: Addis Ababa.
FRANCE: Ajaccio, Bastia, Beauvais, Biarritz, Bordeaux, Brest, Caen, Calvi, Figari, La Rochelle, Lille, Lyon, Metz/Nancy, Nantes, Pau, Paris–CDG, Paris–Orly, Rennes, Saint-Denis de la Réunion, Split, Strasbourg, Toulouse, Tours.
GERMANY: Berlin, Düsseldorf, Frankfurt, Munich.
GREECE: Athens, Corfu, Heraklion, Santorini.
HUNGARY: Budapest.
IRELAND: Dublin.
ISRAEL: Tel Aviv.
ITALY: Alghero, Bari, Bergamo, Bologna, Cagliari, Catania, Milan–Malpensa, Naples, Palermo, Rome–Fiumicino, Venice.
LEBANON: Beirut.
LUXEMBOURG: Luxembourg.
MADAGASCAR: Antananarivo.
MALTA: Malta.
MAURITIUS: Mauritius.
MOROCCO: Agadir, Casablanca, Essaouira, Fez, Marrakesh, Oujda, Rabat, Tangier, Tétouan.
NETHERLANDS: Amsterdam, Eindhoven.
POLAND: Kraków.
PORTUGAL: Faro, Funchal, Lisbon, Porto.
ROMANIA: Bucharest,
RUSSIA: Moscow–Sheremetyevo.
SCOTLAND: Edinburgh, Glasgow.
SENEGAL: Dakar–Diass.
SPAIN: Alicante, Barcelona, Fuerteventura, Gran Canaria, Ibiza, Lanzarote, Madrid, Málaga, Menorca, Palma de Mallorca, Seville, Tenerife–South, Valencia.
SWITZERLAND: Zurich.
TUNISIA: Djerba, Monastir, Tunis.
TURKEY: Antalya, Istanbul–Sabiha Gökçen, İzmir.
UKRAINE: Kyiv–Boryspil.
MARSEILLE PROVENCE AIRPORT CONNECTIONS
From the Marseille Provence Airport terminal, Hall1 area, a free shuttle, just 5 minutes, takes you to the train station Vitrolles. The latter is connected with Marseille and some important places in the South of France.
From here, take the train to the center of Marseille. The journey from Vitrolles Gare SCNF, in Marseille, lasts just over 15 minutes, depending on the stop; the cost is €5.20 per single journey. The TER for Arles, takes just under 40 minutes; the whole ticket, modifiable, costs 12.80€ per adult. For Nimes it takes just over 70 minutes, with an adult ticket price of 18.70€, while, for Montpellier, less than 2 hours without making changes. For the latter, the full ticket costs 26.70€.
For the neighbor Aix En Provence, there is no direct connection. You must first reach the central station of Marseilles and, from here, by TGV you reach the destination. The journey takes just 12 minutes and the ticket from the airport costs 8.20€ per adult. More info on the official SCNF website, from this link.
Tickets can be purchased at automatic machines. SCNF manages the iron service.
*The list is subject to change. All links, updated, can be consulted on the official website. Before leaving, it is recommended to inquire about the provisions and rules on COVID-19 in France, and on the mandatory nature of the Green Pass. Timetables and connections are subject to change
Search hotels and more...