London Gatwick is an international airport located about 45 km south of the capital. With two terminals (North and South), it is the second airport in the United Kingdom for passenger traffic. Not only; Gatwick is one of the top 10 busiest airports in Europe!
The airport has two terminals, North and South, for a total area of approximately 250000 m². Duty free and over 50 stores present, where you can shop and spend a few hours in peace. The choice is also wide from a culinary point of view with restaurants, bars and numerous fast-food outlets; you can choose between local and international cuisine. The shops are open every day from 04:00 to 20:30 (T North) and from 04:00 to 21:00 in the South Terminal.
Here is the list of the main direct connections* with London Gatwick Airport:
EUROPE
ALBANIA: Tirana.
AUSTRIA: Innsbruck, Vienna.
BULGARIA: Burgas, Sofia, Varna.
CROATIA: Dubrovnik, Pula, Split, Zadar.
CYPRUS: Larnaca.
CZECH REP: Prague.
DENMARK: Copenhagen.
ENGLAND: Manchester, Newquay, Kingston.
ESTONIA: Tallinn.
FINLAND: Rovaniemi.
FRANCE: Biarritz, Bordeaux, Chambéry, Figari, Grenoble, La Rochelle, Lyon, Marseille, Mulhouse/Basel, Nantes, Nice, Paris–CDG, Paris–Orly, Toulon, Toulouse.
GERMANY: Berlin, Düsseldorf, Friedrichshafen, Hamburg, Munich, Stuttgart
GREECE: Athens, Chania, Corfu, Heraklion, Kalamata, Kavala, Kefalonia, Kos, Mykonos, Paphos, Preveza/Lefkada, Rhodes, Samos, Santorini, Skiathos, Thessaloniki, Volos, Zakynthos.
HUNGARY: Budapest.
ICELAND: Reykjavík–Keflavík.
IRELAND: Belfast-City, Belfast–International, Cork, Dublin, Isle of Man, Knock, Shannon.
ITALY: Bari, Bergamo, Bologna, Brindisi, Cagliari, Catania, Florence, Lamezia Terme, Milan–Linate, Milan–Malpensa, Naples, Olbia, Palermo, Pisa, Rome–Fiumicino, Venice, Verona.
LATVIA: Riga
LITHUANIA: Vilnius.
LUXEMBOURG: Luxembourg.
MALTA: Malta.
MONTENEGRO: Tivat.
NETHERLANDS: Amsterdam.
NORWAY: Bergen, Oslo, Stavanger, Tromsø, Trondheim.
POLAND: Gdańsk, Kraków.
PORTUGAL: Faro, Funchal, Lisbon, Porto.
RUSSIA: Saint Petersburg.
SCOTLAND: Aberdeen, Glasgow, Inverness.
SLOVENIA: Ljubljana
SPAIN: Alicante, Almería, Bilbao, Barcelona, Fuerteventura, Girona, Gran Canaria, Ibiza, Jerez de la Frontera, Lanzarote, Madrid, Málaga, Menorca, Murcia, Palma de Mallorca, Santiago de Compostela, Seville, Tenerife–South, Valencia.
SWEDEN:, Stockholm–Arlanda.
SWITZERLAND: Basel/Mulhouse, Geneva, Zürich.
UKRAINE: Kyiv–Boryspil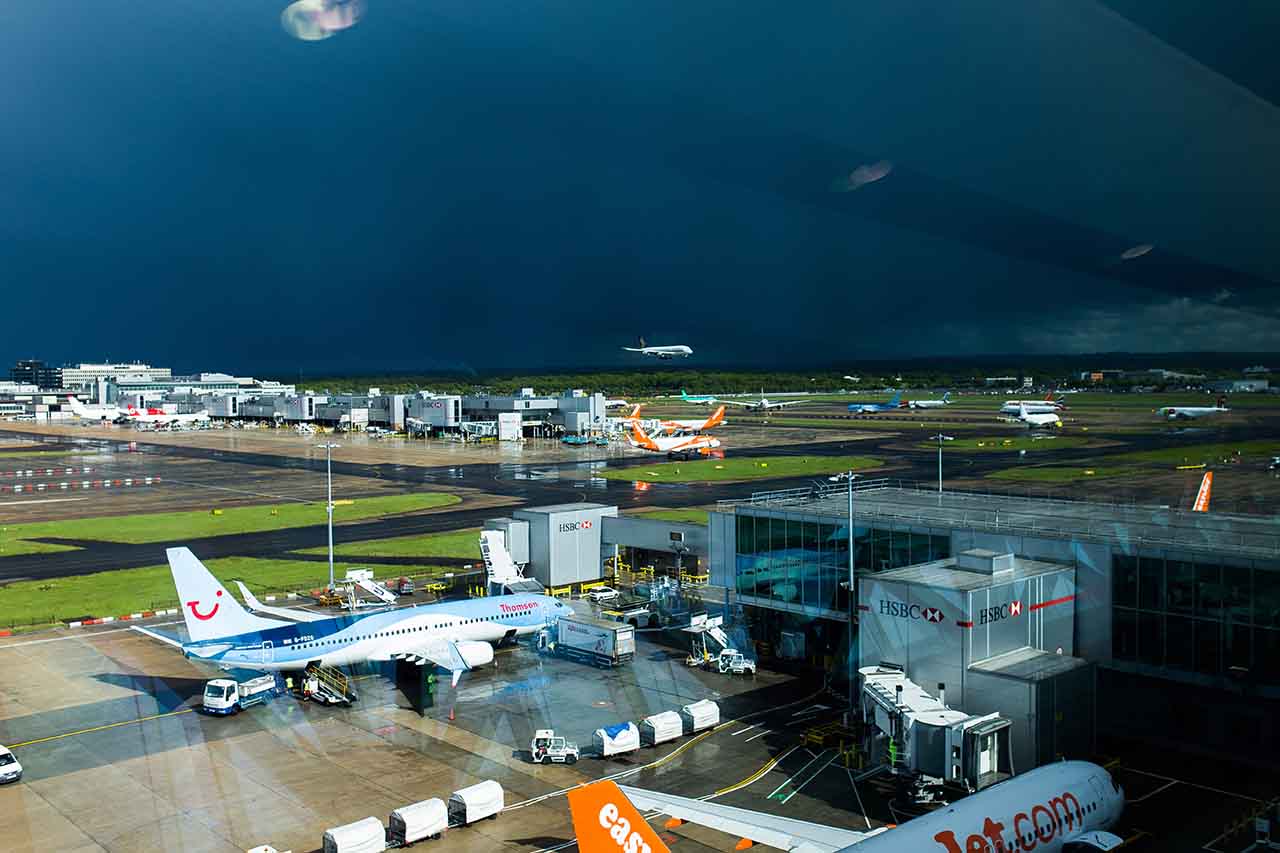 Photo via goodfreephotos
REST OF THE WORLD
ANTIGUA: Antigua.
AUSTRALIA: Melbourne/Orlando.
CANADA: Calgary, Montréal–Trudeau, Québec City, Toronto–Pearson.
CARIBBEAN: Grenada.
CHINA: Shanghai–Pudong.
COSTA RICA: San José de Costa Rica.
CUBA: Varadero.
DOMINICAN REP.: Punta Cana.
EGYPT: Hurghada, Sharm El Sheikh.
GEORGIA: Tbilisi
GIBRALTAR: Gibraltar.
ISRAEL: Tel Aviv.
JORDAN: Aqaba.
MAURITIUS: Mauritius.
MEXICO: Cancún
MOROCCO: Agadir, Casablanca, Marrakesh, Tangier.
PAKISTAN: Islamabad.
QATAR: Doha.
SAINT LUCIA: St. Lucia–Hewanorra.
SENEGAL: Dakar.
THAILAND: Phuket.
TRINIDAD & TOBAGO: Port of Spain.
TUNISIA: Enfidha, Tunis.
TURK AND CAICOS: Providenciales.
TURKEY: Antalya, Bodrum, Dalaman, Istanbul, İzmir.
UAE: Dubai–International
USA: Halifax, Las Vegas, Montego Bay, New York–JFK, Orlando, Tampa, Vancouver.
LONDON GATWICK – CITY CENTER CONNECTIONS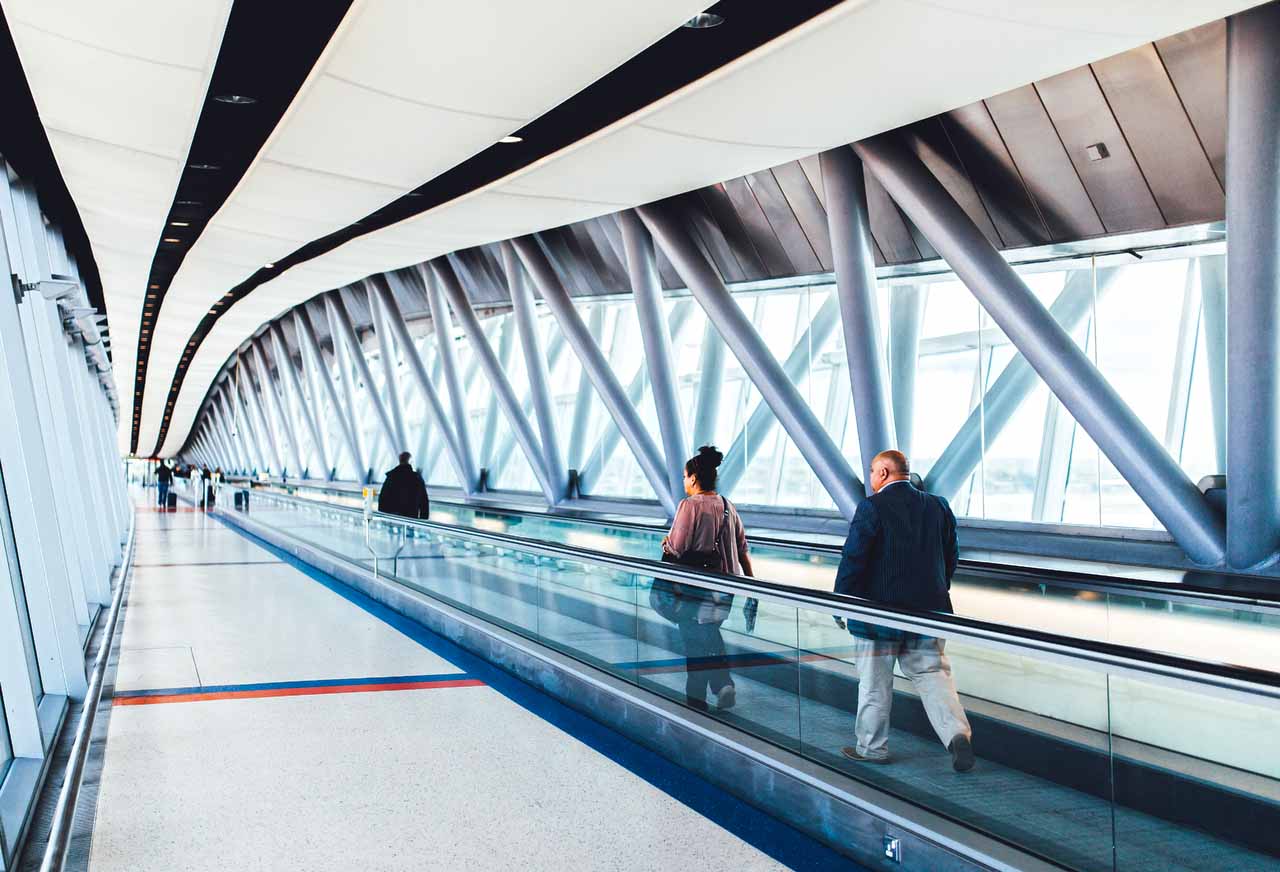 TRAIN
GATWICK EXPRESS
Absolutely, the fastest and most comfortable way to get to central London. Gatwick Express is a fast train, which directly connects the airport with Victoria London Station in just 30 minutes. The service is active every day, including Sundays and holidays, from 04:00 to midnight.
THE SERVICE IS CURRENTLY SUSPENDED due to the reduction in the number of passengers for covid-1. Info online, on the official website, through this link.
THAMESLINK
An excellent alternative to the Gatwick Express. Thameslink connects London Gatwick to Victoria Station, St Pancras International and London Luton airport. The trains also allow you to reach many British destinations. Brighton can be reached in about 25 minutes by direct journey. Prices per adult, starting from £9.50. In just over two hours, however, you can reach Southampton. The ticket, online, starts from £17.40 discounted for one way.
Often, you can get incredible offers by purchasing the ticket online on the official website. You could also purchase a ticket for a round trip to Victoria, on flexible dates, for £17.00. For all the info, we recommend consulting the official website from her
SOUTHERN
Serious and reliable company, whose trains connect London Gatwick with some important destinations in Great Britain. With the Southern trains you can reach Brighton, Eastbourne, Southampton or Portsmouth. For all the info, the official website is recommended.
BUS
Buses are the optimal solution for those who want to save a few pounds. The downside is represented by the travel times, very dilated compared to the train. Just think that the bus to Victoria Station takes about 95 minutes, or triple the Gatwick Express!
National Express connects London Gatwick with numerous destinations in the capital, including Victoria Station. As mentioned, the times are around 95 minutes. It must be said, however, that in certain bands, the time is reduced by about 20 minutes. Tickets, depending on the range, start from £9.00, for a one-way fare only. By purchasing a return ticket, you will get a 25% reduction. The buses are modern and equipped with all comforts, including free wifi. Both Terminals at London Gatwick Airport have one stop. For all the info and to buy tickets, we recommend the official website from this link.
EasyBus is a rather inexpensive solution, which allows you to reach West London, via Earl's Court/West Brompton in just over an hour. Tickets sold for around £10.00.
*The list is subject to change. All links, updated, are available on the official website. Before traveling, it is recommended that you inquire about the provisions and rules on COVID-19 in the UK. Timetables and connections are subject to change.
Search hotels and more...
London Gatwick Airport Map