Innsbruck Card, recommended by us, is the best solution that combines savings and convenience. Available in three different solutions, it allows free access to all museums and attractions and unlimited travel on all means, including funicular, cable car and TS. Prices start at €49.00. From here, all the info.
Innsbruck transport tickets are available in different types. Einzel-Ticket, is a single ticket; it is valid for one uninterrupted journey in the Kernzone area, and costs €2.70. Reduced for under 20 and over 64, it costs €1.70. 8 Fahrten Ticket, is a booklet that includes 8 single tickets; full, costs 15.80€; reduced 12.50€.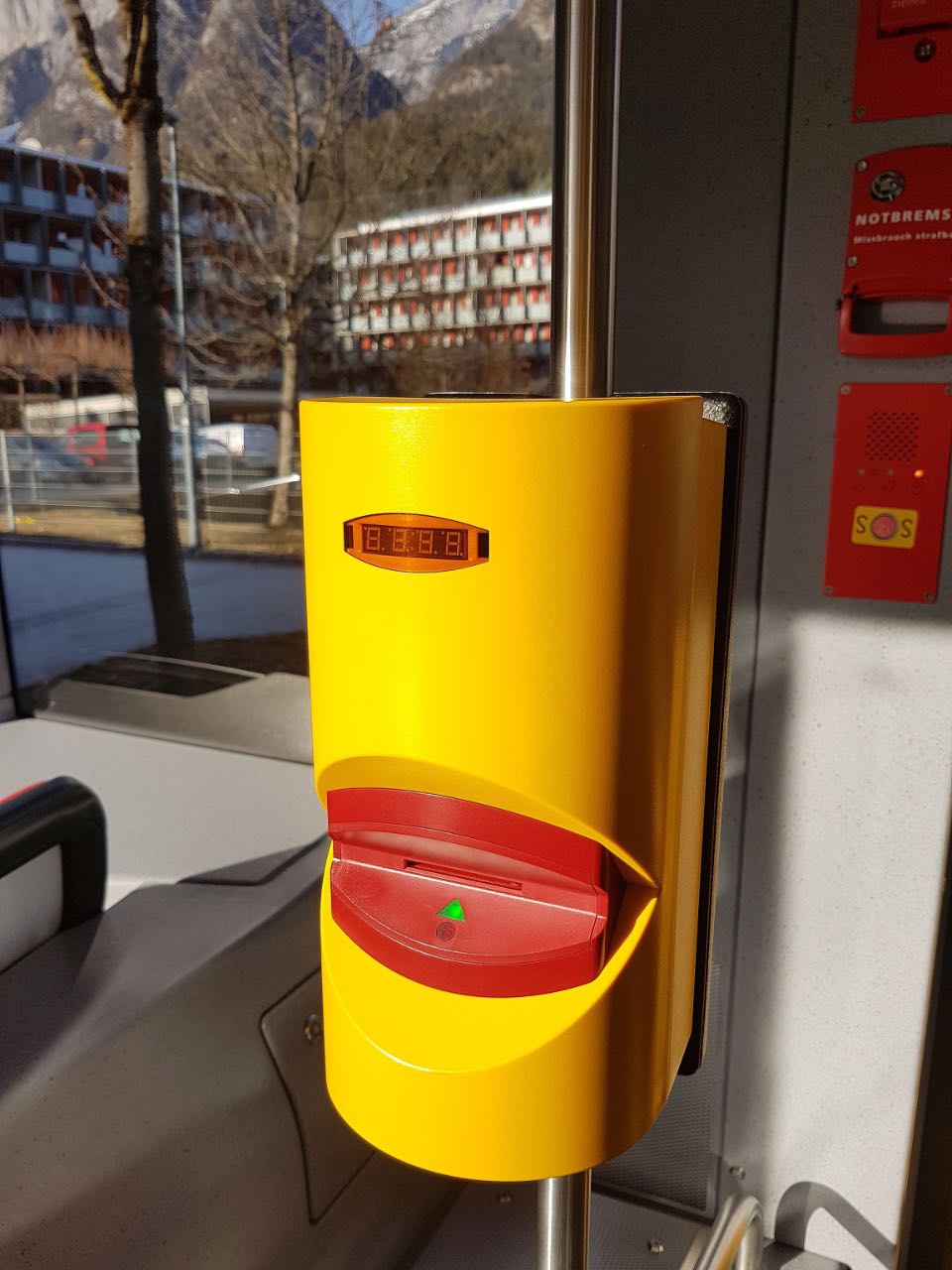 Photo ©, asurnipal
24h Ticket is a day ticket that allows unlimited travel on vehicles in the Kernzone area of ​​Innsbruck. The full ticket costs €6.00, while reduced, €4.10. It is valid for 24 hours from the moment of validation on the first vehicle used. For families traveling to Innsbruck, the 24h Ticket 2 Plus is super recommended, which costs €8.80. It allows 2 adults and a maximum of 3 children up to 15 years to make unlimited travel within 24 hours. Wochen-Ticket is a weekly pass valid from the first day of validation, until midnight on the seventh day. It can be used on all Kernzone vehicles. It costs €23.10 per person.
SPECIAL TICKETS
In addition to traditional tickets, it is possible to buy tickets for some special lines.
The full fare ticket to use the TS – The Sightseer bus costs €19.00. Children aged 6 to 15 pay the reduced rate.
For the suggestive Nordkettenbahnen funicular, however, you have to buy a ticket with an exorbitant price: 40€! The Patscherkofelbahn ticket, on the other hand, costs €25.40 at full fare.
If you buy the Innsbruck City Card, all special tickets are already included.
WHERE TO BUY INNSBRUCK TRANSPORT TICKETS
Tickets can be purchased in cash or card at the numerous automatic ticket machines distributed in many bus and tram stops; at the IVB branches in the area; at the authorized parking areas.
Tickets can also be purchased online, on the official male IVB website.
Search hotels and more...