To the city center you can easily move on foot. Between Eyre Square, Salthill, Claddack or Black Rock you can take long walks and admire the beautiful landscapes that the Irish city offers. Taxis and public transportation are ideal for getting around Galway and reaching medium / long-haul distances.
TAXI
In the central square of Eyre Square, and on Bridge Street, you will find the main taxi ranks. Generally the prices are not exorbitant.
Taxis are easily identified by the sign, the license number, and the taximeter clearly visible. City Taxis, Pro Cabs and Big O Taxis are the main companies with which to travel to Galway by taxi.
Make sure beforehand of the applied rate.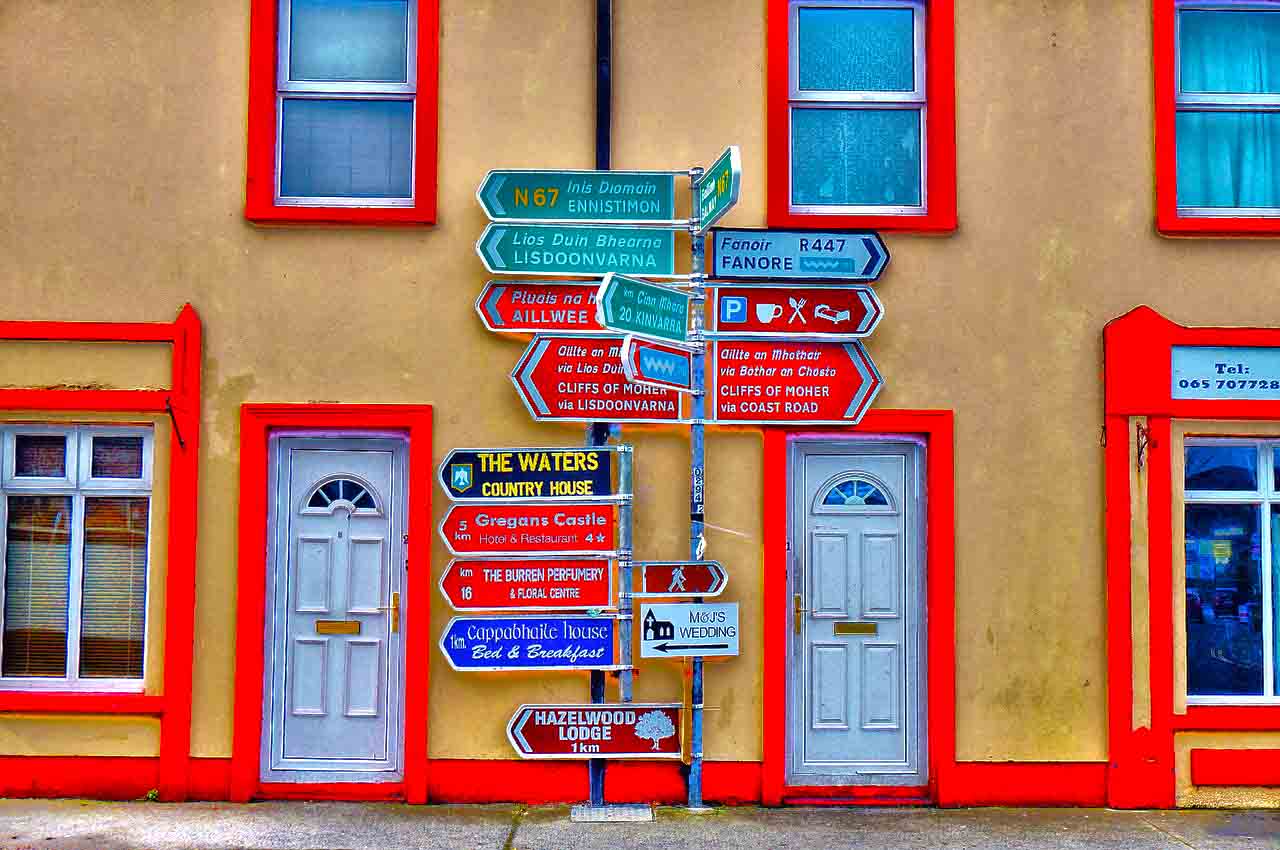 CAR
A means absolutely to be avoided. Traffic and, above all, the difficulty of parking (especially in the center) are the main reasons why the car should be avoided.
It is preferable to leave your car at the hotel where you are staying. Otherwise, it is preferable to leave the car at the Dyke Road parking lot, just off Headford Street; from here, in just 5 minutes walk you can reach the central Eyre Square.
GETTING AROUND GALWAY BY BUS
Bus Éireann and CityDirect sleep companies that manage public transport in the city and neighboring municipalities. In the latter case, you can use the regional lines.
In Galway there are 12 lines, operating every day from Monday to Sunday, identified from 401 to 424.
Buses operate every day, with schedules that vary by line. On the main ones, they work from Monday to Saturday, from 06:05 to 23:45, and Sundays and holidays from 07:25 to 23:45. The frequencies vary from 20 to 30′.
Eyre Square, one of Galway's main squares, is also the most important interchange hub for road lines.
TICKETS
The price of bus tickets, throughout the region, is calculated based on the fare zones. With a ticket valid for the Red Zone it will be possible to move around Galway along the most tourist areas, and the main points of interest.
Tickets can be purchased in cash, directly from the driver.
A ticket for a single trip per adult costs 2.40€ at the standard rate, and 2.80€ for the Outer Zone. Children pay the reduced rate of 1.40€ and 1.70€.
For those who travel frequently, the day ticket is available at a cost of € 4.80 per adult and 2.70€ per child. The weekly pass, however, costs 21.00€ per adult, and 9.80€ per child.
Leap Card is a special rechargeable card that allows you to travel on the entire network with a 30% discount. You can buy it at the Eyre Square ticket office, where the main station is located.
Search hotels and more...